Congresswoman Blasts Attorney General for 'Enriching' Trump By Throwing Party At His Hotel: 'It's An Absurdity'
Democratic Representative Madeleine Dean strongly criticized Attorney General William Barr for planning to host a private holiday party at President Donald Trump's Washington, D.C. hotel, calling the decision "unethical" and an "absurdity."
"Imagine, the top law enforcement official decides to throw a party ingratiating himself [to his boss] and enriching the Trump organization and the Trump family," Dean, who represents Pennsylvania's 4th congressional district, said during an interview with CNN on Wednesday.
Dean argued that officials should be expected to "avoid even the appearance of impropriety." She slammed Barr for not trying to do so, calling it "an absurdity" and "highly unethical." The congresswoman asserted that the "wave of unethical behavior" by the Trump administration is under investigation by the House Judiciary and Financial Services Committees, which she sits on.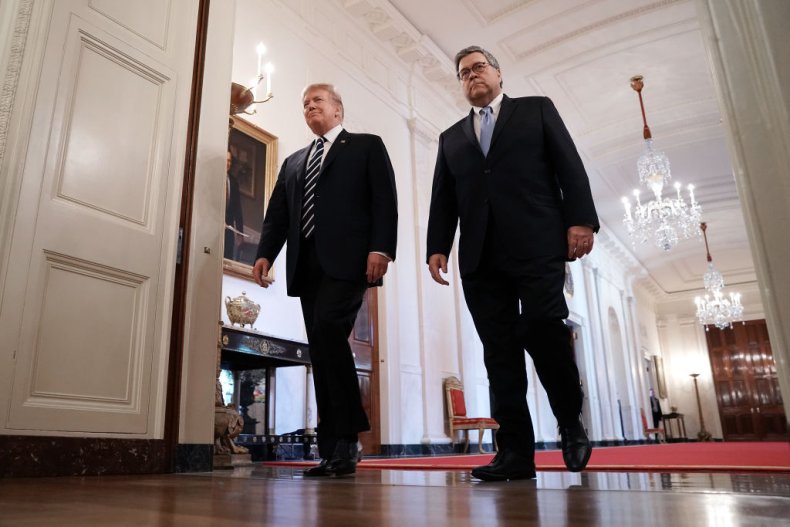 The Washington Post first reported Barr's plan to host the private holiday event at the Trump International Hotel in the capital. An unnamed official told CNN that the event was not officially sponsored by the Justice Department, claiming that Barr would pay for it with his own money. The cost, according to the Post, could exceed $30,000.
"On the letter of the law, this isn't a violation, however it doesn't look good," Liz Hempowicz, the director of public policy at the watchdog group Project on Government Oversight, told CNN. "That's not nothing when we're talking about the chief law enforcement officer of the country and his private activity," she added.
"It contributes to this idea that you have to be putting money into an entity that will benefit the President — if not today, then down the road — personally to stay in his good graces," Hempowicz explained.
Due to his large business empire, Trump has faced constant criticism and scrutiny over ethical concerns. Going against precedent, the president refused to place his business interests within a blind trust while he served in the White House. While his sons Eric and Donald Trump Jr. are in charge of the day-to-day operations, and the president claims he is not involved in decision-making, he still remains the sole owner of the Trump Organization.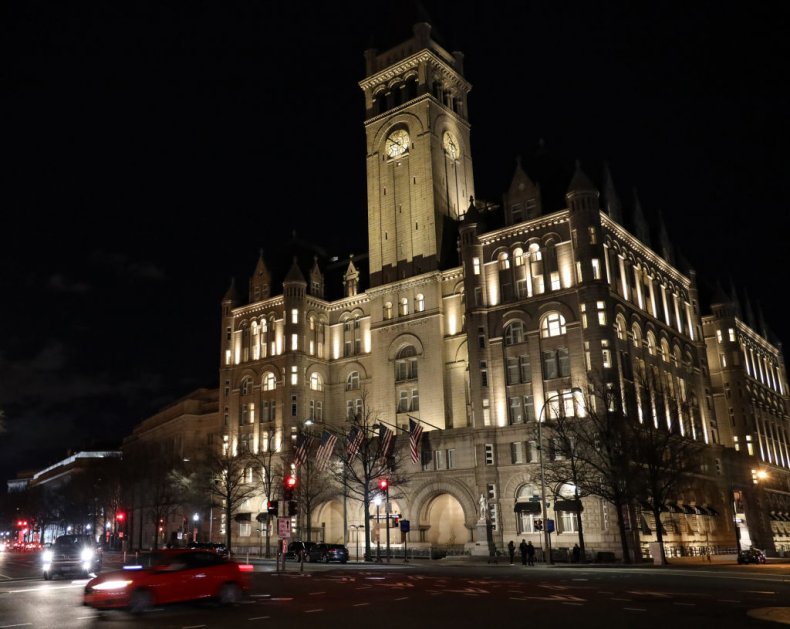 As a result, many have raised concerns about an uptick in foreign dignitaries, officials, politicians and businessmen booking reservations at Trump's various hotels and properties.
An April report by Quartz and Center for Responsive Politics, which analyzed public disclosures, found that pro-Trump super PACs, the Republican National Committee and the president's own reelection committee have spent at least $4.7 million at hotels, golf courses and restaurants owned by the president since his inauguration in January 2017. Prior to Trump's presidential campaign launch at the end of 2015, political spending at Trump properties had not surpassed $80,000 within a two-year election cycle.
Foreign nations — including Saudi Arabia, Kuwait, the Philippines and Turkey — have reportedly hosted events or booked rooms at Trump properties since the president's election. Some have interpreted these decisions to be an effort to curry favor with the White House. Concerns have also been raised about the president's daughter, Ivanka Trump, and her husband, Jared Kushner, who serve in the White House as senior advisers. Both have given the appearance of mixing business with diplomacy on occasion.