Saudi Arabia 'Made a Mockery' of the U.S. After Trump's Visit, and Jared Kushner 'Got Played,' Author Says
Author and investigative journalist Vicky Ward said that Saudi Arabia "made a mockery" of the United States following Donald Trump's 2017 visit to the kingdom, also arguing that the president's son-in-law and senior adviser Jared Kushner "kind of got played" by Crown Prince Mohammed bin Salman (MBS).
Appearing on CNN for an interview Wednesday, Ward, who just released a new book, Kushner Inc., explained why she views Trump's son-in-law and his wife, the president's daughter Ivanka Trump, as a threat to the U.S. She suggested that Trump himself is also aware of the danger, and pointed specifically to Kushner's actions with regard to the Middle East.
"Let's start with the fact that instead of solving Middle East peace, Jared nearly put us into a war in the region," Ward alleged. She argued that Kushner essentially usurped former Secretary of State Rex Tillerson's control of the State Department, "particularly in the Middle East."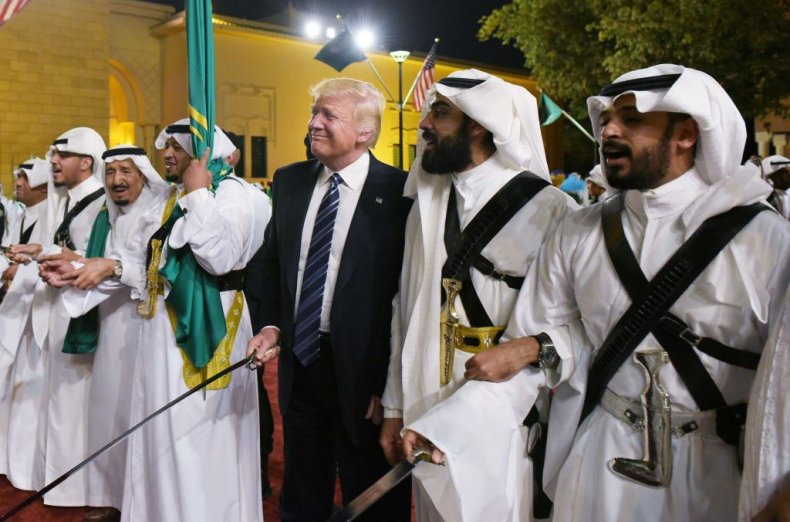 "[Kushner's] complete control of the relationship with MBS in Saudi Arabia meant he kind of got played by MBS," she continued. "He pushed for Trump to hold—the first official American visit was not to a country with shared Democratic values, but to the Kingdom of Saudi Arabia, this brutal regime."
"The theme of the summit was all about cooperation," Ward pointed out. "Days later, the Saudis made a mockery of the United States, by turning around and blockading, with U.S. support—which Rex Tillerson firmly believed was Jared—they blockaded Qatar," she said. "They wanted Qatar's money. Qatar has an American airbase. That is our security on the line."
"That is when Rex Tillerson and Jim Mattis, the [former] defense secretary, who had no idea about any of this, thought that Jared went from being a really annoying obstacle and meddler to being downright dangerous," the journalist continued.
Trump's first official overseas visit was to Saudi Arabia in late May 2017, several months after he took office. At the beginning of June, following that high-profile summit, Saudi Arabia implemented a blockade of its wealthy neighbor Qatar, where the U.S. hosts its Central Command (CENTCOM) forward headquarters. The United Arab Emirates (UAE), Bahrain and Egypt joined the Saudi-led blockade, accusing Qatar of supporting extremist groups. Little has changed diplomatically since then, with the blockade still ongoing.
Tillerson and Trump were publicly at odds as the blockade was launched, with the president quickly tweeting his support of Saudi Arabia's King Salman and the crown prince. The former secretary of state took a more neutral approach, pushing for a resolution to the diplomatic crisis between close regional U.S. allies.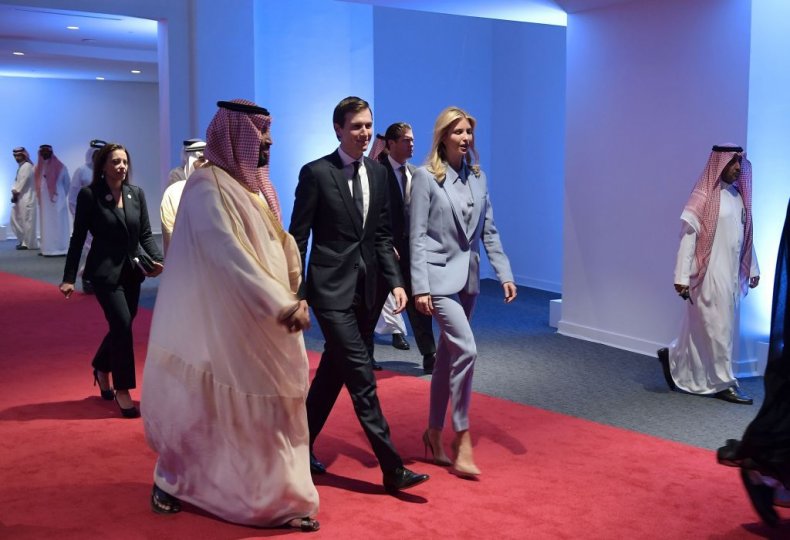 Secretary of State Mike Pompeo, who replaced Tillerson after he was abruptly fired last March, urged reconciliation between the feuding Middle Eastern nations in Kuwait on Wednesday. "It's not in the best interest of the region, it's not in the best interest of the world," he said, according to The Hill. "We need the Gulf countries working together on the complex set of challenges that face each of them."
Ward's new book, which was released on Tuesday, has drawn significant attention for its allegations against Kushner and Ivanka Trump. According to the author's account, Tillerson confronted Trump's son-in-law directly about his concerns, telling him "that his interference had endangered the U.S." Gary Cohn, who previously served as the director of the National Economic Council under Trump, told Kushner: "You've got to be crazy," after he appeared to mix personal business interests with diplomatic efforts.
Cohn was also quoted as saying that Ivanka "thinks she's going to be president of the United States" in the future. John Kelly, who previously served as the White House chief of staff, reportedly spoke negatively of Trump's daughter and son-in-law as well, saying the couple was "just playing government."