Former Senior Trump Administration Officials Told Jared Kushner He Had 'Endangered the U.S.,' Called Him 'Crazy': New Book
President Donald Trump's senior adviser and son-in-law was reportedly confronted directly by former top administration officials over his alleged mixing of personal business interests with American foreign policy, according to a new book.
Written by journalist Vicky Ward, Kushner Inc., which will be released on March 19, purports to shed light on some of the alleged behind-the-scenes White House intrigue of the Trump administration, the British newspaper The Guardian reported on Wednesday. In particular, the book focuses on the efforts of Trump's daughter Ivanka Trump, who is also an adviser to the president, and her husband, Jared Kushner, to shape administration policy while also allegedly enhancing their own interests.
Former Secretary of State Rex Tillerson reportedly lashed out at Kushner, telling him "that his interference had endangered the U.S.," according to what a former aide told Ward. The comments came after Trump quickly backed Saudi Arabia as it launched a 2017 blockade of Qatar, where the U.S. hosts a large military base that serves as its Middle East central command center. Tillerson was removed by Trump last March and replaced by Mike Pompeo, who was previously the director of the CIA.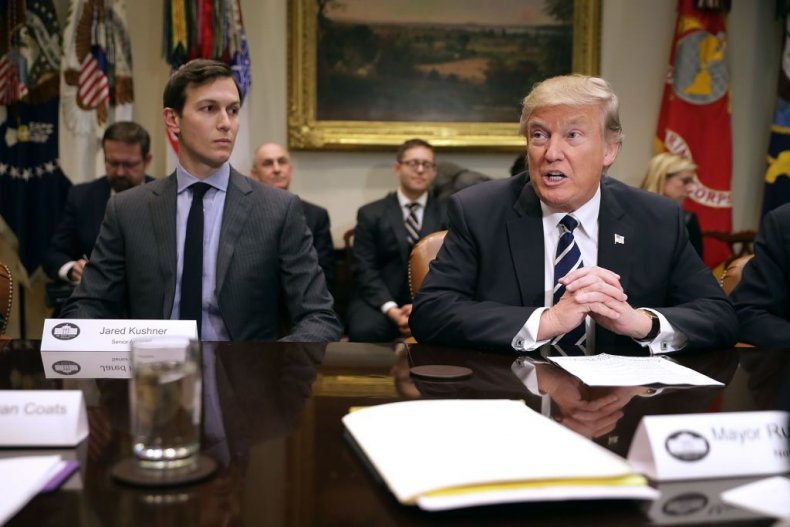 Gary Cohn, who previously served as the director of the National Economic Council under Trump, reportedly expressed strong dissatisfaction with Kushner's decision to dine with executives from the Chinese financial corporation Anbang, which was considering an investment in the Kushner family's infamous tower located at 666 Fifth Avenue in Manhattan. The meeting took place at about the same time that Kushner also met with officials from the Chinese government.
"You've got to be crazy," Cohn told Kushner in the presence of others, according to Ward's account. Regarding Ivanka Trump, Cohn was quoted as saying that the president's daughter "thinks she's going to be president of the United States" one day.
Kushner's and his wife's business interests have long raised concerns from analysts and ethics experts. Ward's account also cites instances in which Ivanka Trump appeared unconcerned about the line between her father's foreign policy and her personal interests. The new book cites instances in which Trump's daughter interfered on phone calls between her father and foreign officials.
Retired General John Kelly, who served as the president's chief of staff until the beginning of this year, reportedly also spoke negatively of Trump's daughter and son-in-law. According to Ward's book, he said the couple was "just playing government." Steve Bannon, Trump's former campaign chief who briefly served as a White House strategist, also described a side of Kushner far removed from his composed public image.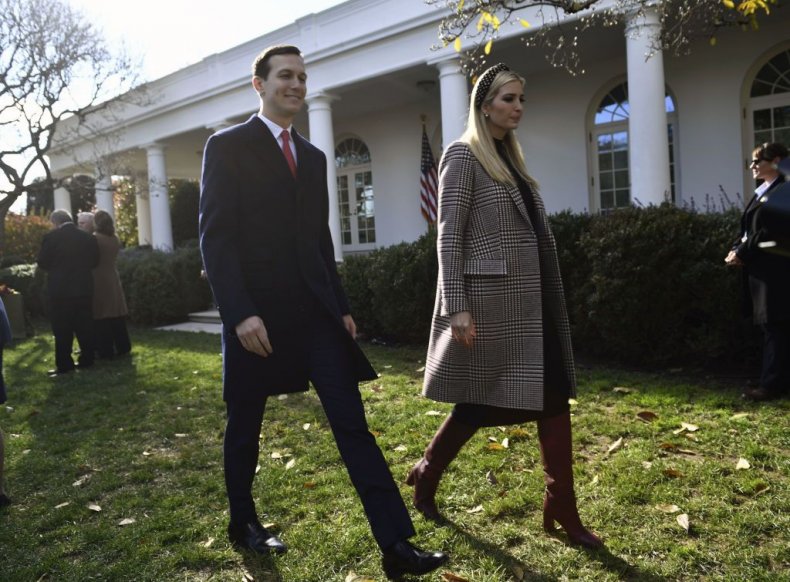 After Bannon confronted Kushner for secretly meeting with senators about immigration reform, he said the senior adviser began yelling angrily. "He goes from a little boy to, like, this fucking devil," Bannon reportedly said.
The book's claims came after a recent report by The New York Times that detailed how top administration officials and intelligence agencies opposed granting Kushner top-secret security clearance. Trump reportedly disregarded those objections and ordered that his son-in-law receive approval to review classified reports.
Over the weekend, attorney and academic Seth Abramson laid out a series of allegations regarding Kushner on Twitter, arguing that the White House adviser is the "greatest domestic danger to America." He said he'd come to this realization through "many months" of research for his forthcoming book titled Proof of Conspiracy. "Many former U.S. government officials know for a fact that what I've just said is true," Abramson, who is also a columnist for Newsweek, wrote.