Trump Properties Have Earned Nearly $5 Million from Republican Groups, Campaigns Since President's Election
President Donald Trump's hotels and properties have taken in nearly $5 million from Republicans, GOP groups and the president's own campaign since he took office in 2017.
According to public disclosures highlighted by Quartz and Center for Responsive Politics, pro-Trump super PACs, the Republican National Committee and the presidenet's own reelection committee have spent at least $4.7 million on Trump owned hotels, golf courses and restaurants since January 2017, when the president was inaugurated. About $100,000 of that has been spent in 2019.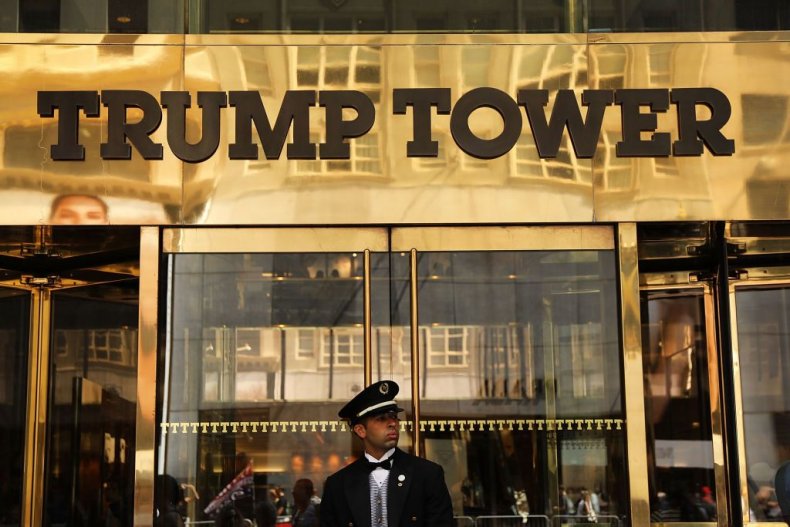 Through 2018, Trump-related committees spent at least $1,584,941 at Trump properties and the Republican party had spent $1,618,355. GOP candidates, elected officials and the leaders of PACs spent a combined total of $756,640. Democrats, conversely, had spent $0 at Trump properties.
While Trump was campaigning for president in 2015 and 2016, his campaign paid out $13,348,846 to his own properties. Other Republicans and GOP groups paid out about $175,000 to Trump owned businesses during that time, while Democrats spent $1,111.
As Trump takes in millions from GOP groups and his own campaign – which is funded largely by donations from supporters – the reality raises further concerns among his critics about potential conflicts of interest.
Prior to 2015, political spending at Trump properties had not surpassed $80,000 within a two-year election cycle. The highest previous level was just $77,922 between 2011 and 2012. Although precedent has seen modern-day presidents place their personal businesses into blind trusts while serving in the White House, Trump chose not to do so. Instead, he left his sons, Eric Trump and Donald Trump, Jr., to manage his businesses, with the president pledging to not involve himself in the operations.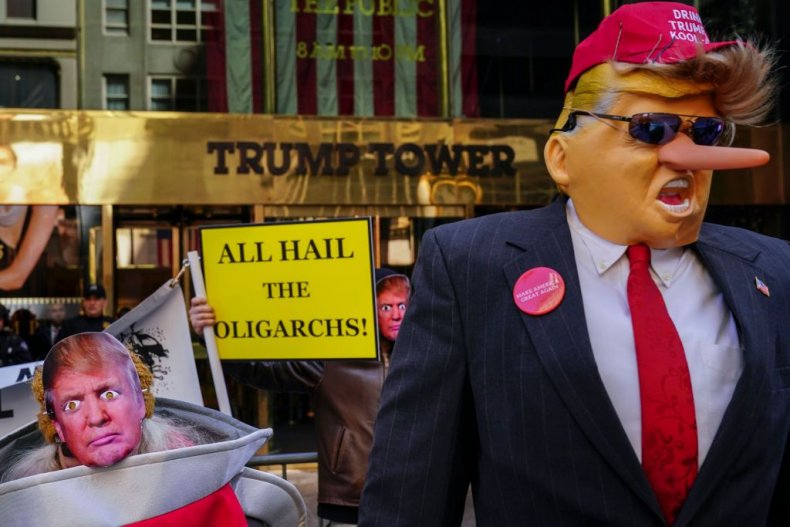 Ethics experts have raised concerns that the president has used his clout as head of state of one of the world's most powerful nations to enrich himself and his family. Foreign nations, such as Saudi Arabia, the Philippines, Kuwait and Turkey, have reportedly booked rooms or hosted events at Trump properties. Their decisions have been interpreted by some as a way of currying favor with the president.
Last August it was reported that the Trump International Hotel in New York saw its revenue increase by 13 percent in the first few months of 2018 after associates of Saudi Arabia's Crown Prince Mohammed bin Salman stayed at the property.
Ivanka Trump, the president's daughter and adviser, has also seen several new trademarks approved by Chinese authorities, as Washington and Beijing continue to negotiate an end to an ongoing trade war launched by the president. Her husband, Jared Kushner, who also advises the president, was also reportedly warned by former administration officials over his actions that appeared often to mix business with diplomacy.