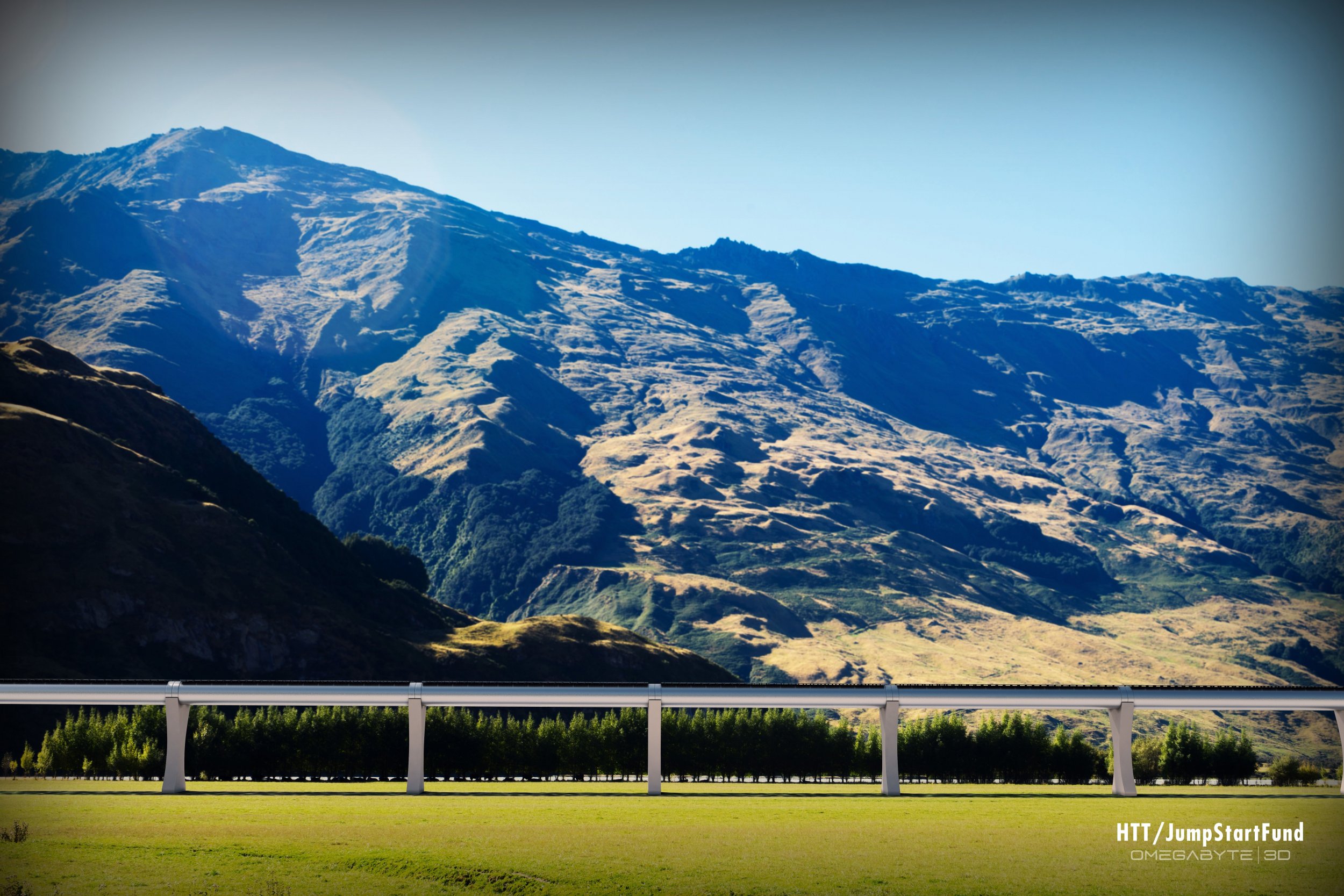 Efforts to build the first Hyperloop network in the United Arab Emirates have received a boost, after officials signed an agreement with a U.S. startup developing the ultra-fast transport system.
The 760 miles per hour vacuum tube transportation—first envisioned by U.S. entrepreneur Elon Musk in 2013—has been touted as the future of mass transportation, with potential suitors ranging from French rail company SNCF to Russian President Vladimir Putin.
Abu Dhabi's Department of Municipal Affairs and Transport (DMAT) announced an agreement with California-based startup Hyperloop Transportation Technologies (Hyperloop TT) to conduct a feasibility study to connect Abu Dhabi and Al Ain with the futuristic transport system.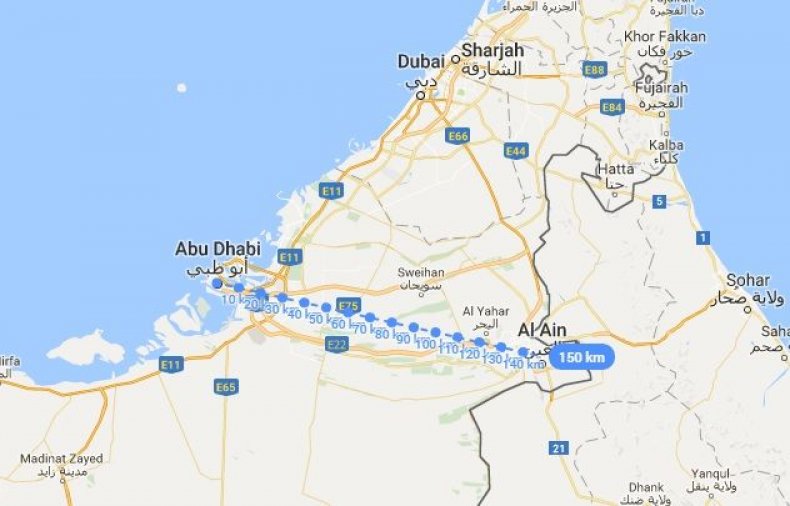 Hyperloop TT is not the only company working on developing a Hyperloop transportation system. In July, another California-based startup called Hyperloop One announced the opening of the first Hyperloop manufacturing plant in the world.
Hyperloop One released a teaser video last month for a similar network in the United Arab Emirates, connecting Abu Dhabi with Dubai. Hyperloop One CEO Rob Lloyd described the cash-flush country as the "perfect market" for Hyperloop.
The quickest way to travel the 106 miles between Abu Dhabi and Al Ain is by driving. The route takes just under two hours without traffic, according to Google Maps.
Connecting the two cities with a Hyperloop system would result in a travel time of between eight and 12 minutes, according to Khalid Mohamed Hashim, acting executive director of Land Sector at DMAT.
"Through this agreement with Hyperloop TT, we aim to study the feasibility of developing the first Hyperloop system, which is one of the latest and most advanced transportation technologies that is expected to reach a top speed of 1,200 kilometers per hour," Hashim said.
"The reinforcement of connectivity between Abu Dhabi and Al Aim is one of the strategic objectives of the Emirate of Abu Dhabi, aiming to stimulate economic, social and touristic development between Al Ain and its suburbs and the capital city."