Oscars Opening Monologue Takes Aim at Florida "Don't Say Gay" Bill
The 2022 Oscars did not pull their punches from the off, with Wanda Sykes closing the opening monologue with an attack at the Florida politicians trying to instigate the bill known as "don't say gay" in Florida (which is officially called the Parental Rights in Education bill.)
Sykes, who came out as a lesbian in 2008, ended the monologue by saying, "we're gonna have a great night tonight. And for you people in Florida. We're gonna have a gay night." Fellow hosts Regina Hall and Amy Schumer then joined her in saying, "gay" eight times.
This jibe comes a few weeks after the Florida state legislature passed the legislation, which says: "Classroom instruction by school personnel or third parties on sexual orientation or gender identity may not occur in kindergarten through grade 3 or in a manner that is not age appropriate or developmentally appropriate for students in accordance with state standards."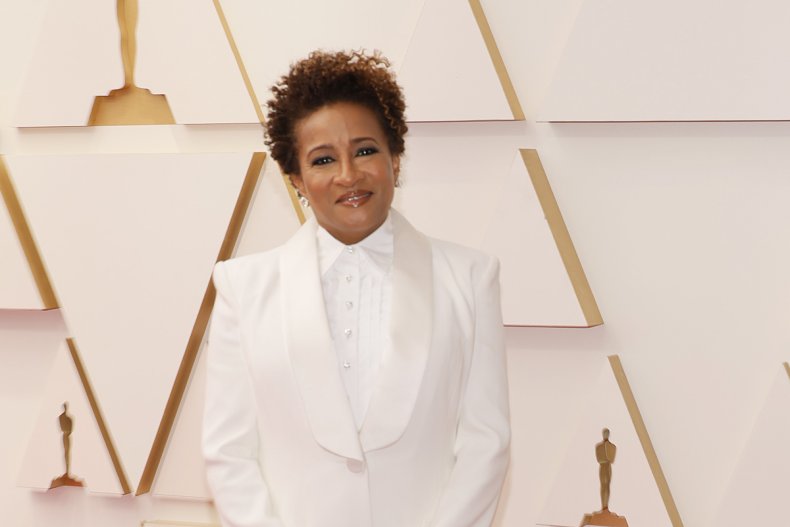 Sykes jokes was not the only political moment in the Oscars opening monologue. The trio also took aim at another political figure within the first few minutes of the ceremony.
Regina Hall said: "This year we saw a frightening display of how toxic masculinity turns into cruelty towards women and children," Hall told the audience, who were led to believe she was discussing the nominated film The Power of the Dog. However, Sykes then added: "Damn that Mitch McConnell."
They also began their monologue with a joke about the gender pay gap, saying: "This year, the Academy hired three women to host, because it's cheaper than hiring one man."
Sykes is far from the only celebrity to criticise what many see as a deeply homophobic bill. On Saturday Night Live, Kate McKinnon said during Weekend Update: "I am deeply gay — sorry, deeply concerned." Other celebrities, meanwhile, started saying the word gay" repeatedly on Twitter:
Notably, this year's Oscars is being aired on ABC, a TV network owned by Disney, who have received particular criticism in recent weeks. The company has been hit by staff walkouts after they initially refused to denounce the bill.
Disney boss Bob Iger tried to stifle this outrage in late February, when he described the bill as "hateful" in a social media post.
Sykes is well-known for her advocacy for the LGBTQ+ community. In 2020, she told Oprah Daily about the moment she decided to speak out and come out: "The drive behind me coming out publicly was when it became political, back when Proposition 8 was being talked about. I felt like I had to say something. You're inspecting my life, the life that I have? You're saying that my marriage isn't legal? That's when I said alright, it's important to speak out."