Gabrielle Union has criticized Disney over its reaction to Florida's controversial new bill that will prevent teachers from discussing LGBTQ+ issues with students up to third grade.
Called the "Don't Say Gay" bill by critics, the Parental Rights in Education bill was passed by Florida's House of Representatives on February 24, before being passed by the Republican-controlled state Senate this month.
Disney CEO Bob Chapek, who has faced criticism from employees for not publicly condemning the legislation, last week stated that he would be meeting with Florida Governor Ron DeSantis and LGBTQ+ leaders at Disney to discuss the bill.
Union revealed her continued dissatisfaction with Disney's reaction while attending Wednesday's premiere of Disney+' Cheaper by the Dozen, in which she co-stars with Zach Braff.
The actress told Variety: "Somebody asked me, 'Are you disappointed?' I'm disappointed when my order isn't right at [burger restaurant] In-N-Out. I don't even think that's a word that you could use for something like this, where children's lives are literally hanging in the balance.
"We need to own that if you truly are taking stands against hate and oppression, you should not fund hate and oppression. Period. The damage is done."
Disney owns a number of sizable properties in Florida, including the Disney World theme park in Orlando. The firm is also a major political donor to the state's politicians.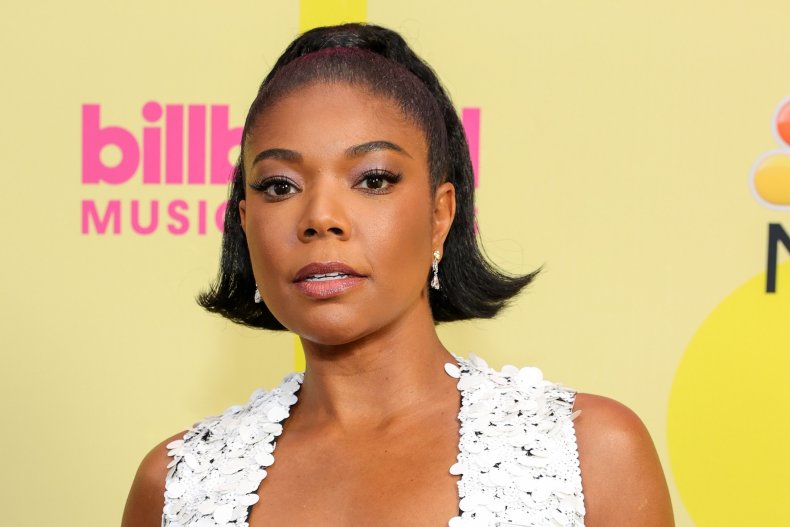 The actress went on: "There are so many states that are following suit [with Florida's legislation], because there is no pushback, because no one in positions of power [or] corporations are taking a hard stance.
"Let's look who's donating to what and let's call people out... I think a lot of people like to confuse accountability and consequences for cancel culture. And as long as you have a microphone and a stage that's not cancel culture, honey... We have to campaign and fund for those people who stand for all of us."
Nebraska native Union, who is raising a transgender stepdaughter with her husband Dwyane Wade, also discussed Disney associates contacting Chapek.
"I think a lot of people reached out to him," she said. "And if you have to see my child for that to be to be the difference maker, that's not enough. There's a lot of kids out there, not just famous ones."
The screen star also sent a message to trans youth who may be concerned about the recent passage of a Texas bill that prohibits anyone from providing transgender services to children.
She said: "There are bad people controlling your fate, but we are working our a**es off to make sure that not only do you survive but that you thrive.
"There are so many more people that are working actively so that you have peace and that you can exist in the same way as everyone else has the ability to exist. We are fighting and we will never stop fighting. As long as I have air in my lungs we will not stop fighting for you and I'm not alone in that."
During Disney's recent annual shareholder meeting, Chapek announced that he would be meeting with DeSantis after facing backlash.
He said: "I called Governor DeSantis this morning to express our disappointment and concern that if legislation becomes law, it could be used to unfairly target gay, lesbian, nonbinary and transgender kids and families.
"The governor heard our concerns and agreed to meet with me and LGBTQ+ members of our senior team in Florida to discuss ways to address them."
However, the governor's office said in a statement that no in-person meeting with Chapek had, as yet, been arranged, adding that DeSantis' position "has not changed."