Kids Banned From Buying Acid in Britain Amid Spate of Attacks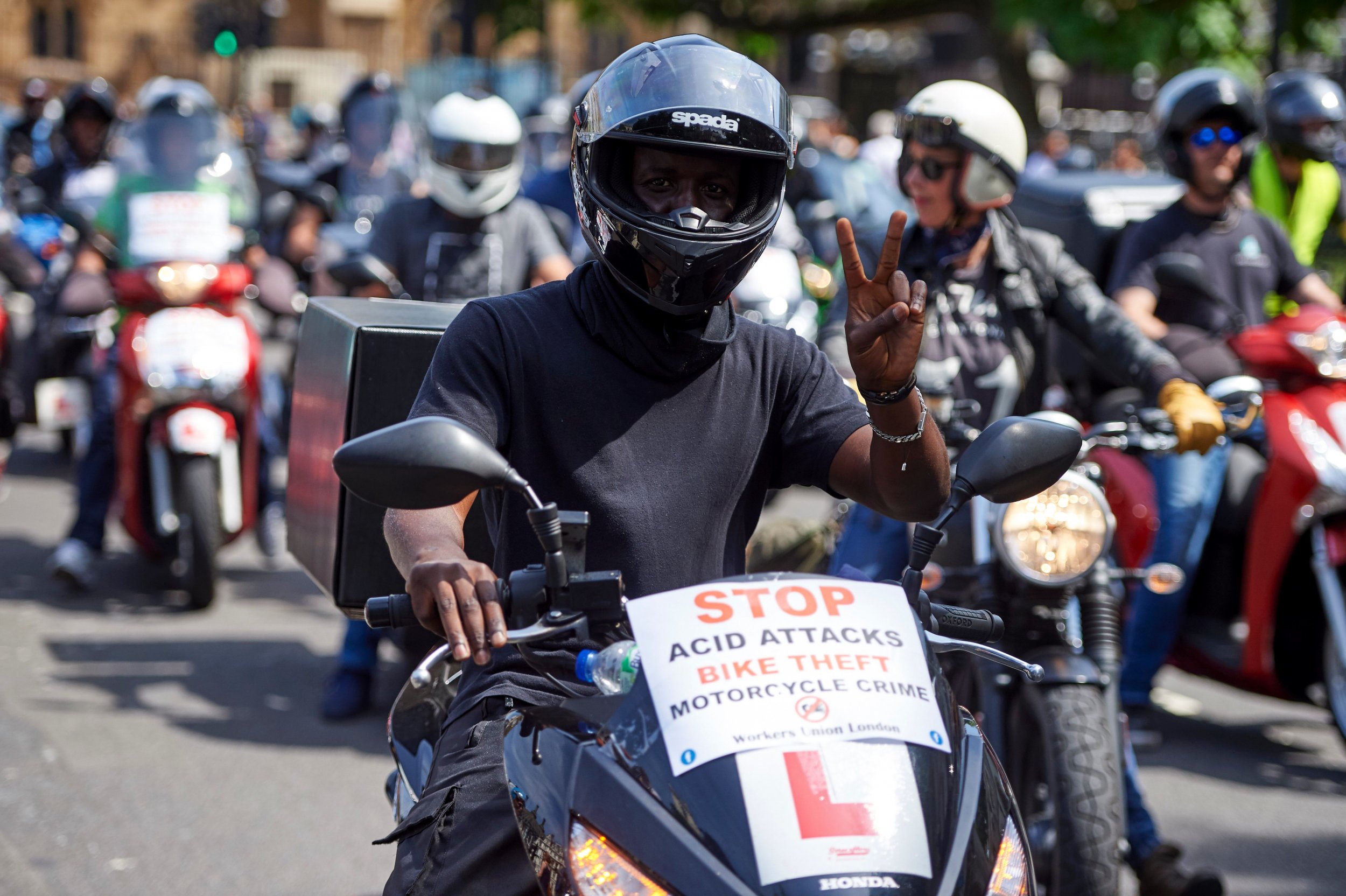 The U.K. has banned the sale of acid to under-18s after a spate of horrific attacks that have left victims disfigured and overwhelmed British police.
Britain's Home Secretary Amber Rudd told the Conservative Party Conference in Manchester on Wednesday that as well as preventing people from carrying acid, the government would also crackdown on children buying knives online.
"Acid attacks are absolutely revolting. You have all seen the pictures of victims that never fully recover. Endless surgeries. Lives ruined. So today, I am also announcing a new offence to prevent the sale of acids to under 18s," Rudd said.
Corrosive substances being used to inflict horrific burns are a growing problem in the U.K., where acid has increasingly featured as a weapon in gang crime, hate crime, motorbike theft and other incidents.
In 2016 in London alone, corrosive substances were used in 454 crimes, according to Acid Survivors' Trust International.
One survivor, Resham Khan, was attacked on her 21st birthday, along with her cousin, on June 21 in East London. She has since called for police to take a "zero tolerance stance" to such attacks in an open letter.
"We are currently considering the range of substances this would cover," an accompanying press release from the Conservative party said.
"The new offence would be similar to the existing offence on knives, whereby it unlawful to sell a knife to a person under 18... This has a penalty of 6 months in prison and/or a fine."
The proposed law comes as part of an ongoing review into offensive weapons in Britain. The results are to be published in the fall and will also include measures to make it more difficult for young people to buy knives online and to keep them at home, and to crack down on people carrying corrosive substances in the street.
Rudd also announced that sulphuric acid in particular would come under new restrictions thanks to its potential for use in the bomb making ingredient triacetone triperoxide (TATP), known as "mother of Satan," that was included in a bomb that partly detonated on London's subway network last month.
"Furthermore, given its use in the production of so-called 'mother of Satan' homemade explosives, I also announce my intention to drastically limit the public sale of sulphuric acid," Rudd said.