London Is Facing A Spree Of 'Completely Barbaric' Acid Attacks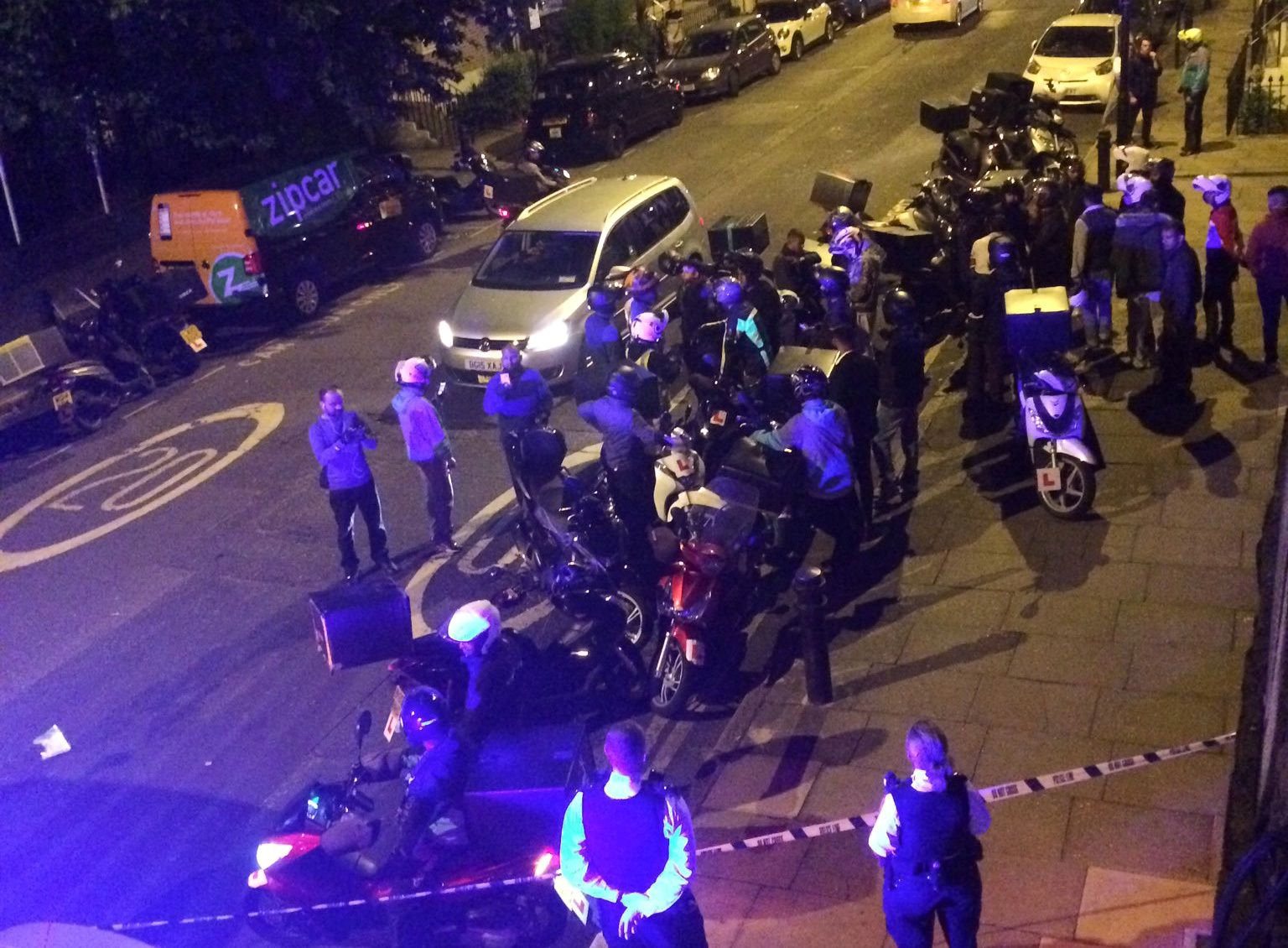 A teenager has been arrested following a "barbaric" 90-minute spree of five attacks where corrosive fluids were thrown into people's faces in London.
The attacks follow a spate of similar incidents in the city, and now local lawmakers are calling for laws to be toughened up to prevent repeats.
Two men on a moped perpetrated the attacks Thursday night in Hackney, Stoke Newington and Islington in the northeast of the city, the BBC reported.
Cressida Dick, the head of London's Metropolitan Police force, told local radio the attacks were "completely barbaric."
"The acid can cause horrendous injuries," she said. "The ones last night involved a series of robberies we believe are linked — I am glad to see we have arrested somebody.
"I don't want people to think this is happening all over London all the time, it is really not, but we are concerned because the numbers appear to be going up.
"We will arrest people, we will enforce the law as we can, and we are working very closely with the Home Office to try to see if there is any changes in the law required."
Stephen Timms, Member of Parliament for an east London constituency, told the BBC that carrying sulphuric acid without justification should be illegal, much as carrying a knife is prohibited.
"We could certainly come up with arrangements that would allow people to use sulphuric acid in the normal way, perhaps with the benefit of a license," he said, "but simply walking around the street with a bottle of sulphuric acid, that should be an offense."
In 2016 in London alone, corrosive substances were used in 454 crimes, according to Acid Survivors' Trust International.
Resham Khan was attacked on her 21st birthday, along with her cousin, on June 21 in east London. She has since called for police to take a "zero tolerance stance" to such attacks in an open letter.