'Active Shooter' Video Game Allows Players to Be School Gunman, Parkland Parents Say It's 'Disgusting'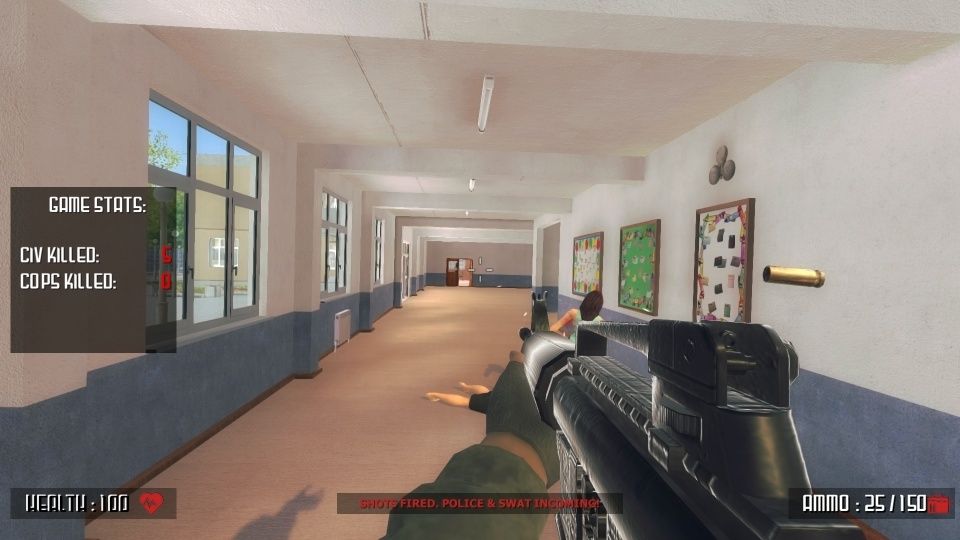 A soon-to-be-released video game that allows players to commit a school shooting and rewards them for their number of kills has been condemned by parents whose children were killed in a school shooting massacre in Parkland, Florida.
The game, called Active Shooter, will be available to purchase via online games store Steam starting June 6. The simulation gives users the opportunity to either play the role of a SWAT team member responding to a shooting or a gunman terrorizing school hallways.
"Your objective would be either to neutralize the target (active shooter) or be the target himself. Depending on the role, your objective might be to protect and extract or hunt and destroy," reads a description of the game.
Developed by Revived Games and published by the company Acid, Active Shooter has been widely condemned in the wake of the mass shootings at Marjory Stoneman Douglas High School, where 17 people were killed in February, and at Santa Fe High School in Texas, where 10 people were killed earlier this month.
Ryan Petty, whose 14-year-old daughter Alaina was killed in the Parkland school shooting, urged the game to be pulled by Steam's parent company. "It's disgusting that Valve Corp. is trying to profit from the glamorization of tragedies affecting our schools across the country," Petty told the Miami Herald. "Keeping our kids safe is a real issue affecting our communities and is in no way a 'game.'"
Andrew Pollack, whose 18-year-old daughter Meadow was killed in the shooting, also was critical of the game. "The last thing we need is a simulated training on school shootings," said Pollack to the Miami Herald. "Video game designers should think of the influence they hold. This really crosses the line."
Infer Trust, an anti-gun violence organization, previously told the BBCthe game was "in very bad taste." "There have been 22 school shootings in the U.S. since the beginning of this year," a spokesperson said. "It is horrendous. Why would anybody think it's a good idea to market something violent like that and be completely insensitive to the deaths of so many children? We're appalled that the game is being marketed."
Responding to the criticism, Acid wrote in a blog post that the game "does not promote any sort of violence, especially any sort of a mass shooting." The post continued, "Originally when this game started its course of the development, I have planned on having SWAT only based game-play. Then I thought about adding more gameplay to it by adding additional roles: of the shooter and the civilian. While I can see people's anger and why this might be a bad idea for the game, I still feel like this topic should be left alone."
Acid added that other games that have been released focused on "mass shootings/killings of people" in a way Active Shooter did not.
"I have wrote to Valve regarding this game and waiting for the reply. After receiving such high amount of critics and hate, I will more likely remove the shooters role in this game by the release, unless if it can be kept as it is right now," the company said.
At the bottom of the game's description, a statement reads: "Please do not take any of this seriously. This is only meant to be the simulation and nothing else. If you feel like hurting someone or people around you, please seek help from local psychiatrists or dial 911 (or applicable)."