Nowadays, many actors have their fingers in many different pies, whether it's directing, recording an album, writing cookbooks or entering the world of wrestling (we're looking at you, David Arquette).
And a surprising number of them decided to leave Hollywood and represent the everyman in the world of politics, with varying degrees of success.
From failed mayoral bids to making it to congress, here are 25 stars who got into politics.
Arnold Schwarzenegger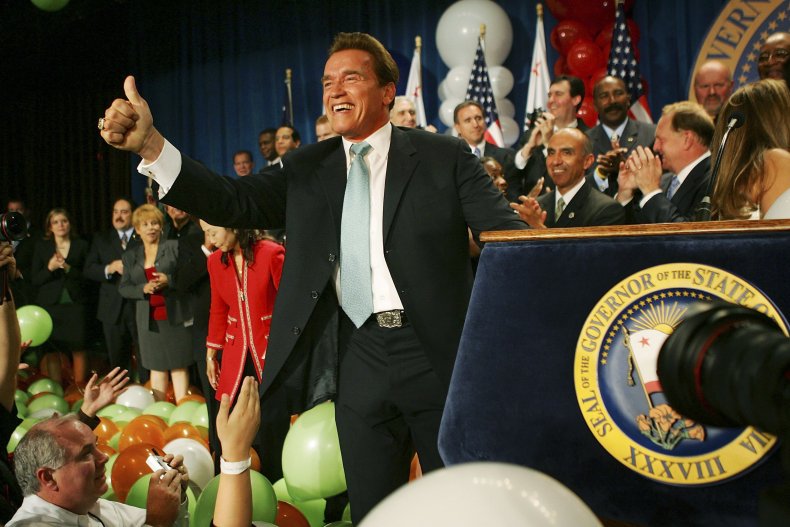 If you grew up in the '80s and '90s, you likely knew Arnold Schwarzenegger as a bodybuilder turned actor, and the star of classic action and sci-fi films like The Terminator, Conan The Barbarian and Total Recall.
However, those growing up in the aughts might have known "Arnie" instead as an actor turned politician, after he ran as a Republican candidate in 2003 in a special recall election to replace then-Governor of California Gray Davis.
Schwarzenegger was a hit and received 48.6% of the vote, getting elected as Governor that year. He was re-elected in 2006, and served until 2011, when he returned to his acting career.
Ronald Reagan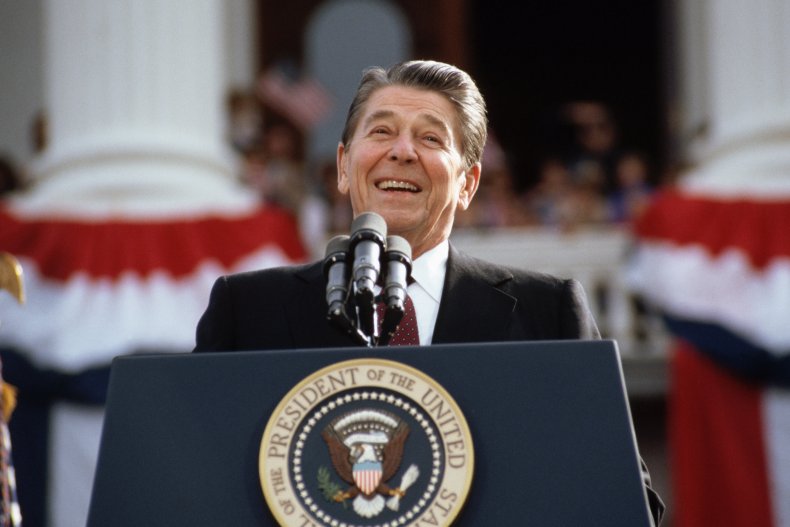 In the late 1930s, Reagan moved to California and broke into showbiz, starring in films like Love Is In The Air, Dark Victory and Knute Rockne, All American. He became a star after 1942's Kings Row, and starred in a series of big titles, even continuing his movie career post-military service.
Reagan was also the president of the Screen Actors Guild... before becoming the President of the United States.
After being elected the Governor of California in 1966, the Republican campaigned for the presidential nomination in 1976, before winning four years later to take the White House over incumbent President Jimmy Carter.
Reagan served two full terms, and left office in 1989.
Donald Trump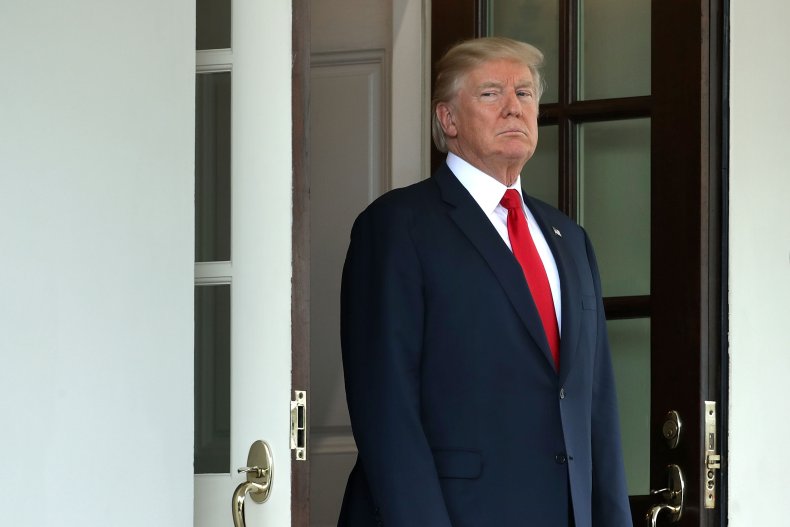 A real estate mogul and host of The Apprentice, Trump also racked up appearances—mainly cameos—in films like Home Alone 2: Lost In New York, Zoolander and The Little Rascals.
That is, before he decided to run for president. Trump had run in a number of presidential primaries in the past before he raised the serious possibility of running against Barack Obama in 2012, but it wasn't until 2016 that he actually did it.
Many may not have thought he'd make it, but Republican candidate Trump beat Hillary Clinton to the White House, becoming the first US president without prior military or government service... and we don't need to remind you what happened next.
Trump was not re-elected for a second term, with Joe Biden winning the 2020 election.
Cynthia Nixon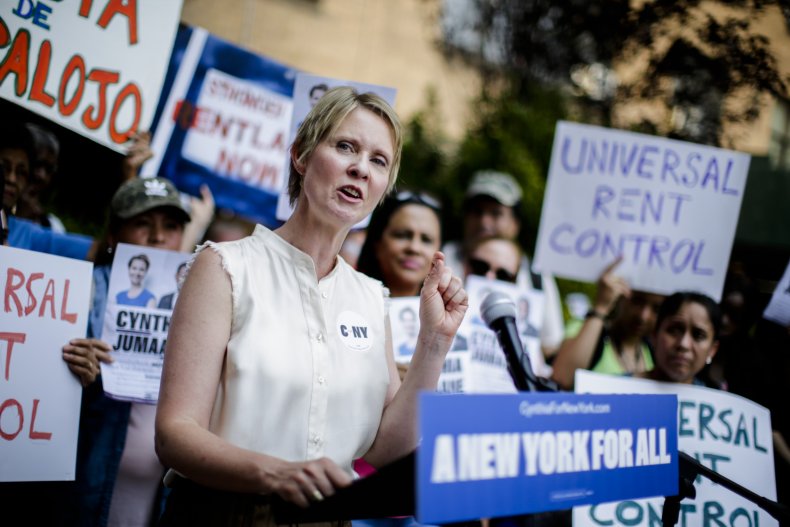 Nixon is best known for playing Miranda Hobbes in Sex and The City, a show where New York is basically the fifth best friend.
In 2018, 14 years after the show ended, Nixon announced her campaign for Governor of New York as a challenger to Democratic incumbent Andrew Cuomo, running her campaign on income inequality, renewable energy and establishing universal health care.
However, she lost in the Democratic primary to Cuomo.
Kal Penn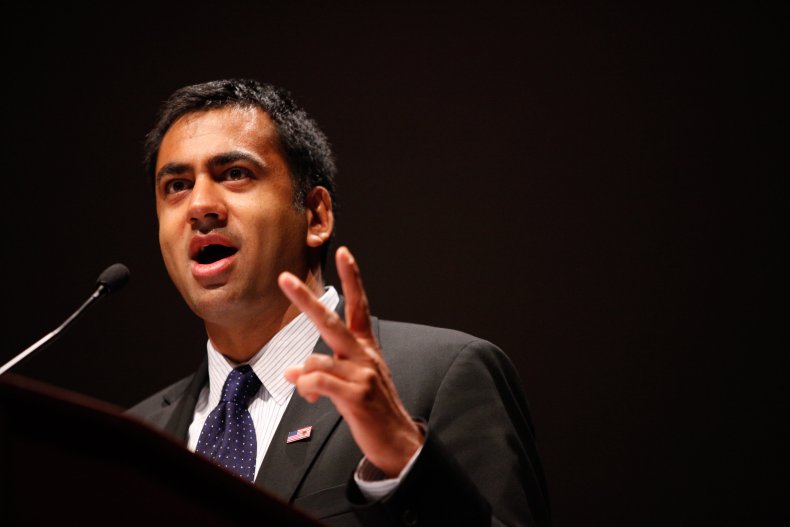 Kal Penn is best known for playing Lawrence Kutner on House, as well as Kumar Patel in the Harold & Kumar film series.
We didn't have "Kumar works in the White House" on our 2009 bingo cards, but just that happened, as Penn left House to join Barack Obama's administration as Principal Associate Director in the White House Office of Public Engagement.
While he briefly left to film A Very Harold & Kumar 3D Christmas, Penn worked in the White House until 2011, when he left to star in How I Met Your Mother.
Al Franken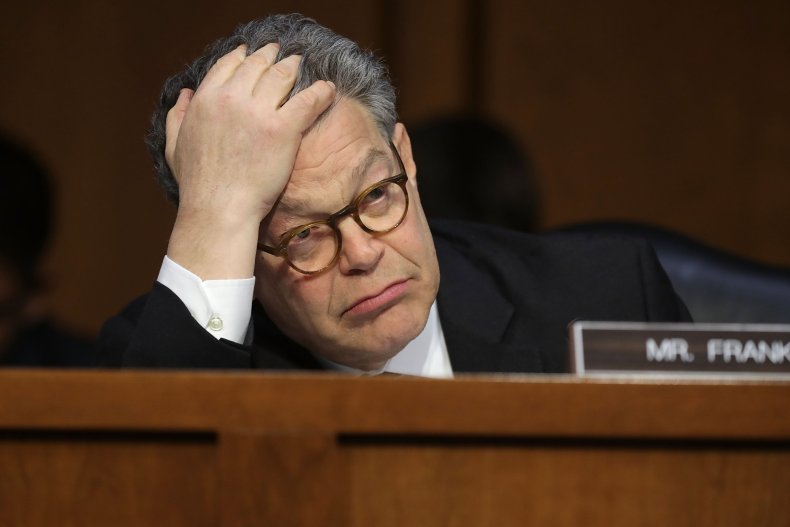 Franken won three Emmys for his work on Saturday Night Live, having been hired as one of the original writers and performers, and also starred in films like Trading Places and Stuart Saves His Family.
However, in the aughts, he became a prominent liberal political activist, and in 2008, Franken defeated incumbent Republican Senator Norm Coleman to be elected to the United States Senate as the nominee of the Minnesota Democratic–Farmer–Labor Party, defeating incumbent Republican Senator Norm Coleman.
Franken was re-elected in 2014, but resigned from his seat in 2018 following allegations of sexual misconduct.
Caitlyn Jenner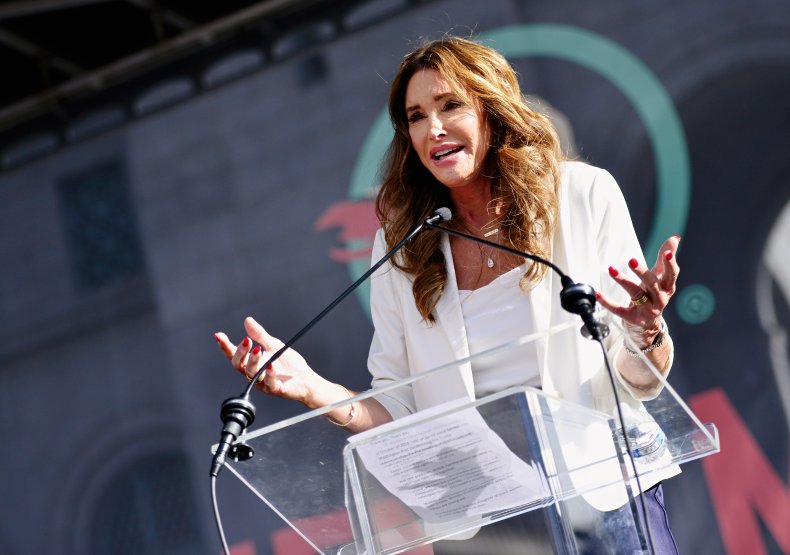 Olympian, star of CHiPs, reality TV star, transgender rights activist: Caitlyn Jenner has quite a lengthy CV. This year, she has decided to add to it, by launching a campaign for Governor of California in the 2021 gubernatorial recall election.
Pundits suggested that Jenner could be in with a shot due to name recognition, but her campaign was hit by controversy when she said in an interview that trans girls should not be allowed to compete in girls' sports at school, backing Republican Party views on transgender people in sports.
Jenner is attempting to oust incumbent Governor Gavin Newsom.
Fred Thompson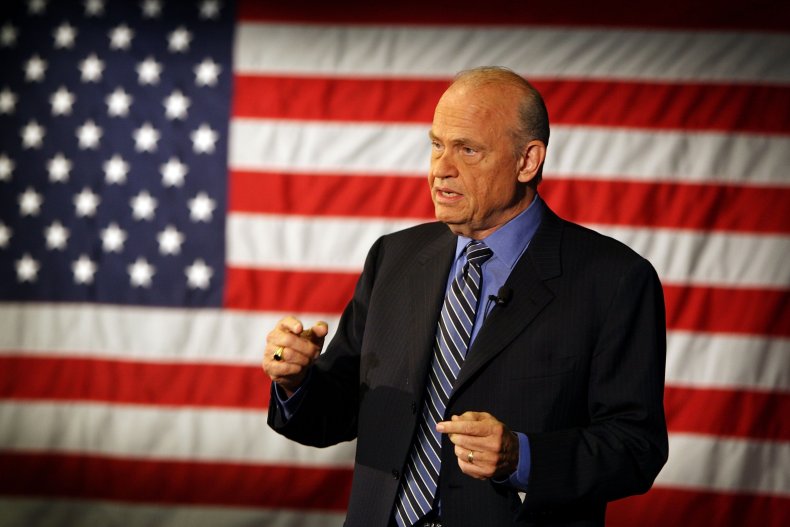 Thompson worked as an attorney and a lobbyist before he became an actor, having been asked to play himself in a film about Marie Ragghianti, a former Tennessee Parole Board chair who he had represented.
Thompson starred in films including No Way Out, The Hunt for Red October and Die Hard 2, while he starred as District Attorney Arthur Branch in Law & Order.
Amidst all that, he served as United States Senator from Tennessee from 1994 to 2003 and was a co-chairman of John McCain's presidential campaign before he launched his own candidacy for the 2008 election.
However, he withdrew in January 2008 due to dwindling support.
Shirley Temple Black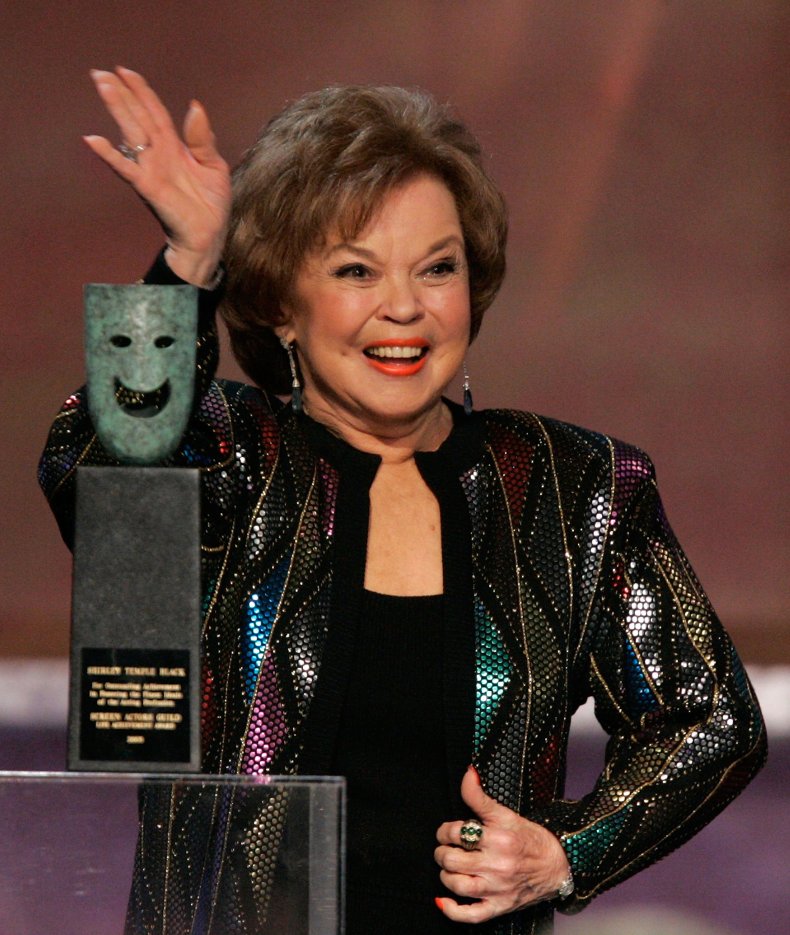 Shirley Temple was the ultimate child star, winning over Hollywood with her curls and sweet smile in films like Curly Top and Heidi.
However, her post-film life has been just as interesting, with Temple Black getting involved with the Republican party in the late 60s.
After she ran unsuccessfully in a special election in California's 11th congressional district in 1967, she became involved in foreign service, and has acted as the first female Chief of Protocol of the United States, the United States Ambassador to Ghana, and the United States Ambassador to Czechoslovakia.
Sonny Bono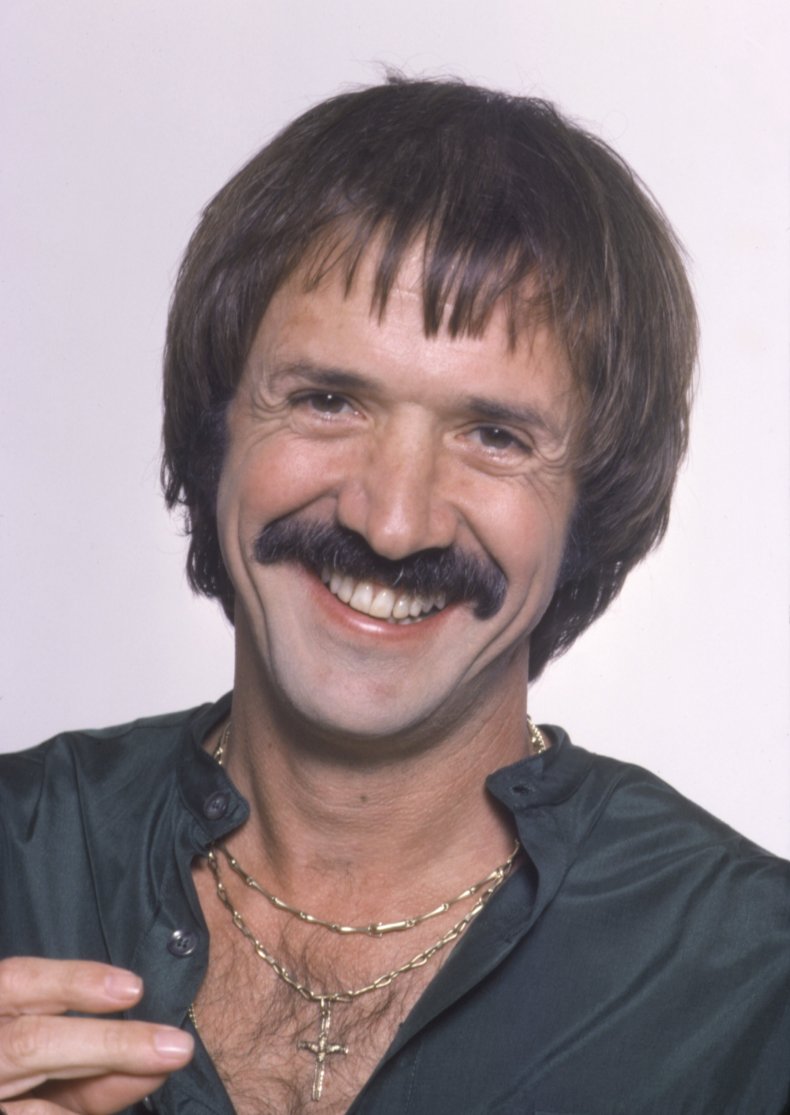 Sonny Bono was part of one of the most well-known musical duos ever, forming Sonny & Cher with his second wife Cher and starring on The Sonny and Cher Comedy Hour.
He also acted, appearing in films including Airplane II: The Sequel and Hairspray and guest starring on TV shows like The Golden Girls, Charlie's Angels and The Love Boat.
Post-entertainment career, Bono ran for Mayor of Palm Springs, California in 1988 and won, serving for the next four years.
In 1994, he was elected to the United States House of Representatives in 1994 to represent California's 44th congressional district, and served until his death in 1998.
Laurence Fox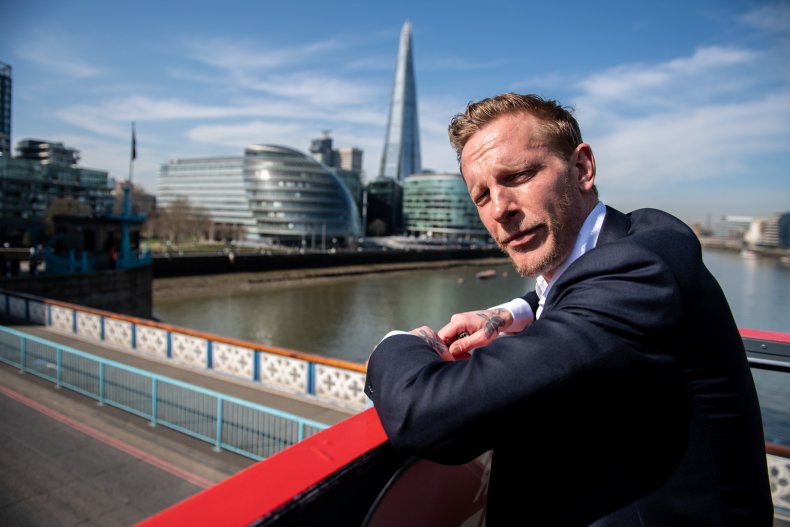 Best known for his role as DS James Hathaway in British TV drama Lewis, Laurence Fox decided to run for Mayor of London in 2021 to stand against incumbent Sadiq Khan and "fight against extreme political correctness".
However, his campaign was unsuccessful, and he gained just 1.9 percent of the vote.
Fox is continuing with politics, though, having formed his own party called Reform.
Jerry Springer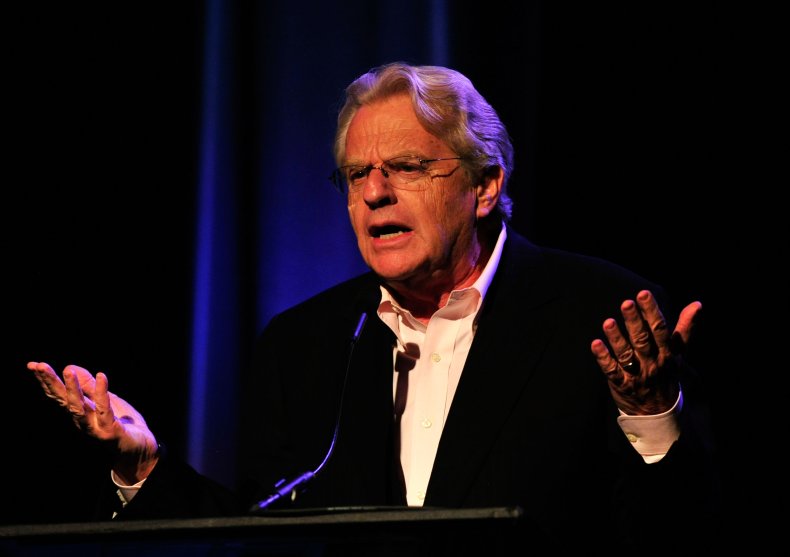 Best known for his outrageous talk show The Jerry Springer Show, Springer is also an actor, having starred in Married... With Children, George Lopez, and even a production of Chicago as Billy Flynn.
But prior to all that, Springer was involved in politics, having unsuccessfully run for Congress in 1970.
He was elected to Cincinnati City Council in 1971, but resigned in 1974 after admitting to soliciting a prostitute - only to be re-elected in 1975.
Springer considered running for Senate in 2000 and 2004 but did not due to his association with The Jerry Springer Show, and opted not to run in the Ohio gubernatorial election in 2018 due to his age.
Stacey Dash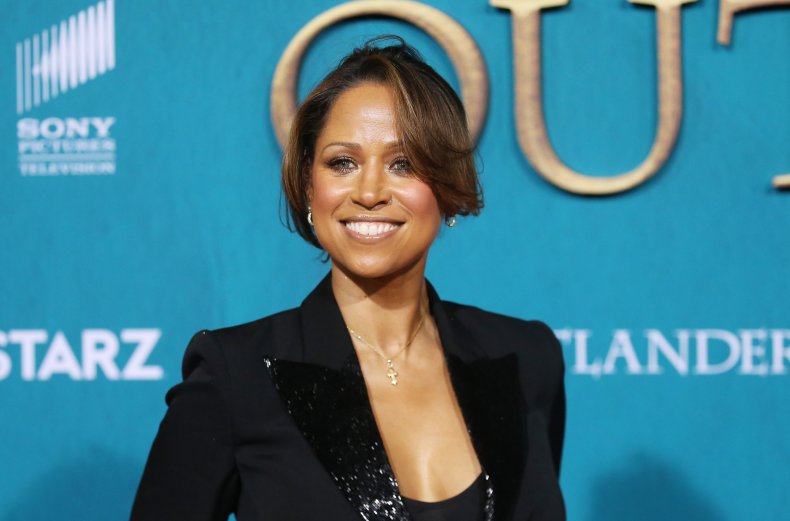 Stacey Dash is best known for playing Cher's best friend Dionne in the teen classic Clueless and its spin-off series, as well as starring in the video for Kanye West's "All Falls Down".
In 2012, Dash switched from supporting the Democratic Party to the Republican Party and became an outspoken pundit, often receiving criticism for her controversial views.
She filed to run for California's 44th congressional district in the 2018 Congressional Election as a Republican, saying she wanted to "free people from the shackles of a plantation mentality", but withdrew from the race after one month.
Lucas Babin
Earlier this year, School of Rock fans were stunned to learn that the actor that played Spider—the sexy guitarist who replaces Jack Black's character in a band—is now a district attorney.
Lucas Babin, who also starred as Paris Hilton's love interest in the video for her song "Stars Are Blind", is now District Attorney of Tyler County, Texas, having been elected in 2018.
Helen Gahagan Douglas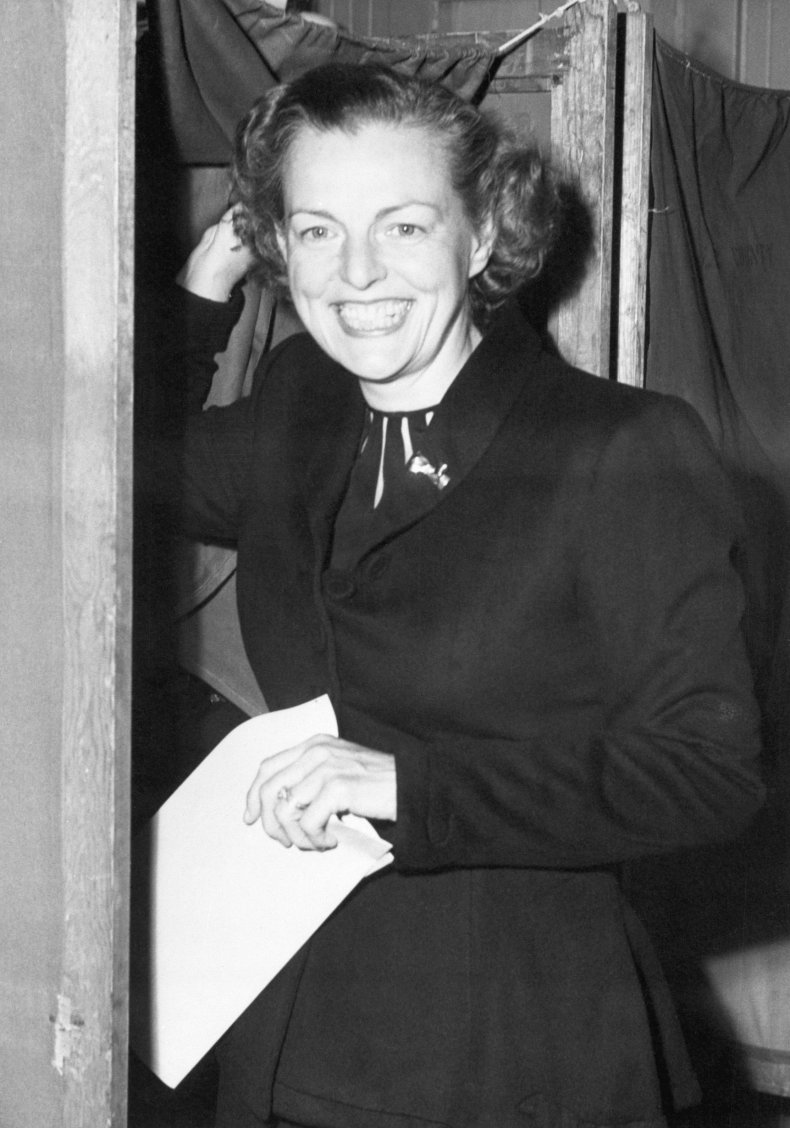 Helen Gahagan Douglas was a Broadway star in the 1920s, before moving into an opera career.
In 1935, she starred in the Hollywood movie She, in which her portrayal of the villain inspired Disney's Evil Queen in Snow White and the Seven Dwarfs.
In the same decade, Douglas entered the world of politics and in 1944, she became the third woman and first Democratic woman elected to Congress from California.
In 1950, Douglas ran for the Senate but lost to Richard Nixon following a vicious campaign which saw her accused of being a Communist by her opponents. The campaign put an end to Douglas's political career.
Al Murray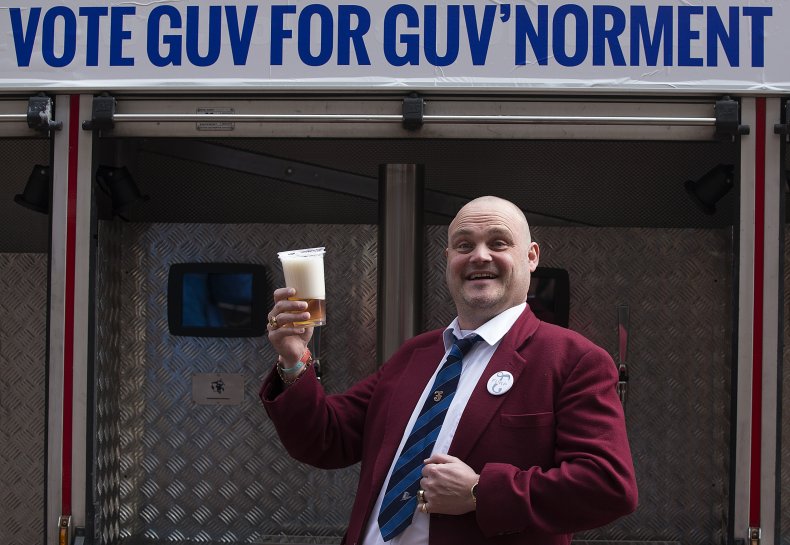 British stand-up comedian Al Murray's character the Pub Landlord was such a hit that he became the central character of the comedy series Time Gentlemen Please.
While some actors entered politics to change the world, Murray's campaign in the 2015 general election was a bit more light-hearted, as he ran against UKIP's Nigel Farage as the Pub Landlord and created his own party, Free United Kingdom Party (FUKP).
Farage lost out to the Conservative candidate and the Pub Landlord received 318 votes, higher than the average votes received by candidates from the Communist, Socialist and BNP parties.
Clint Eastwood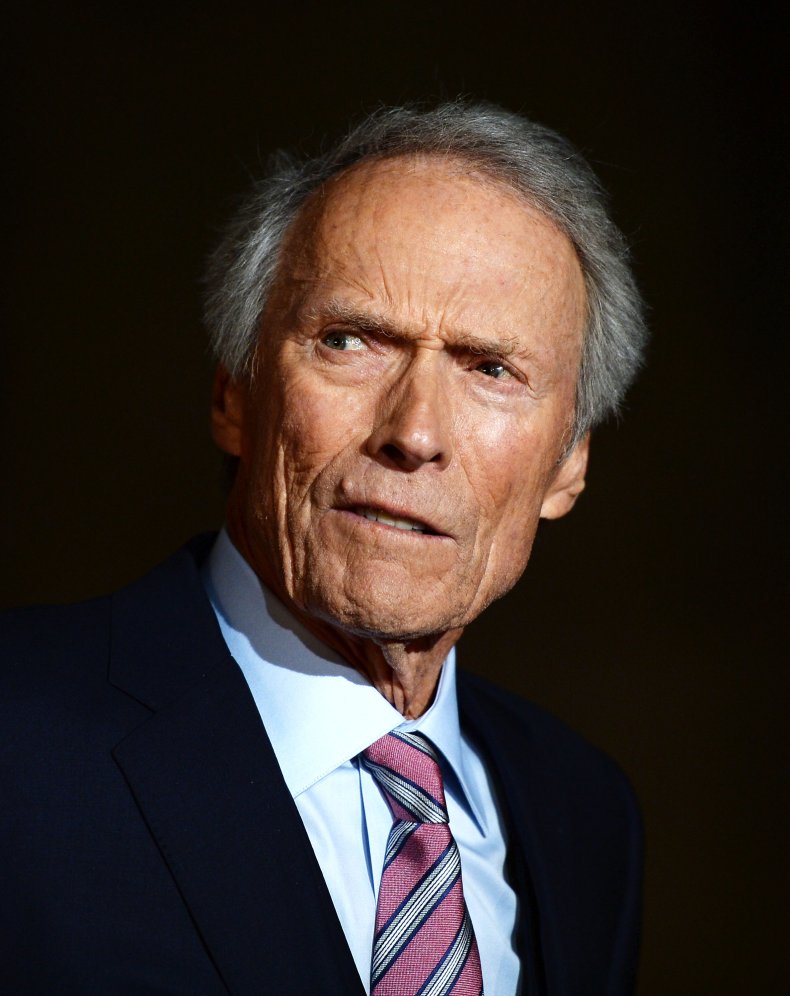 Clint Eastwood has been a star of the screen since the 1950s, starring in classic films including Dirty Harry and the Dollars Trilogy, as well as winning two Best Director Oscars for Unforgiven and Million Dollar Baby.
But in the midst of his Hollywood career, the now registered Libertarian was elected the nonpartisan mayor of Carmel-by-the-Sea, California in 1986, and served for two years.
Sean Duffy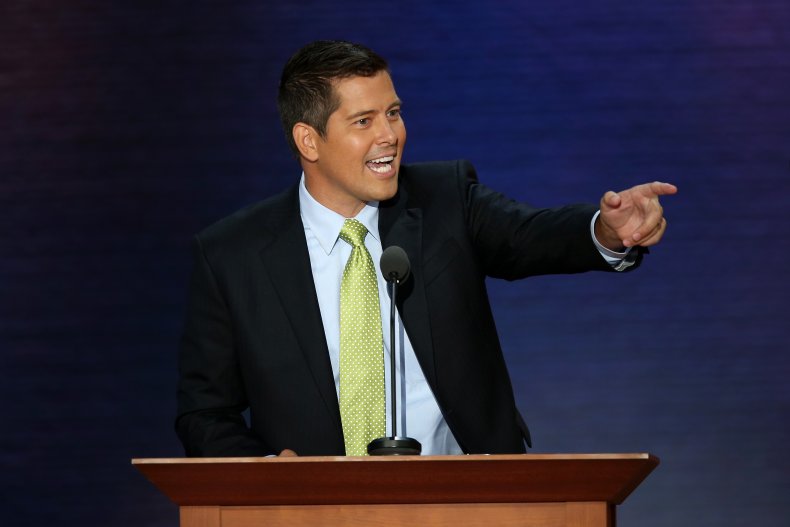 Sean Duffy first made a name for himself on reality television as a cast member of The Real World: Boston, and went on to star on Road Rules: All Stars and Real World/Road Rules Challenge: Battle of the Seasons.
However, he left television behind to enter politics, and served as Ashland County District Attorney between 2002 and 2008.
After this, Duffy was elected as U.S. Representative for Wisconsin's 7th congressional district, and served for eight years between 2011 and 2019.
He resigned after learning that his and his wife's ninth child would be born with health problems.
Clay Aiken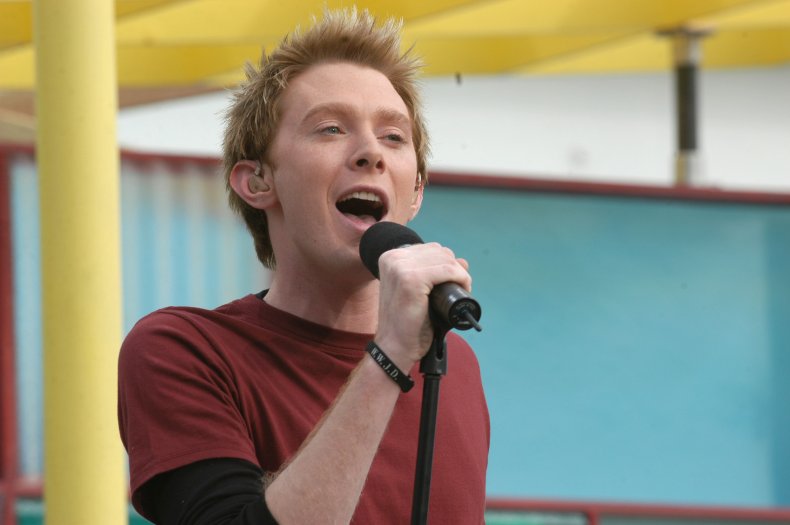 After carving out a successful music career following his second place finish on American Idol, Clay Aiken broke into acting, making his Broadway debut in Spamalot and guest starring in shows including 30 Rock, Scrubs and Law & Order: Special Victims Unit.
Aiken had been involved in activism and charity work before he entered politics in 2014, running as the Democratic Party's candidate for North Carolina's 2nd congressional district in the midterm elections.
However, the seat was considered a safe Republican seat, and Aiken was defeated by incumbent Republican Congresswoman Renee Ellmers.
Fred Grandy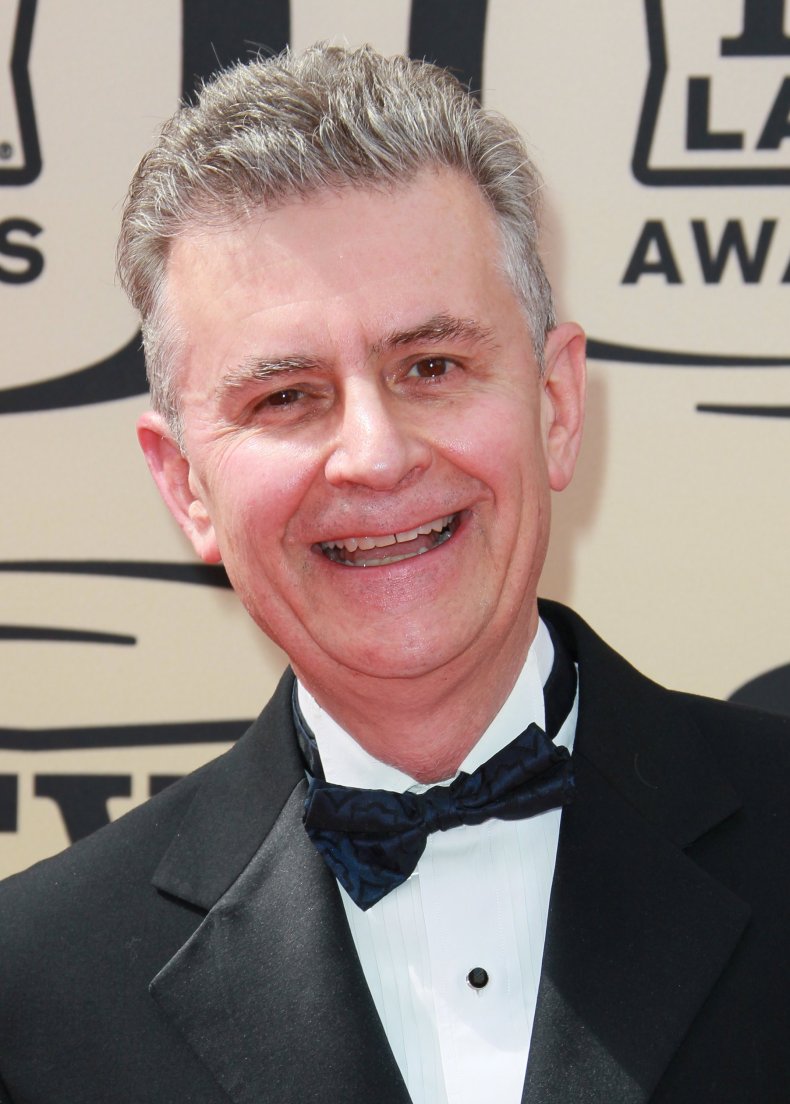 Fred Grandy has starred on shows including Maude, The Mary Tyler Moore Show and The Mindy Project, but is best known for playing Burl "Gopher" Smith on the classic series The Love Boat.
He worked in politics before he broke into acting, working as a speechwriter for the Republican congressman from his home district, Iowa's 6th congressional district.
In 1986, he successfully campaigned for the U.S. House seat, going on to serve four terms representing Iowa's 6th congressional district.
George Takei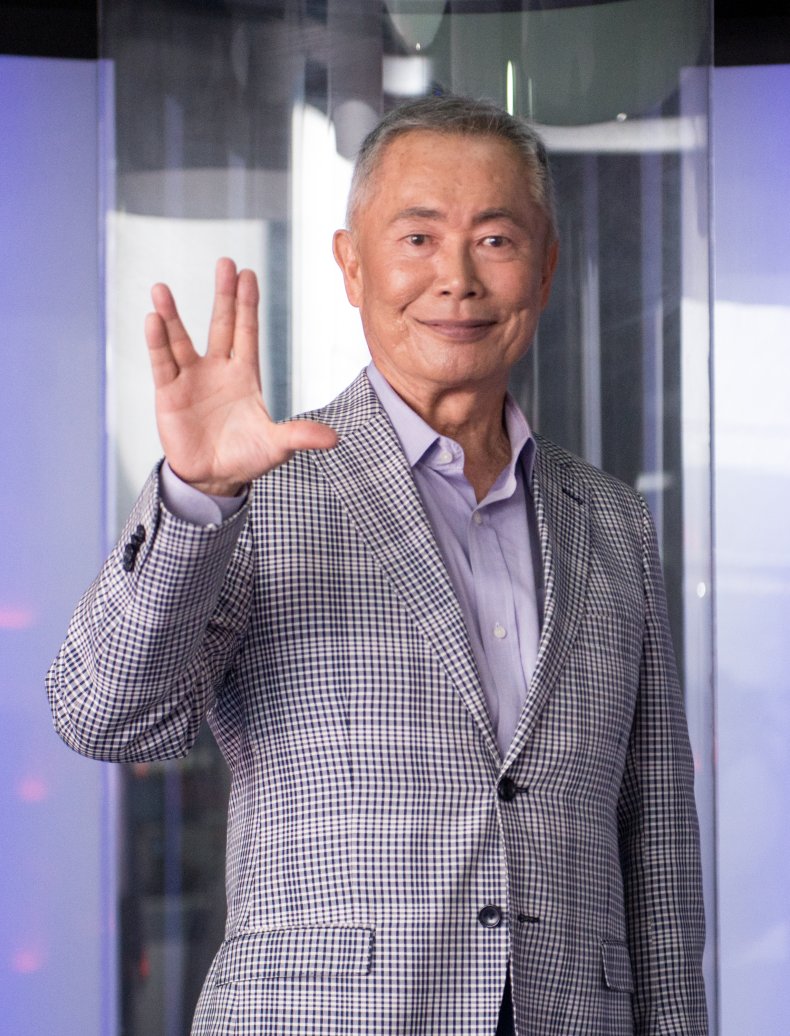 George Takei has many roles on screen and stage, but will forever be best known for playing Hikaru Sulu, helmsman of the USS Enterprise, in Star Trek.
While starring on the show, in 1973, Takei ran for a seat on the Los Angeles City Council, finishing second of five candidates in the special election, and was later appointed to the board of directors of the Southern California Rapid Transit District.
Takei remains politically vocal and publishes "news with commentary from a progressive perspective" on his and his husband's online publication Second Nexus.
Ben Jones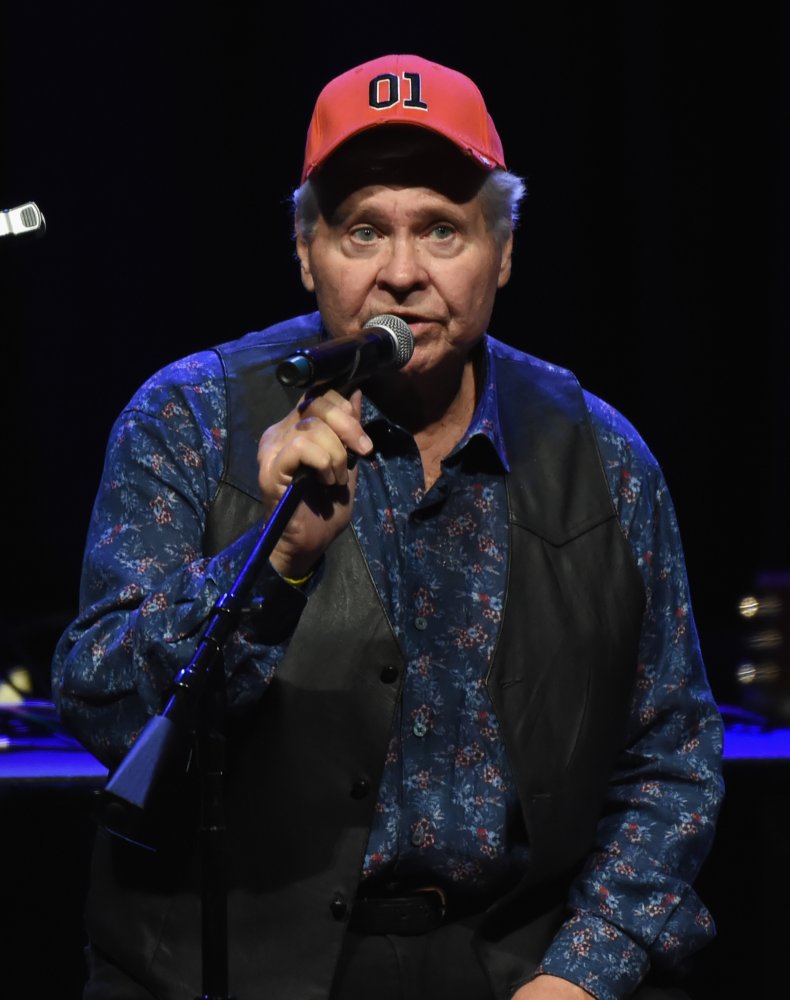 As well as starring in over 100 theatre productions, Ben Jones is best known for his role as Cooter Davenport in The Dukes of Hazzard.
After achieving TV fame, Jones was elected to Congress in Georgia's Fourth Congressional District in 1988, and was re-elected in 1990.
Jones lost against Newt Gingrich in 1994.
Melissa Gilbert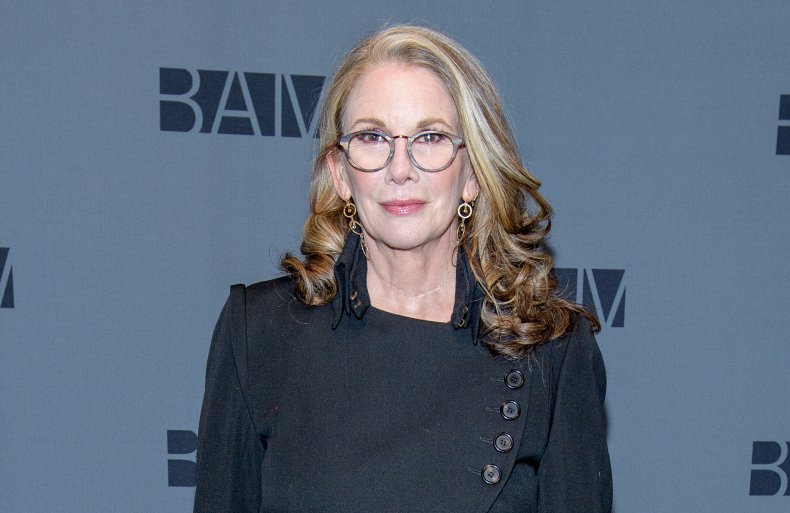 A popular child star, Gilbert is best known for starring as Laura Ingalls Wilder on Little House On The Prairie, and has continued to work as an actress into adulthood.
Three years after competing on Dancing With The Stars, Gilbert announced her campaign for Michigan's 8th congressional district in the 2016 elections to the United States House of Representatives.
She was the presumptive Democratic nominee in the district, but the actress dropped out of the race in May 2016, citing health issues.
John David Lodge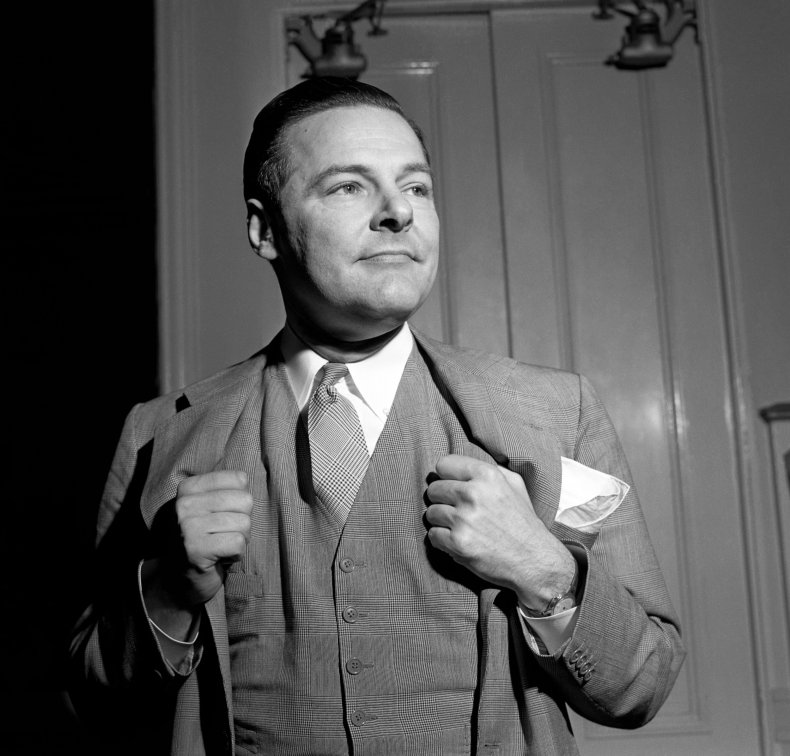 During the 1930s, Lodge embarked on an acting career, most notably starring as Marlene Dietrich's lover in The Scarlet Empress and Shirley Temple's father in The Little Colonel.
However, being a member of four prominent political families and the descendant of at least seven US senators meant that a life of politics was on the cards for him.
Lodge served in Congress for Connecticut's 4th congressional district from 1947 until 1951, and was then elected Governor of Connecticut.
He won the Republic nomination running for Senate in 1964, but lost out to the incumbent senator.
Jesse Ventura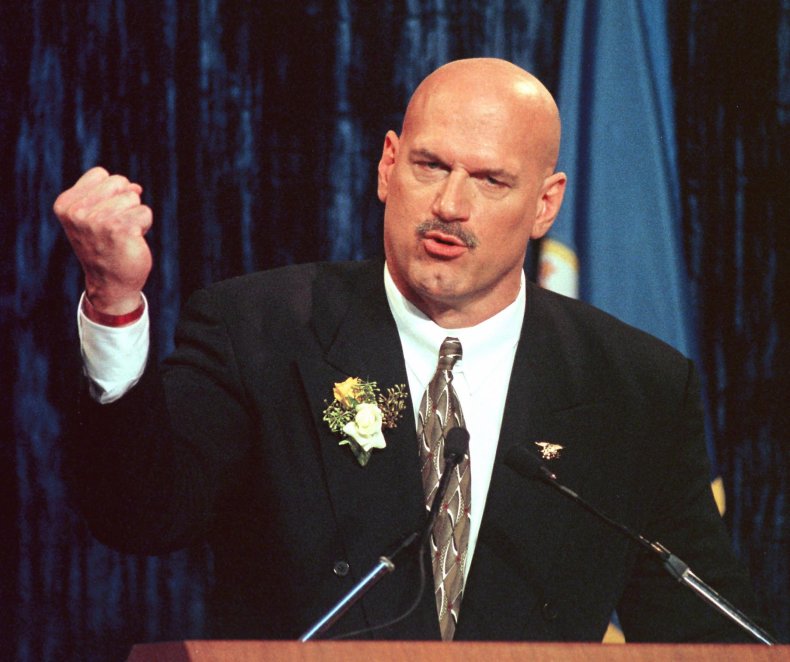 Jesse "The Body" Ventura was inducted into the WWE Hall of Fame class of 2004 thanks to his successful career as a professional wrestler and commentator, and also carved out an acting career on the side, starring in films including Predator, The Running Man and Batman & Robin.
In 1991, Ventura was elected mayor of Brooklyn Park, Minnesota, and in 1998, he caused a major upset when he, as the candidate for the Reform party, beat the Republican and Democrat nominees in the Minnesota gubernatorial election.
Now a member of the Green Party, Ventura toyed the idea with running for president in 2020, so it is far from the end of his political career.