With all the multi-hyphenates in Hollywood, it's no longer surprising to see a movie star doubling up as an executive producer, a writer or even a director on the same title.
But some stars aren't content with just one billing in the acting credits.
From playing twins to whole families, some stars really prove they're workaholics by taking on multiple roles in the same project. Here are 20 stars who had us seeing double (or triple, or quadruple...)
Eddie Murphy
The Nutty Professor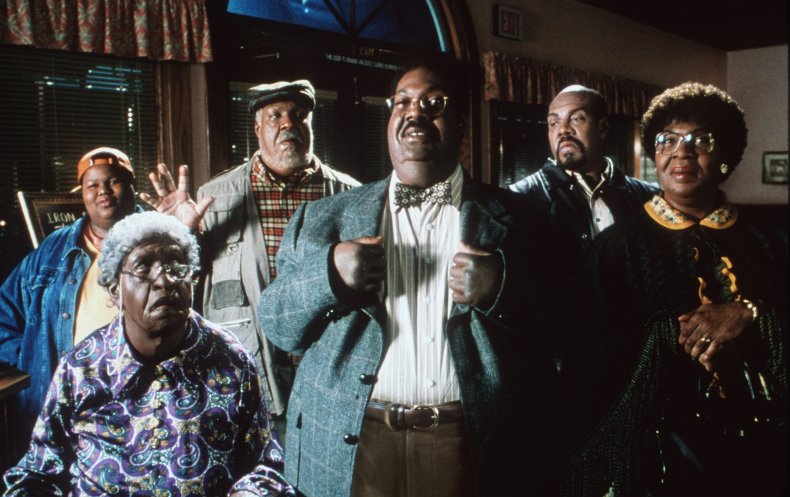 In the 1996 remake of The Nutty Professor, Eddie Murphy plays not one, not two, but seven characters in the film, including the main character Sherman Klump, his alter ego Buddy Love, and Sherman's entire family.
Playing the two main roles plus Papa Cletus Klump, Mama Anna Klump, Grandma Ida Mae Jenson, Ernie Klump Sr. and Lance Perkins gained Murphy positive reviews from the critics, while the makeup used to transform him into seven different characters was widely praised. He also reprised the roles for the sequel.
... and Coming To America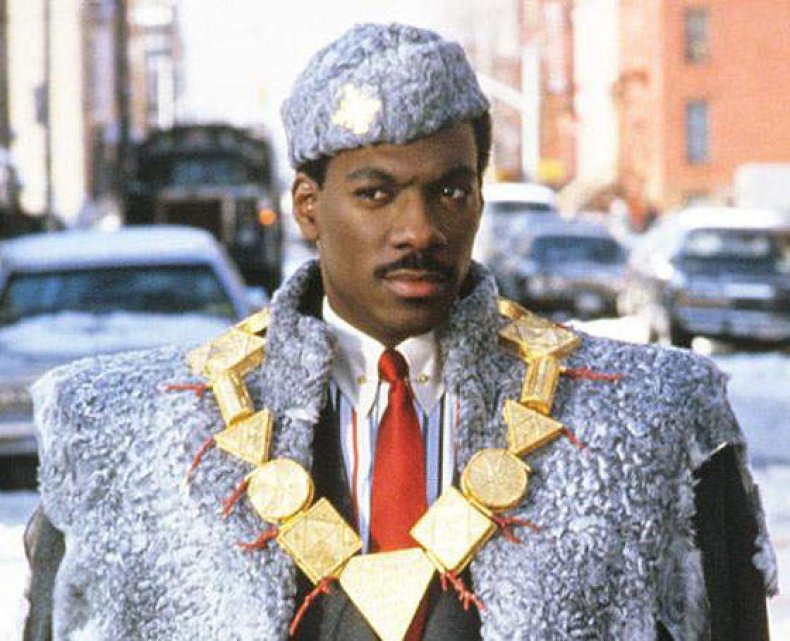 This wasn't Eddie Murphy's first time playing dual roles, though.
In Coming To America, Murphy played Prince Akeem Joffe, Randy Watson of Sexual Chocolate, Saul, the Jewish barbershop customer, and Clarence, the owner of the barber shop.
He reprised the same four roles in this year's sequel, Coming 2 America.
Peter Sellers
Dr Strangelove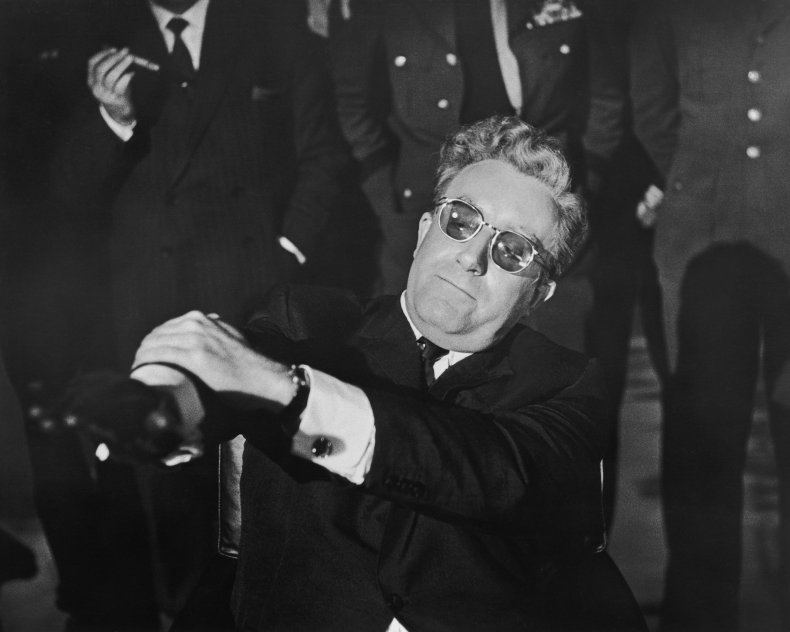 Considered one of the funniest films ever made, Dr Strangelove or How I Learned to Stop Worrying and Love the Bomb saw Peter Sellers playing three iconic characters: group captain Lionel Mandrake, President Merkin Muffley, and the titular nuclear war expert Dr. Strangelove.
Columbia Pictures had only agreed to finance the movie if Sellers played at least four roles, with director Stanley Kubrick agreeing to the demand.
However, Sellers pleaded to drop the fourth role, and the role of Air Force Major T. J. "King" Kong was played by Slim Pickens.
Mike Myers
Austin Powers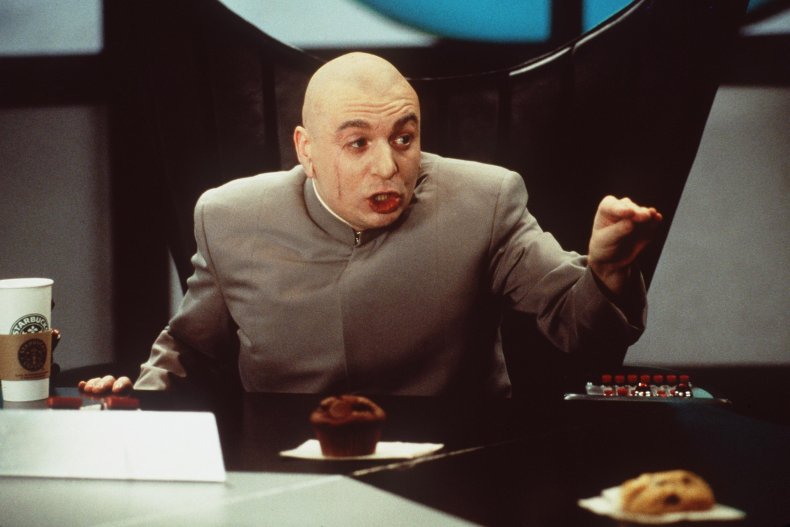 Mike Myers played not only the titular British spy in the Austin Powers franchise, but donned a bald cap to play his nemesis, Dr Evil.
However, by the third film, Austin Powers: Goldmember, Myers had also taken on the roles of Fat Bastard and Dutch supervillain Goldmember.
Michael Palin
Monty Python and the Holy Grail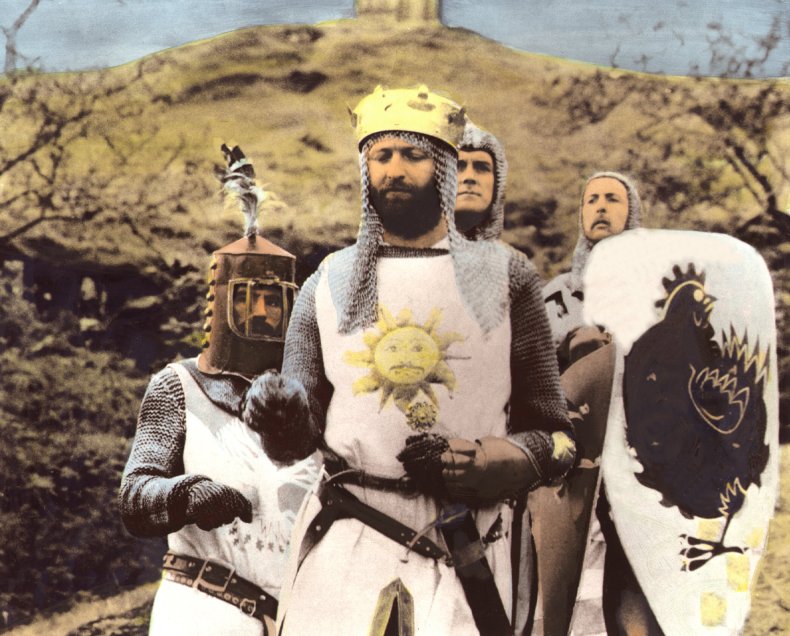 The whole Monty Python gang played multiple roles in their movies, but perhaps Michael Palin was the one to take on the biggest workload in this classic comedy.
As well as the main role of Sir Galahad the Pure, Palin also played First Swallow-Savvy Guard, Dennis, Peasant 2, Right Head, King of Swamp Castle, Brother Maynard's Brother and Leader of The Knights Who Say Ni!, as well as voicing the narrator.
Dick Van Dyke
Mary Poppins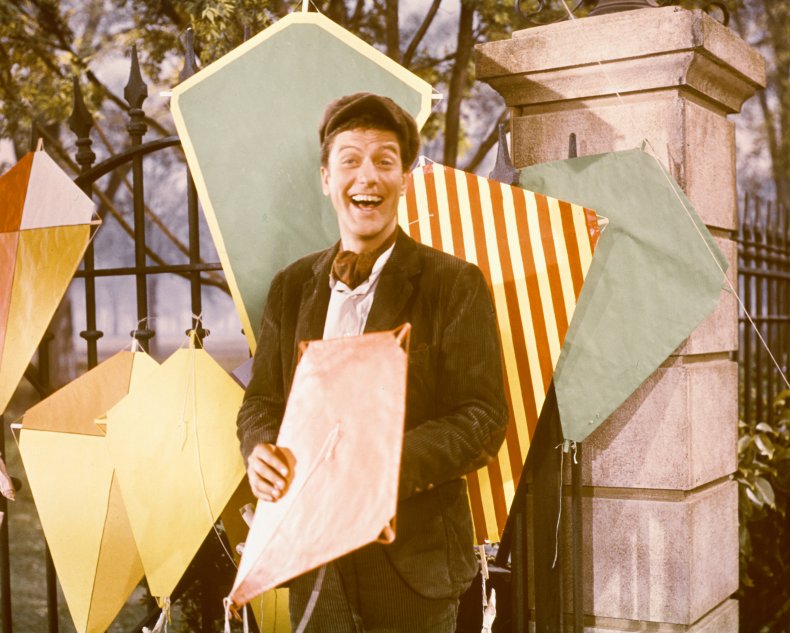 Perhaps you didn't notice when you first watched Mary Poppins as a child, but Dick Van Dyke doesn't only play Bert, the chimney sweep with a dodgy Cockney accent.
He also plays Mr. Dawes Sr., the old director of the bank where Mr. Banks works.
The film jokes about the cameo in the credits, as "Navckid Keyd" is first credited as playing the role, before the anagram unscrambles to reveal Van Dyke's name.
Ralph Fiennes
Sunshine
The 1999 film Sunshine tells a Hungarian-Jewish family's story through five generations, from the creation of the Austro-Hungarian Empire through to the period after the 1956 Revolution.
Ralph Fiennes plays the three male protagonists in three generations - Ignatz Sonnenschein (Sors), Adam Sors and Ivan Sors.
"There was differences in facial hair and haircut I think, but I thought no...if the storytelling and filmmaking is clear enough, the audience will know," Fiennes told GQ in April 2019. "It didn't seem at all the sort of film where the actor completely changes. You're meant to know it's me, you're meant to understand that it's the same family. The fact that I'm playing all three was the linking element."
Vanessa Hudgens
The Princess Switch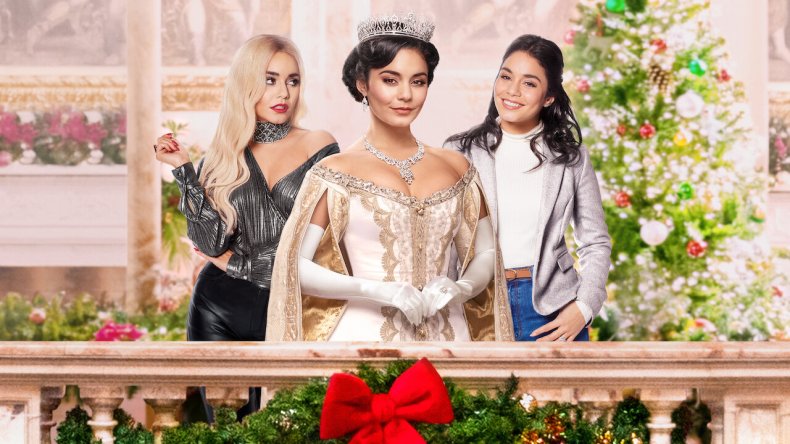 One of the latest additions to Netflix's festive fare catalogue, The Princess Switch franchise sees Vanessa Hudgens play the dual roles of American baker Stacy De Novo and Lady Margaret Delacourt, Duchess of Montenaro, who discover they are identical after bumping into each other in the fictional country of Belgravia.
By the 2020 sequel, Switched Again, Hudgens had taken on a third role - Margaret's evil cousin, Lady Fiona.
A third film is on its way, but Hudgens isn't taking on a fourth character.
She told The Wrap in November 2019: "No, no, that's just too outrageous. We're already at max outrageous here with three characters, we're just going to keep it at that."
Michael J Fox
Back To The Future Part II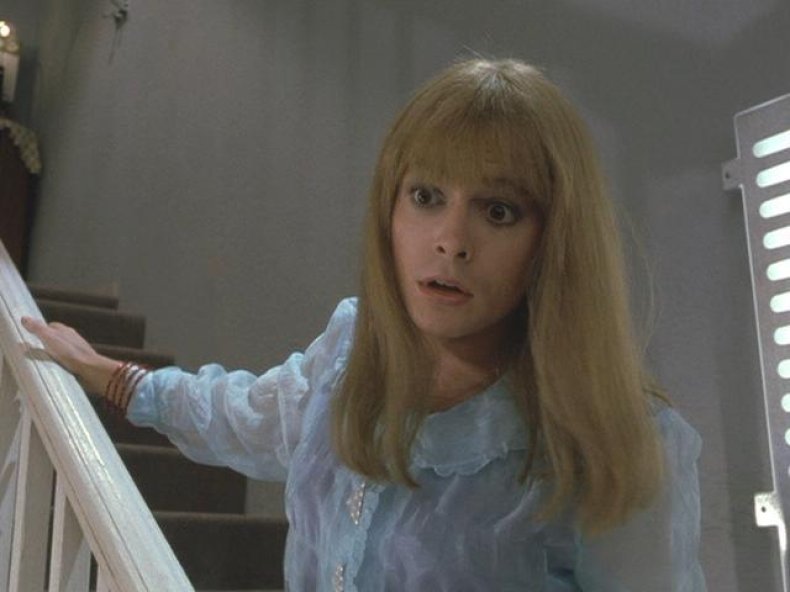 Not content with playing the iconic Marty McFly, Michael J Fox also played his future son and daughter, Marty Jr. and Marlene, in the Back To The Future sequel.
The three characters interacted in the same scene in a complex sequence made possible by new digital compositing technology.
Tom Hanks
Cloud Atlas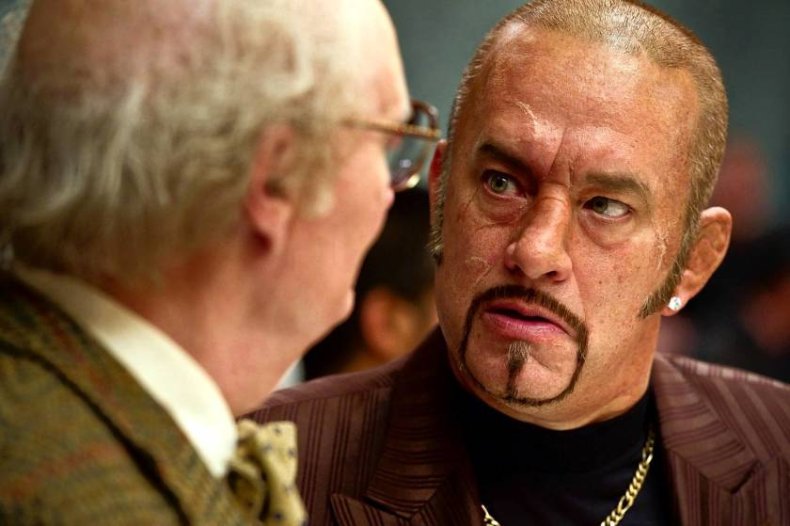 Cloud Atlas was notable in that pretty much the entire cast played multiple roles across six different eras: Pacific Islands in 1849, Cambridge / Edinburgh in 1936, San Francisco in 1973, London in 2012, Neo Seoul in 2144, and Big Island in 2321.
Tom Hanks played the main character Zachary in the final era, as well as Dr Henry Goose, Hotel Manager, Isaac Sachs, Dermot Hoggins, and Cavendish Lookalike Actor in the other eras.
Halle Berry, Jim Sturgess, Ben Whishaw, Hugh Grant, Jim Broadbent, Doona Bae, Susan Sarandon, Hugo Weaving, Keith David, James D'Arcy, Zhou Xun, David Gyasi and Robert Fyfe all played at least three roles in the film, which is one of the most expensive independent movies ever made.
Alec Guinness
Kind Hearts and Coronets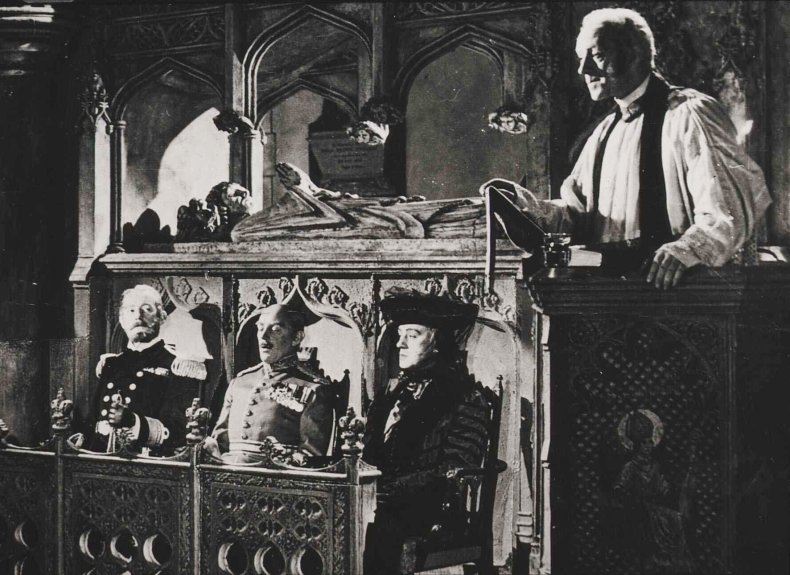 This critically acclaimed comedy sees Alec Guinness playing a whopping nine characters—Ethelred, 8th Duke of Chalfont; Ethelred's four younger brothers, The Reverend Lord Henry, General Lord Rufus, Admiral Lord Horatio and Lord Ascoyne, Banker; Lady Agatha D'Ascoyne, Ethelred's sister; Ethelred's nephews, Young Ascoyne and Young Henry, and the seventh duke, Ethelred's father—in flashback sequences.
Guinness had initially been offered four parts, but said: "I read [the screenplay] on a beach in France, collapsed with laughter on the first page, and didn't even bother to get to the end of the script. I went straight back to the hotel and sent a telegram saying, 'Why four parts? Why not eight!?'"
It seems even eight was too few.
Armie Hammer
The Social Network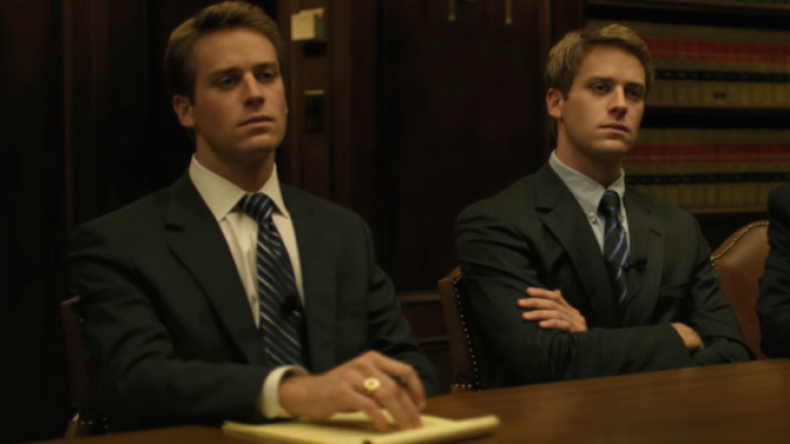 Armie Hammer doubled up in The Social Network playing twins Cameron and Tyler Winklevoss, and delivers one of the film's best lines: "I'm six foot five, 220 pounds, and there's two of me."
Hammer acted alongside body double Josh Pence in his scenes as the twins, and his face was then digitally grafted onto Pence's body, while other scenes used split-screen technology.
Hammer told Vulture in October 2010: "It's very fair to say that [David] Fincher likes to push himself and likes to push technology. He likes to be the flagship, I think, and he's paved his way in this industry by being a peerless visual director who's willing to do things like replace people's heads in movies. I mean, I think that's the reason he does all those commercials, still; he can do all that R&D and test stuff that he can break out later for movies. He's really one of the most technologically minded guys I've ever seen."
Lily Tomlin
The Incredible Shrinking Woman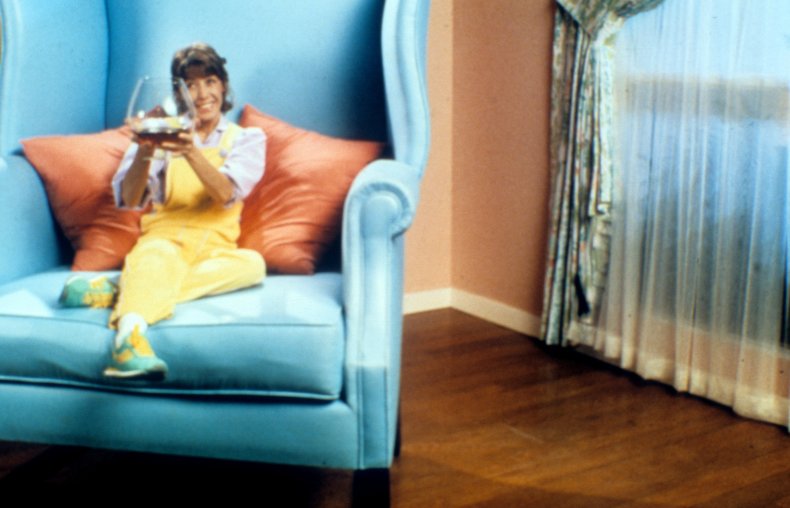 In this parody of the 1957 sci-fi film The Incredible Shrinking Man, Lily Tomlin pulled quadruple duty, playing four characters.
She played Pat Kramer, the titular shrinking woman, her neighbour Judith Beasley, and Tomlin's Laugh-In characters Ernestine, a telephone operator, and Edith Ann, a little girl.
Edith Ann is only seen in the TV version of the comedy, although her deleted scene was also included on the Blu-Ray collectors' edition.
Paul Dano
There Will Be Blood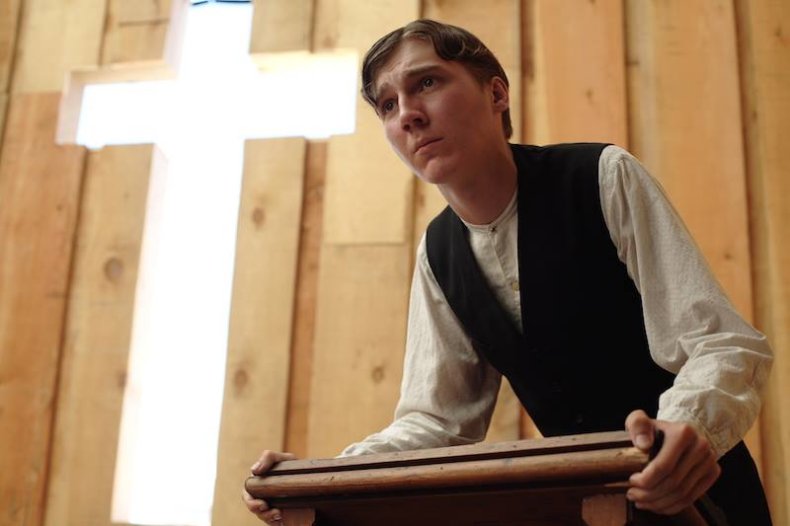 In There Will Be Blood, Paul Dano plays both twins Eli and Paul Sunday, but he had initially only been cast in the smaller role of Paul.
Kel O'Neill had been cast as Eli, but left the project just a couple of weeks on. It was reported that he just wasn't the right fit, but a Daniel Day-Lewis profile in The New York Times Magazine suggested that O'Neill was "intimidated" by the actor, and left due to the pressure.
O'Neill acknowledged that he was removed from the shooting schedule and fired, but denied it had anything to do with his co-star, telling Vulture: "It wasn't drinks every night with Daniel on set, but there's a fundamental decency to the way he comports himself in those environments that gets lost in the shuffle of these rumours.
"After we did our first scene, he came over, shook my hand and said — sort of in character and sort of not — 'Welcome.' And that sets a tone where that person isn't your enemy. I would be cautious now, especially when he's not going to do this anymore, about making him so mythical that there's no acknowledgement of the human being there."
Warwick Davis
Harry Potter and the Deathly Hallows Part II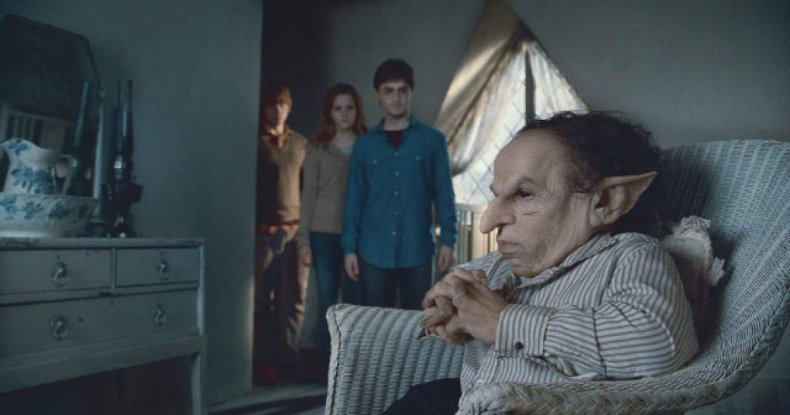 Many British actors have starred in the Harry Potter franchise, but only Warwick Davis has the distinction of playing two speaking roles.
Throughout the series, Davis played both Professor Filius Flitwick and Griphook, a goblin who works at Gringotts.
He played both roles in the final movie, and also played a bank teller in the first film, The Philosopher's Stone.
Hank Azaria
Night At The Museum: Battle of the Smithsonian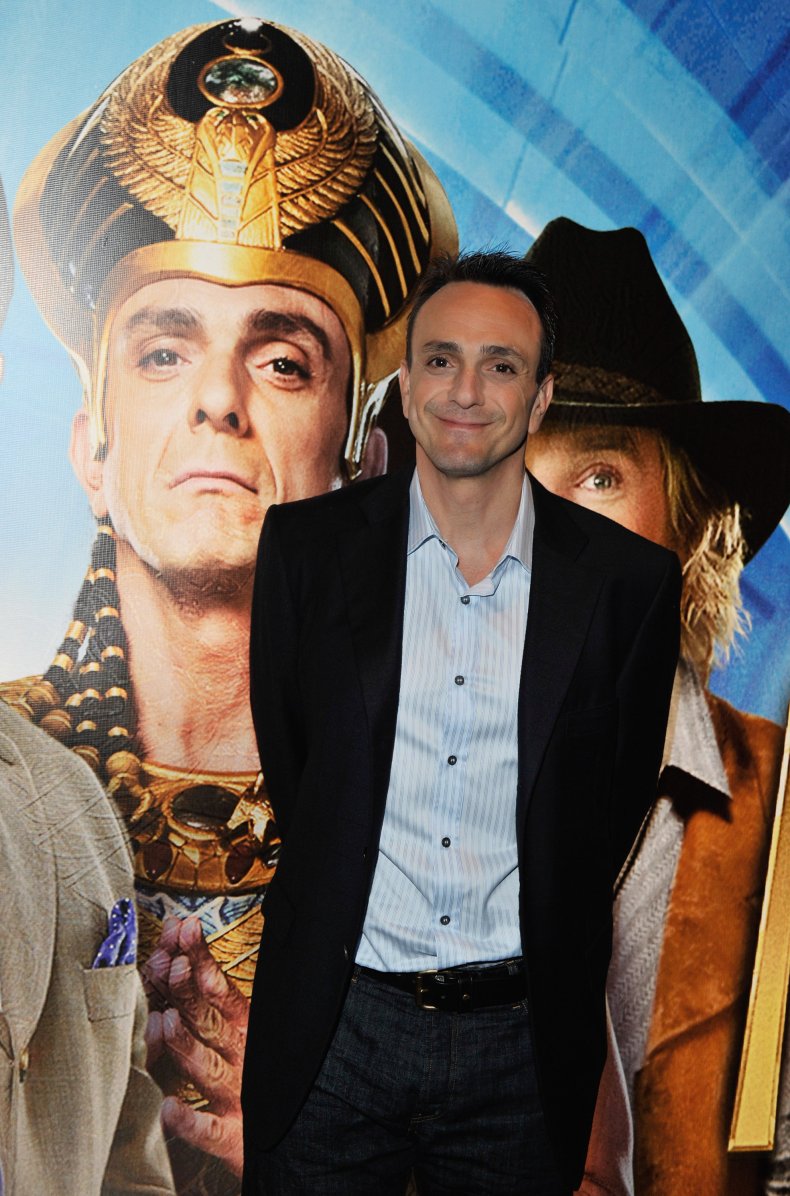 Hank Azaria plays three exhibits in the second film in the Night At The Museum franchise.
As well as playing Kahmunrah, a villainous pharaoh, Azaria voices The Thinker, a famous artwork, and a statue of Abraham Lincoln.
Amy Adams also pulls double duty in the film, playing both Tess and Amelia Earhart.
Hugh Jackman and Christian Bale
The Prestige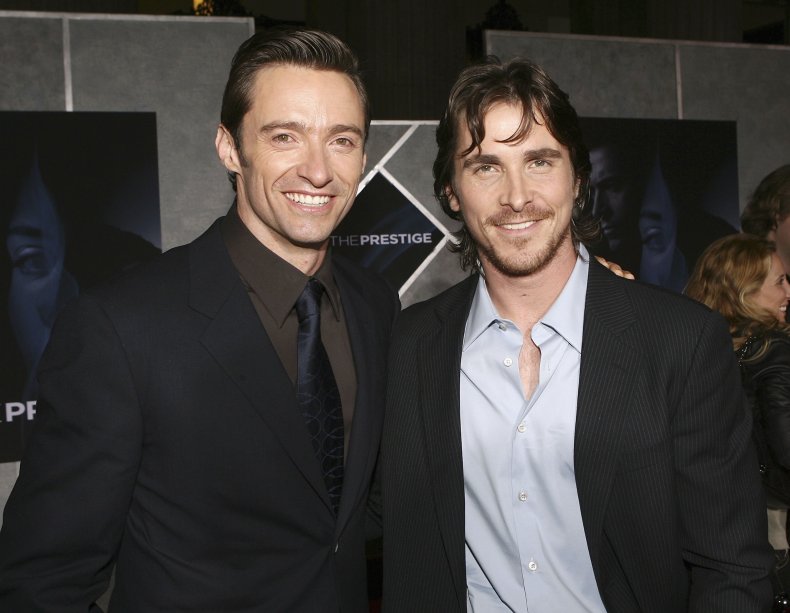 The Prestige's two leading men both played two roles, which must have been rather confusing on set.
Hugh Jackman played Robert "The Great Danton" Angier and magician Lord Caldlow, while Christian Bale played both Alfred "The Professor" Borden and working class magician Fallon.
The multiple roles are very important, as they are the basis of Christopher Nolan's mind-bending ending for the critically acclaimed film.
Meg Ryan
Joe vs The Volcano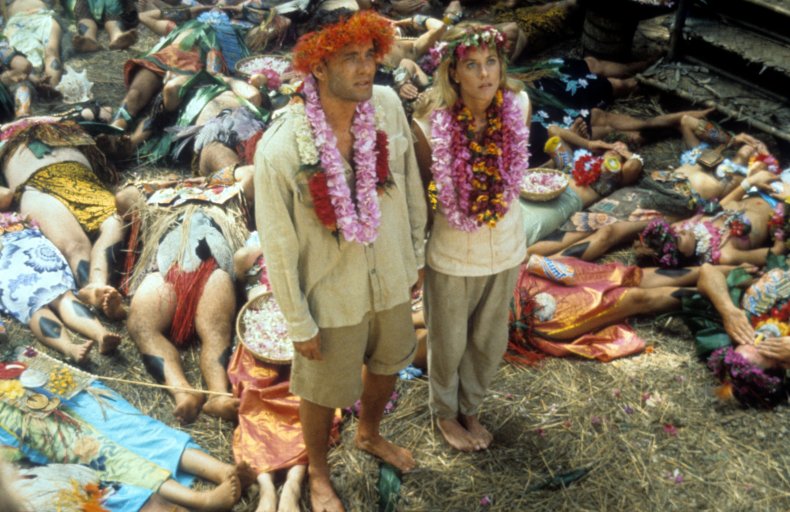 Kickstarting a string of 1990s rom-coms with Tom Hanks and Meg Ryan in the leads, Joe vs The Volcano actually saw Ryan playing three roles.
Using a trio of wigs to differentiate between them, Ryan plays DeDe, Hanks' character Joe's shy co-worker (brunette wig), and feuding half-sisters Angelica (auburn) and Patricia (Ryan's natural blonde hair).
Deborah Kerr
The Life and Death of Colonel Blimp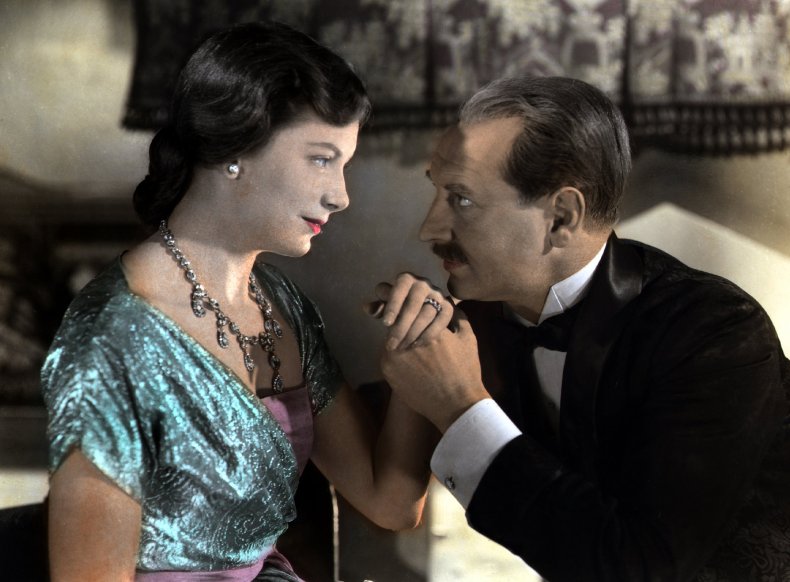 In this wartime comedy, Deborah Kerr played three roles throughout the Boer War, World War I and World War II: Edith Hunter, Barbara Wynne, and Angela "Johnny" Cannon.
Kerr was just 21 when she was given the three roles, after Wendy Hiller pulled out of the film due to being pregnant.
Jason Isaacs
Peter Pan
It is a stage tradition that in productions of Peter Pan, the same actor plays the fearsome Captain Hook and Mr Darling, the father of Wendy, Michael and John.
So in 2003's big screen adaptation, Jason Isaacs took on the dual roles.
However, Isaacs said it was more than tradition, telling USA Today in December 2003: "It's much more symbolic than that. Wendy goes to a place where she's working out what she wants to do about growing up. ... When little kids imagine growing up and having a family, they look at their dad.
"It's a little creepy, but it's meant to be creepy. There is someone who represents all the worst things and best things about growing up. Hook is this kind of animal character who she's strangely attracted to, but also repelled by — and he looks a lot like her dad!"
Tom Hardy
Legend
In this 2015's biographical drama, Tom Hardy played both Reggie and Ronnie Kray, the identical twins that terrorised London's East End in the 1950s and 1960s.
Various technologies and filming techniques, including a digital face graft onto a stunt double, were used to allow Hardy to play both twins, with the actor even getting into a fist fight with himself.