Actress Dragged for Roe v. Wade Tweet About 'White Supremacist Lawmakers'
The internet has dragged actress Amanda Duarte for comments she made about "white supremacist lawmakers" following the news that the Supreme Court may be ready to overturn Roe v. Wade–"the 1973 landmark ruling that guarantees abortion rights."
The news arrived in the form of an "unprecedented," 98-page Supreme Court draft opinion leak on Monday, which states that "Roe was egregiously wrong from the start." If Roe is overturned, abortion would become "instantly" illegal in 13 states, though as many as 26 states are expected to ban the procedure.
Thousands took to social media to express their outrage with the draft, including Duarte, who, in a since-deleted tweet, said: "I do wonder how these white supremacist lawmakers would feel if their little white daughters were raped and impregnated by [B]lack men."
It's not clear how many engagements the tweet received before it, along with Duarte's entire account, was deleted. However, hundreds online have shared screenshots of the tweet, calling it "racist" and "vile."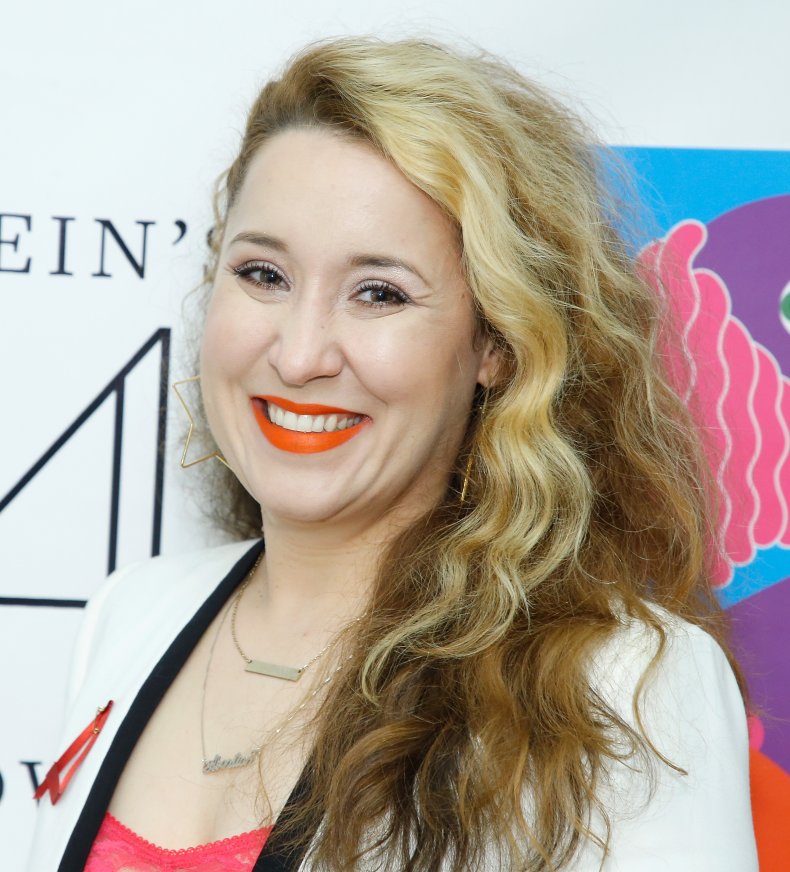 "Amazing how a liberal white woman can point fingers at white supremacy while practicing white supremacy," tweeted Frederick Joseph.
"This is nasty," said Barrington Martin II.
"According to Amanda Duarte, abortions should be available to white women in case of rape by a [B]lack man. White liberal racism," commented Sherlock M.
Posting under the name Buffy Summers, one Twitter user said: "I'm not retweeting that Amanda Duarte tweet because it's disgusting but d**n—she really exemplified the brand of white liberal woman racism."
Pretty Chill Braj tweeted: "lmao. This lady took a big ole sip of wine before posting this thinking she was doing social justice."
Hnoss added: "Jesus Christ, this is absolutely vile."
In response to the outrage, Duarte issued an apology on Tuesday before deleting her account.
"I said something insanely awful and stupid on Twitter last night. The intent does not matter so I will not attempt to defend or explain it. It was racist and has had racist impact. I am terribly sorry to anyone and everyone who read it, and who were hurt by it," she tweeted.
On Wednesday, she added: "I deleted my account briefly because I wasn't sure of the right thing to do, and I knew that it wasn't and isn't to try to answer for what I said.
"I know a lot of people are angry and looking to tell me why, so I'm reactivating it because I think that is important," she continued. "Please know that I am deeply, deeply sorry, and if there is anything I can do to repair the damage of this, please do let me know. Thank you."
Duarte deactivated her account again shortly after Wednesday's comments. As of the writing of this article, the account has not been reactivated.