Actress Julianna Margulies: Gun Violence Is a Women's Issue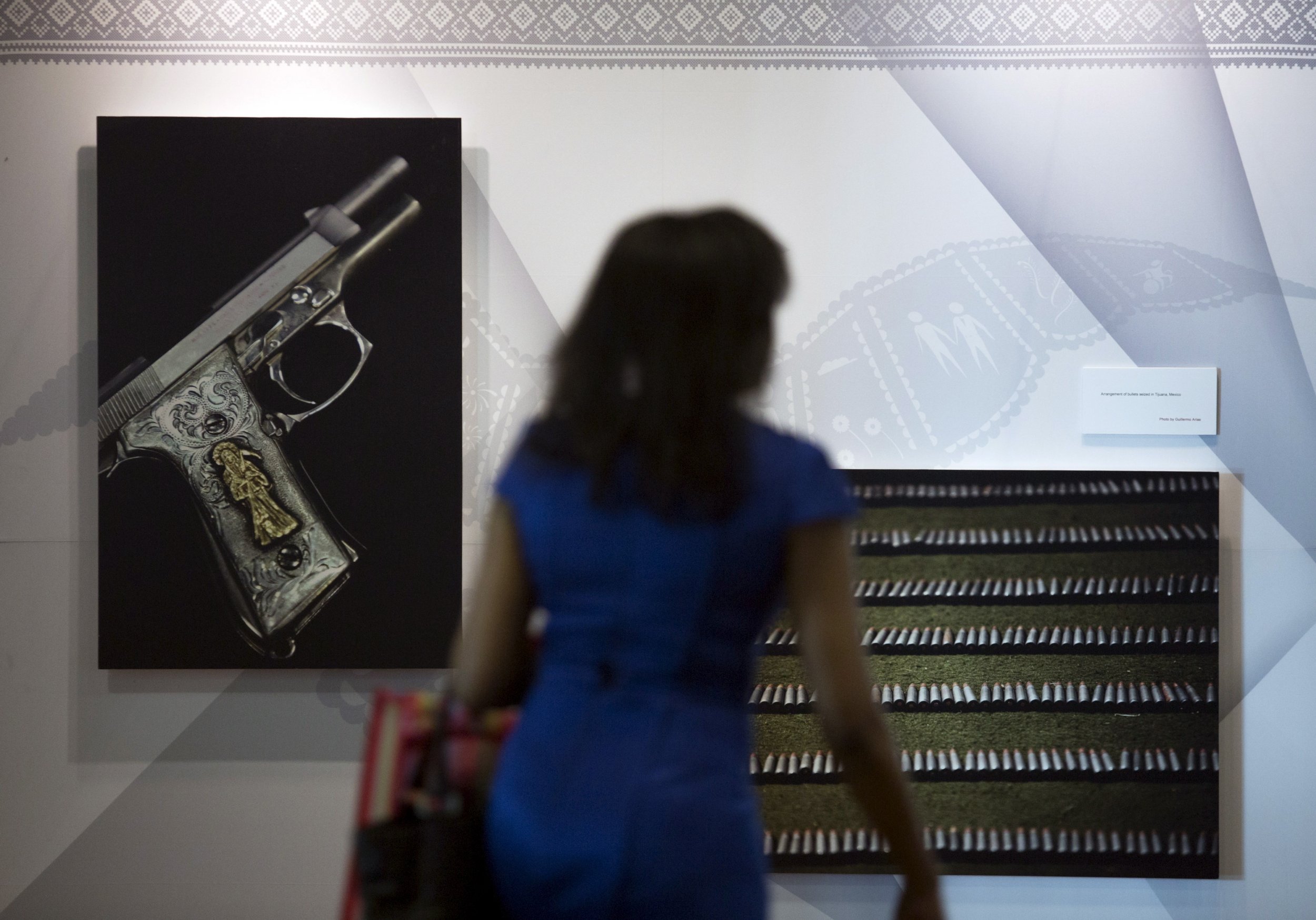 Let's talk about guns. Because the fact is, gun violence is a women's issue.
Whether we're sitting in, speaking out or donning our finest red sweaters, we're helping amplify important messages today. This global protest today, on International Women's Day, is our way of demanding and fighting for a more just and equal world for women.
Nearly 20 people, almost all of them women, are physically abused every minute in America. That number should light a fire under all of us and shine a light on the work this nation still has ahead of it to ensure we're doing all we can to protect victims of domestic violence.
But it's not enough to stop there. When domestic abusers have access to guns, the violence turns deadly.
In fact, a victim of domestic violence is five times more likely to be killed by an abuser when there is a gun in the home—regardless of who it belongs to. Man or woman, a gun bought for protection is more likely to injure or kill someone in that very home.
We can't afford to talk about domestic violence without talking about guns. We owe it to the women protesting and striking and wearing red beside us to talk about guns and demand solutions to gun violence. That means, first and foremost, keeping guns out of the hands of domestic abusers, and we know Brady background checks are the best way to do that. In fact, states with expanded background checks for all handgun sales have seen a 46 percent drop in women shot and killed by a partner.
If you're wearing red today, or you're staying home or speaking out, I'm going to assume a few things about you: that you believe in a woman's right to make her own health care decisions, her right to equal pay and her right to be treated with respect. And her right to safety—her right not to get shot.
Fifty women are shot and killed by their intimate partners on a monthly basis, so we can't stop speaking out tomorrow. It's got to be a 24/7 gig, and the march must continue. We have to hold lawmakers accountable to keep guns out of the hands of domestic abusers and all dangerous people. A truly great America is one where every woman and little girl not only knows no achievement is off limits, but has the opportunity to live to realize those dreams.
Julianna Margulies is an American actress and producer.
Actress Julianna Margulies: Gun Violence Is a Women's Issue | Opinion