AEW's Adam 'Hangman' Page Gives 'Animal Crossing: New Horizons' Tips While Isolated
Fans of All Elite Wrestling may be wondering where Adam "Hangman" Page has been in recent weeks. Well, he's been playing Animal Crossing: New Horizons like everyone else.
Animal Crossing: New Horizons has taken the gaming world by storm, giving players from around the world a chill experience while they are isolated and quarantined and one half of the AEW Tag Team Champions is doing the same.
On his various social media accounts, Page has continued to ask fans to stay at home when possible during the coronavirus pandemic. And on Tuesday, he let his followers know one of the ways he's passing the time is by playing the new Animal Crossing game.
Page is also giving some tips on how to better your Animal Crossing: New Horizons experience in the most "Hangman" way possible. Check it out below.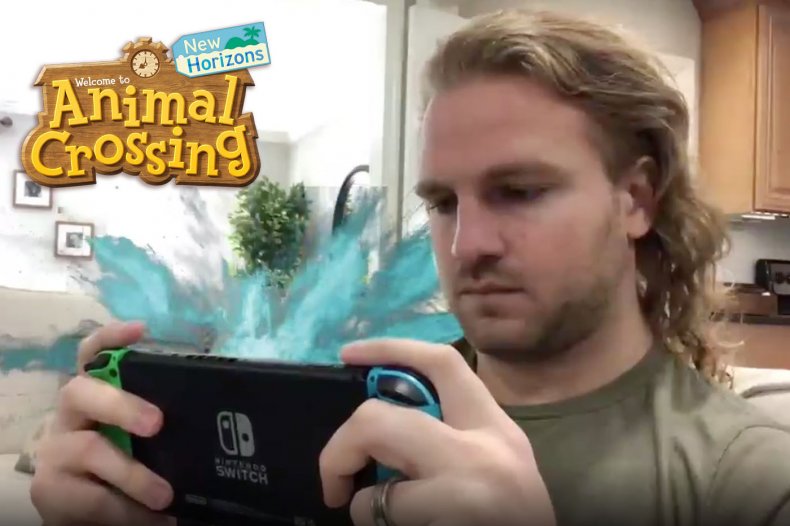 So what about those New Horizons tips? Well, Page has three tips to share starting with digging up shiny spots on the ground.
Page says that digging it up with your shovel will give you 1000 "balls" before he's corrected-- it's actually bells. If you bury them in the same spot, the tree that grows there will give you 3000 bells.
Second, Page says that flowers in New Horizons are finicky. Players have to press the correct button when trying to move them or they can be ruined. Page says that pressing the X button, specifically, will pluck flowers.
And the third tip, and to Page the most important he discovered while playing Animal Crossing, is earning extra "Nook Bucks" by checking in at the bus stop every day. Consecutive days give more money to pay off your "student loans."
There isn't a bus stop in New Horizons, but checking in on the Nook Stop inside Resident Services will give players extra Nook Miles to purchase various goods.
While those are some helpful advice, Page's best tip is to "sit your ass down and stay the hell home."
All Elite Wrestling continues to air episodes of its weekly show, Dynamite on TNT. But unlike the WWE, AEW has reportedly filmed episodes in bulk through May to allow its performers to be home.
Animal Crossing: New Horizons is available now for Nintendo Switch. All Elite Wrestling: Dynamite airs every Wednesday at 8 p.m. EDT on TNT.
What do you think of Page's New Horizons tips? What other games do you think he's playing while in isolation? Let us know in the comments section.