What Happened to Adea Shabani? Everything We Know About the Victim in 'To Live and Die in L.A.'
Everything we know about the 25-year-old victim at the center of 'To Live and Die in L.A.'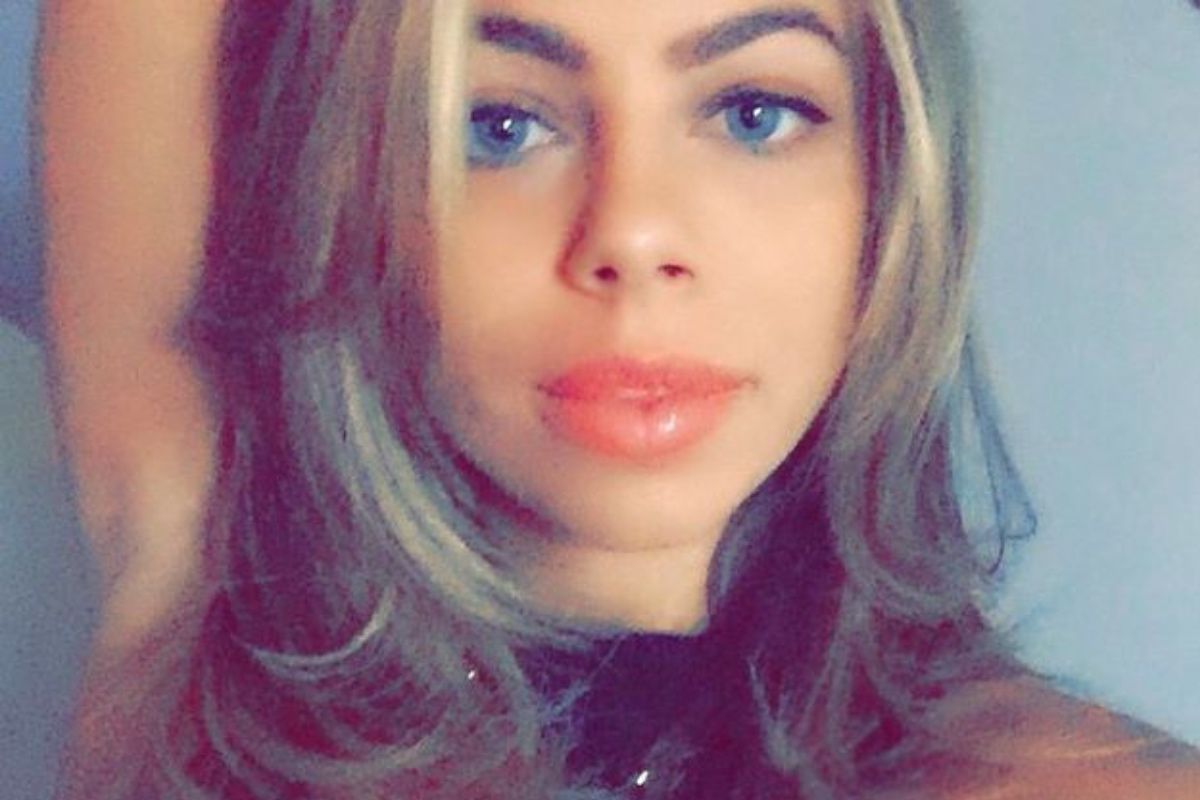 Adea Shabani moved to Hollywood with hopes of becoming a star. Originally from Macedonia, she enrolled in acting classes and even landed a part in the independent short All or Nothing. On February 23, 2018, Shabani walked out of her Hollywood apartment with two suitcases and was never seen alive again.
Now the fate of this 25-year-old actress is the subject of To Live and Die in L.A, a new 12-part podcast from Tenderfoot TV.
A month after her last appearance, Shabani's body was discovered in a remote wildlife area hundreds of miles away from her home. Almost immediately, police fingered Christopher Spotz, Shabani's 33-year-old boyfriend. But there were still many unanswered questions.
Here is what we know about Adea Shabani's murder so far.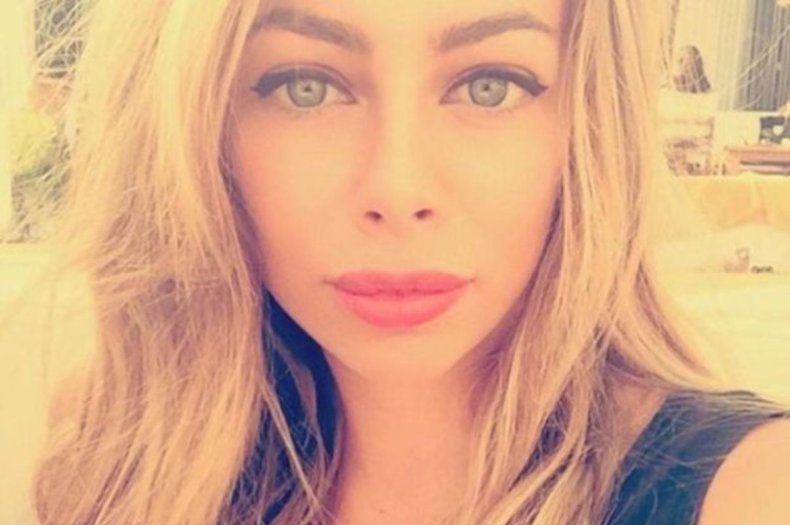 Who was Adea Shabani?
Adea Shabani attended an international school in Skopje, the capital of Macedonia, before moving to France and studying business administration at the American University of Paris. By the time she graduated in 2014, Shabani had already made at least one trip to the U.S.; a 2012 photo shows her posing with Kanye West in a Las Vegas nightclub. After a stint working in a jewelry store in Dubai, Shabani decided to move to L.A. and pursue her childhood dream of acting.
Slender, with a 5' 5" frame, blond hair and blue eyes, Shabani looked every bit the starlet. A hazy, sunlit Facebook profile picture from 2016 included a quote from actor Michael Gambon: "Like a heartbeat. Something inside me. Some dream. I think it's being a dreamer as a child. Dreamy kids become actors don't they?" That same year, Shabani posed next to a giant print of a skyline, emblazoned with the words: "I'm going to be a very different kind of star."
People who knew Shabani remember her as a lively, engaging woman with a warm presence. "It's just very haunting and sad because she just had great energy," neighbor Krysi Newman told CBS. "She was delightful. I would see her in the elevator, in the laundry room. She gave me good laundry tips and she was just a delightful spunky gal."
Shabani listened to Drake and Beyonce. Her apartment was decorated with fresh flowers and pictures of Leonardo diCaprio and other movie idols. From the outside, she appeared to be a happy young woman enjoying her life and chasing the Hollywood dream.
At the time of her disappearance, Shabani was studying at the renowned Stella Adler Studio of Acting. "She was very serious about her career," friend Christian Name told Dateline. "And I know she wanted to finish school to be well prepared." Name described Shabani as "very funny and a great friend," who was both "energetic" and "empathic."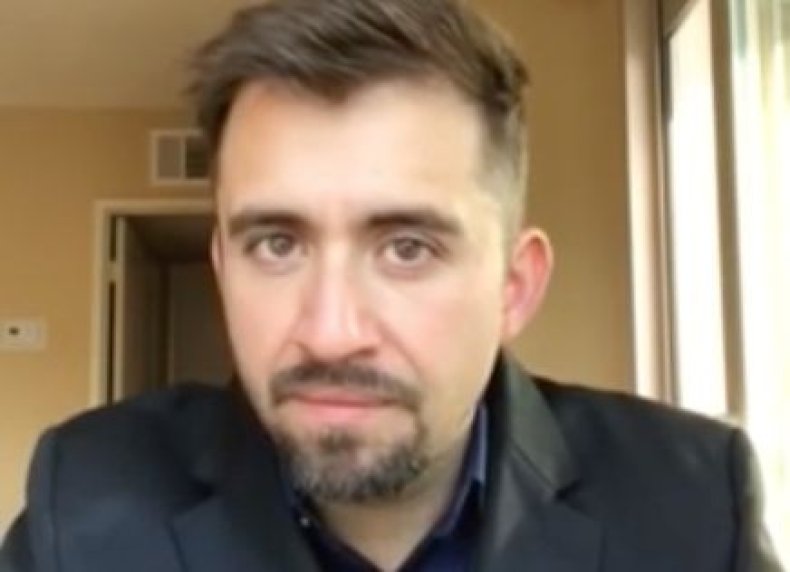 Who was Chris Spotz?
Chris Spotz, Shabani's on-again-off-again boyfriend, grew up in Colorado. Chris studied psychology at the University of Northern Colorado, graduating in 2009 before eventually moving to L.A. The 33-year-old was also an aspiring actor, and attended Stella Adler alongside Shabani. But he kept their relationship secret from classmates and teachers.
Spotz's acting resume was brief—IMDb lists four shorts and one documentary between 2014 and 2018. At 5' 9," Sportz was on the shorter side, but he had an athletic build and, according to IMDb, enjoyed martial arts, yoga and volleyball.
The couple's relationship was not straightforward: Spotz was apparently still engaged to another woman, identified online as Mary Elmalak, when he was with Shabani. He and Elmalak apparently had been dating for years and while Shabani knew about this relationship, it's not clear how much Elmalak knew about Shabani.
What happened the day Adea Shabani disappeared?
On Friday, February 23, 2018, Shabani left her apartment with Spotz around noon. The pair were caught by security cameras in her building elevator—both were wearing baseball caps and Shabani was carrying two pieces of luggage. She sent her last text about that time, asking a friend where she could buy red candles. That was the last anyone heard from her.
Shabani was an avid texter, so her friends and family soon grew worried. She was reported missing two days after her last communication and the LAPD began an investigation. At first friends hoped she had just gone on a weekend trip. But the following Monday Shabani missed an important acting class. "That was the first class of that semester when they were assigning roles," Jayden Bryant, a private investigator hired by the Shabani family, told Dateline. "Friends had described her as excited... and said she was seeking a large role in that class. Friends—and the school record—indicate she was not a person who missed class. She was very responsible."
Read More: 50 Fascinating True Crime Podcasts You Need To Hear
Classmate Geoffrey Scholl told Dateline the class became anxious when she didn't show up. "Everyone wanted to go looking for her—just do whatever we could."
Police found Shabani's apartment unlocked, which was unusual for her, with signs her laptop had been used the evening of her disappearance, long after Shabani had stopped contacting friends and family. As the last person seen with her, Spotz was immediately a suspect. He admitted to police he had left with Shabani to drive to Northern California, but claimed the pair had an argument and he let Shabani out of the car in Santa Clarita, just 25 miles from her home, and drove away.
That, Spotz insisted, was the last time he saw Adea Shabani.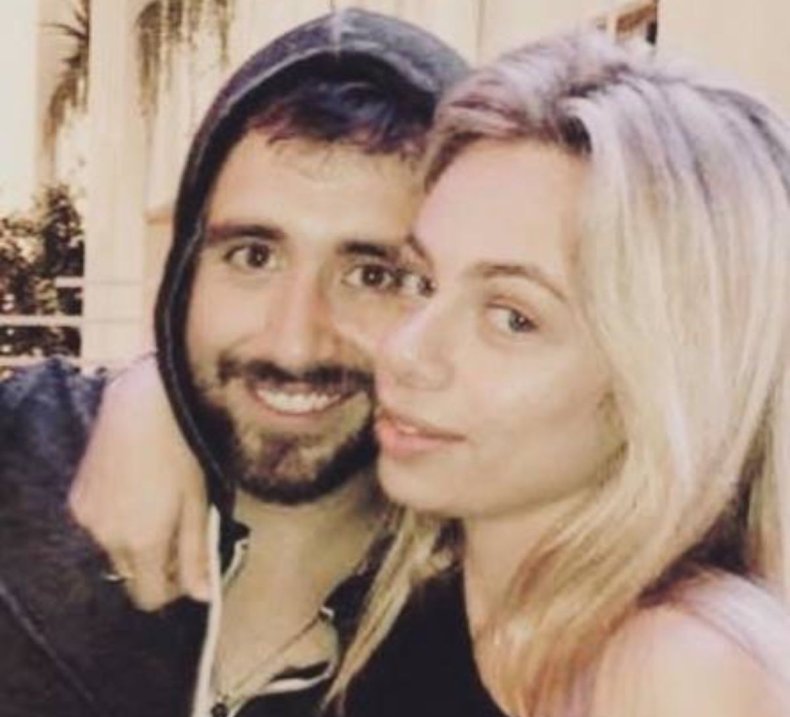 The search intensified—Shabani's mother flew in from Macedonia and the streets of Hollywood were plastered with fliers offering a $25,000 reward for information about her disappearance. Shabani's 26th birthday came and went with no sign of her. On March 10, 2018, dozens of volunteers searched a Northern California woodland, but came up empty handed.
"We are scared, but we are praying," Christian Name told KABC 11 days after Shabani's disappearance. "This is just out of her character. She's a very responsible girl. We are going through a lot. All of us love her." Another friend, Emma Joe, agreed there was cause for concern. "This is not her. Something is going on with her, we don't know where she is. It's just so sad, we're just hoping she's alive."
When authorities were unable to verify Spotz's alibi, they began to suspect he knew more than he was letting on. But Spotz and Elmalak left Los Angeles on March 1 to go to Spotz's family home in Colorado. An alert was put out for Spotz's vehicle, a Toyota Tacoma that it turned out was stolen. It was the same car had used to drive Shabani away on the day she disappeared.
Three weeks later, on March 22, police spotted Spotz's car in San Bernardino, California, sparking a 60-mile car chase. Officers attempted to stop him near Corona, California, but Spotz shot himself in the head before he could be apprehended. Reports indicate another passenger was in the car at the time, although they haven't been officially identified.
Even after this dramatic turn of events, Shabani's disappearance was still being treated as a missing person's case. But the worst was confirmed on March 27, 2018, when a corpse was found in a shallow grave in the foothills of the Sierra Nevada mountains, more than 400 miles from Shabani's home in L.A. Recovering the body was "a slow and laborious process meant to preserve the evidence," said LAPD Capt. William Hayes.
The following day, investigators positively identified the corpse as Shabani, thanks in part to her distinctive tattoos. Nevada County sheriff's Lt. Rob Bringolf said authorities determined she had succumbed to "blunt force trauma to her head," and ruled her death a homicide.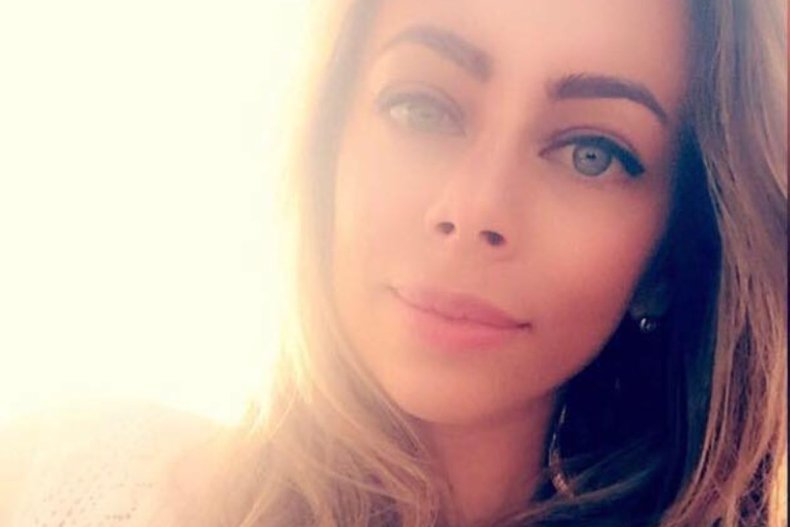 "We are devastated," said Stella Adler executive director John Jack Rodgers, who added that Shabani was "growing immensely" in her craft and "held nothing back."
Heartbroken friends held a candlelit vigil that evening. "She was so open and so kind," one mourner told KTLA. "She opened her heart to just anyone who needed help."
To date, no one has been prosecuted for Adea Shabani's murder.