Adele Reveals Backlash From Weight Loss, Says Some Fans Felt 'Betrayed'
Adele has revealed that a number of her fans were left feeling "very betrayed" after she lost a significant amount of weight in recent years.
The chart-topping singer, 34, has previously opened up about how a commitment to exercise helped her deal with anxiety and also transformed her body.
However, in an interview with BBC Radio 4's Desert Island Discs on Sunday, the "Easy On Me" hitmaker shared that she faced backlash following her transformation.
Speaking with Lauren Laverne, Adele said that she understood the heightened interest in her weight loss journey, given that she had eschewed sharing details of her lifestyle overhaul "like everyone else does."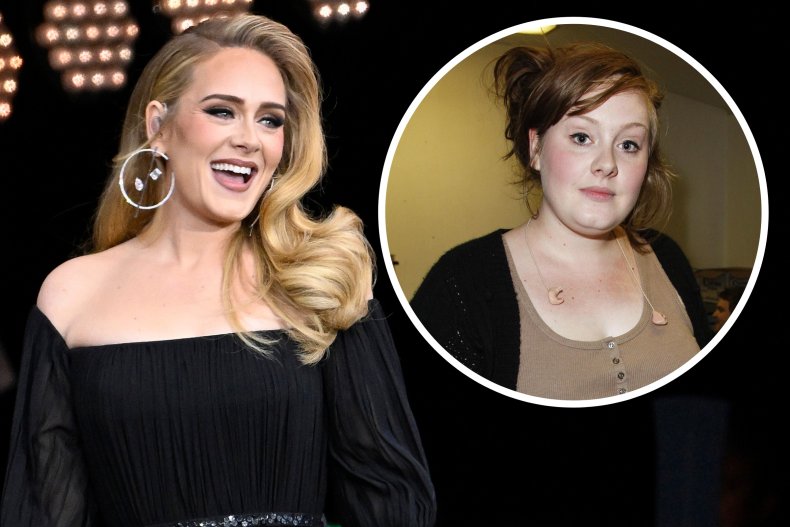 Adele said: "I felt terrible for some people that felt like other people's comments meant that they weren't looking good or that they weren't beautiful.
"Some of the ones I saw were young, they were like 15. And there were some other people who felt very betrayed by me, being like, 'Oh, she's given into the pressure of it.' Which didn't really bother me because you aren't holding my hand at 4am when I'm crying my heart out with anxiety and needing a distraction."
Elsewhere in the interview, Adele—whose full name is Adele Laurie Blue Adkins—opened up about the last-minute cancelation of her Las Vegas residency, which was set to begin in January and is yet to be rescheduled.
Adele said of her fans, who learned of the news one day before her opening show was scheduled to take place: "I was frightened about letting them down and I thought I could pull it together and make it work, and I couldn't.
"I stand by that decision. I don't think any other artist would have done what I did, and I think that is why it was such a massive, massive story. It was like, 'I don't care' and things like that.
"You can't buy me. You can't buy me for nothing. I'm not going to just do a show because I have to or because people are going to be let down or because we are going to lose loads of money. I'm like, 'The show is not good enough.'"
Adele, who said there was much work quietly taking place behind the scenes to pull the production together, added: "Maybe my silence has been deadly. I don't know. But it was horrible and the reaction was brutal. I was a shell of a person for a couple of months."
The London-born singer previously revealed in an interview for Vogue's November 2021 issue how exercise had transformed her life.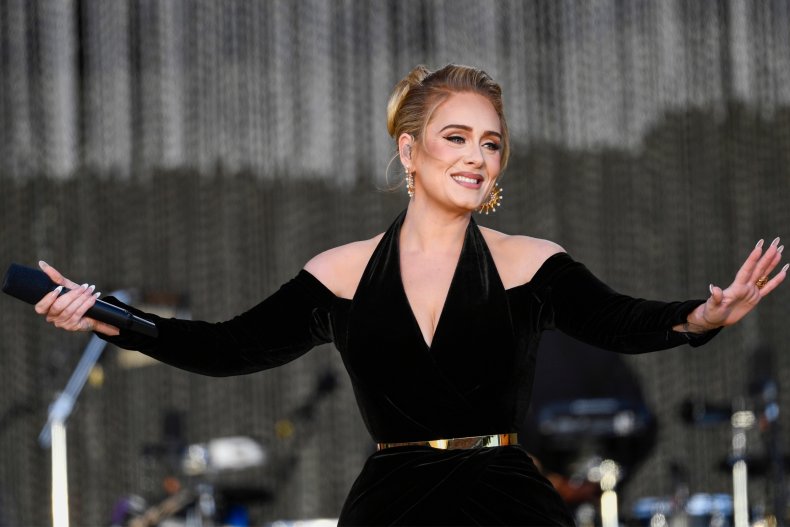 "It was because of my anxiety. Working out, I would just feel better. It was never about losing weight, it was always about becoming strong and giving myself as much time every day without my phone," she explained. "I got quite addicted to it. I work out two or three times a day."
Explaining her workout routine, she said: "So I do my weights in the morning, then I normally hike or I box in the afternoon, and then I go and do my cardio at night. I was basically unemployed when I was doing it. And I do it with trainers. It's not doable for a lot of people."
"But I needed to get addicted to something to get my mind right," she continued. "It could have been knitting, but it wasn't. People are shocked because I didn't share my 'journey.'
"They're used to people documenting everything on Instagram, and most people in my position would get a big deal with a diet brand. I couldn't give a flying f***. I did it for myself and not anyone else. So why would I ever share it? I don't find it fascinating. It's my body."