Now Adele's Fixed Spotify, Here's 4 Other Things The Streaming Service Needs to Work On
Adele has proudly announced she's helped change Spotify for the better — but there's more work to be done.
Spotify is the most popular music streaming platform in the world but that hasn't stopped it from being criticized for many different reasons over the years. Changes are made regularly on the platform and Adele's campaign to remove album shuffles is the latest in a long line of corrections.
Adele thanked Spotify for listening to her request to remove the default function of shuffling an album, and tweeted, "This was the only request I had in our ever changing industry! We don't create albums with so much care and thought into our track listing for no reason. Our art tells a story and our stories should be listened to as we intended."
Though Adele is happy for now, Spotify isn't a perfect platform and many other artists have called for changes to be made. Here's a list of four suggested improvements Spotify can make to improve its service for listeners and for musicians.
Fair artist compensation
One of Spotify's longest running criticisms is the amount of money it pays the artists who stream music on their platform. Over the last decade, many artists including Taylor Swift, The Black Keys, Jay-Z, and many more have commented on the "unfair" compensation musicians get from Spotify.
The problem persists today and in March 2021 a worldwide protest was held by the UnionOfMusicians (UMAW) involving 30,000 musicians, across 31 cities globally. They were asking for a fairer distribution system to help smaller artists on Spotify and want compensation of one cent per stream. in March 2020, Business Insider found that Spotify pays its artists as little as $0.0033 per stream which means around 300 streams would equate to $1.
Earlier this year in a Digital Music News article, comments from Spotify inventor Jim Anderson resurfaced from 2019 where he called artists "entitled" for wanting more money. He claimed Spotify as a platform wasn't designed to pay artists, it was designed for music distribution.
Online streaming calculators show that Spotify is one of the worst platforms for compensating artists while Tidal, Apple Music and YouTube Music pay artists almost double.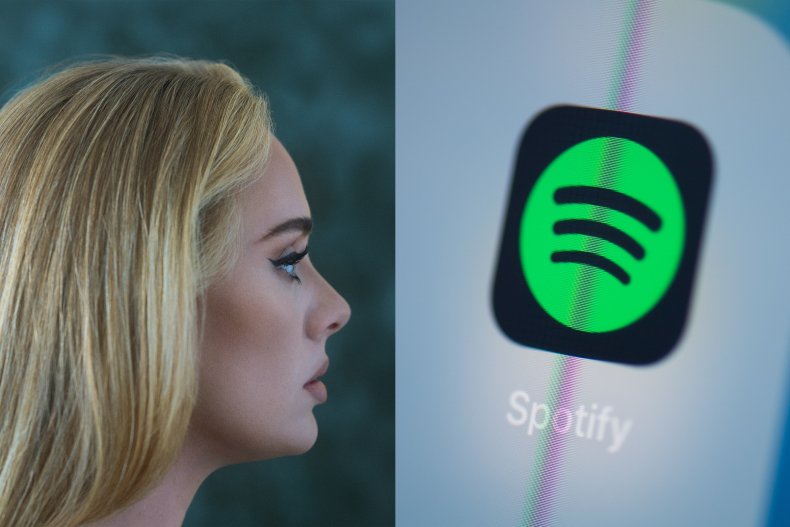 Missing artists
Many artists have come and gone from Spotify over the years for a number of reasons, but the most common has always been unfair compensation.
Thom Yorke (Radiohead) Taylor Swift, Jay-Z, Adele, Björk, Noel Gallagher and many more artists have spoken out about allowing their music to be streamed for free on Spotify. However, due to various deals being implemented, these artists' music is now available on Spotify.
Some musicians whose music is currently not available on Spotify include rap trio De La Soul, country music singer Garth Brooks and American musician Joanna Newsom.
Song limits
Spotify previously imposed a 10,000 song limit on their users' music library but this was changed after fan feedback and an impassioned rallying call from the likes of Chris Welch in The Verge.
However, while users can now save even more songs and albums to their music libraries, playlists and offline downloads are still limited to 10,000 songs.
This means that if you want to listen to a song that isn't included in your offline download list, you'll have to connect to the internet to hear the song.
Mixed Censoring policy
Spotify has drawn criticism for what it decides to and what not to censor on its platform. Spotify has gone back and forth on tampering with certain artists' music and in June 2018 announced they were revoking their "Hate Content & Hateful Conduct policy" and would no longer regulate artists. Artists with a criminal history, R Kelly, Lostprophets, Gary Glitter, all still have their music available to hear on Spotify. Electronic music group Blood on the Dance Floor had their music removed in 2019 due to hate content.
In April 2021, after purchasing the entire back catalog of The Joe Rogan Experience podcasts, Spotify announced it would be removing 42 episodes. These episodes included interviews with radio host Alex Jones, comedian Chris D'Elia and Bulletproof Coffee founder Dave Asprey.