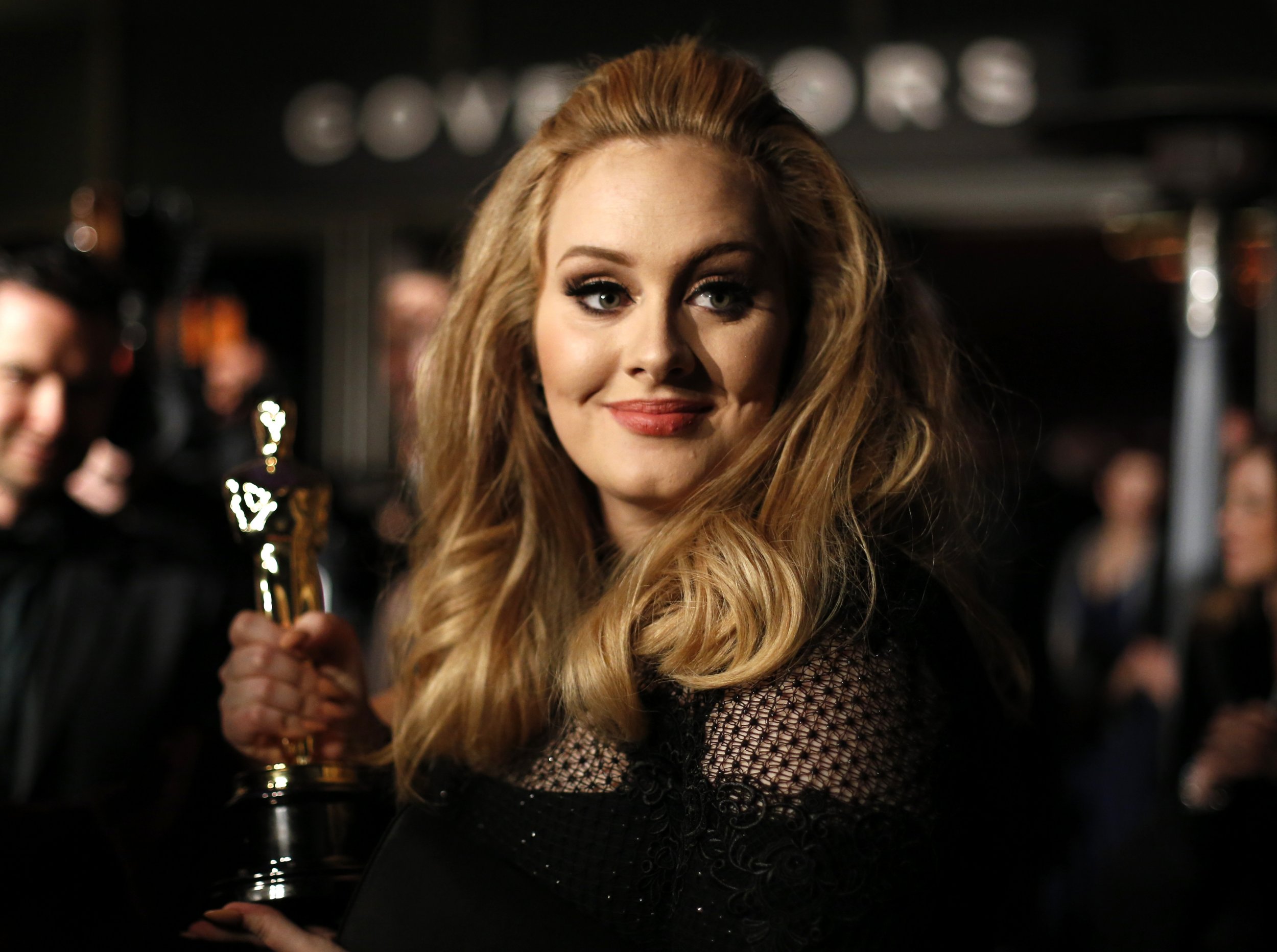 "Adele Tickets Cause Heartbreak," read a Billboard headline from Thursday. Another on CNN said, "Fans angry over fight for Adele concert tickets." The Wrap's screamed, "Adele Fans Outraged As Tour Tickets Sell Out in Minutes, Websites Crash."
Tickets for the British singer songwriter's North American tour went on sale Thursday, and fans went nuts, just as they did when tickets for the U.K. and other European dates went on sale. There were probably never going to be enough tickets to go around, considering the artist has recently shattered record after record with her single "Hello" and new album 25. Every single show is currently listed as "Sold Out" on her site.
But Adele, for her part, has tried at least to prevent scalpers from getting their hands on those tickets and reselling them at exorbitant prices, The New York Times reports. She worked with Songkick, a company that tracks live appearances of fans' favorite artists and sells tickets through artist websites to help minimize the success of scalpers.
"By selling the highest number of tickets we were able to through our own channels, and working with Songkick and their technology, we have done everything within our power to get as many tickets as possible in the hands of the fans who have waited for years to see her live," Jonathan Dickins, Adele's manager, said in a statement.
Dickins said Adele and her team worked with Songkick to remove roughly 18,000 "known or likely touts"—those intending to resell for a profit in secondary markets—from presale lists for the U.K. dates. London-based Media Insight Consulting, which specializes in music data, estimated that about 36,000 tickets were prevented from reaching scalpers, and using the average markup, calculated that the move saved fans nearly $6.3 million.
The Times reported Thursday that Songkick said 53,000 sales were prevented to known or suspected scalpers, perhaps taking into account the other European and U.S. dates. (Songkick declined to provide any statement or comment about the Adele shows.) The company reportedly handled 40 percent of U.K. ticket sales, but controlled a much smaller share for the North America shows. While seats on Ticketmaster and Adele's own site ranged from $39.50 to $149.50 for U.S. shows, according to CNN, tickets on StubHub are being listed for several hundred or even thousands of dollars.
"The resale of tickets has been a contentious topic in the live industry with professional touts making very large profits from an artist's biggest fans," Chris Carey, CEO of Media Insight Consulting, is quoted as saying in the company's press release. "Its fantastic to see the live industry innovating to ensure that more fans have access to affordable tickets when they first go on sale."
Adele is just one of a number of artists who have recently addressed the issue in some way. Mumford & Sons published a letter on the band's site Tuesday—"We've worked so hard over the years to keep our ticket prices reasonable," they wrote. "We want all of our fans to be able to come to our shows." And they are asking for fans' help in keeping secondary ticket sales kosher (like for those who are unable to make a concert they were planning to attend).
Elton John also spoke out against scalping in an interview with the BBC Wednesday. "I think it's extortionate and I think it's disgraceful," he said.
Back in 2014, Tom Waits' tour director Stuart Ross told Rolling Stone that Waits "doesn't believe that the wealthiest people should get the best seats. He believes that the people that want to see the show the most should be able to get the best seats. We don't want to take all of a person's disposable income just to go to one show. If we do, we're harming the industry."