'Adrenaline-Junkie' Ferret Amelia Wins Pet of the Week
This week we've seen a dog with hilariously tiny feet drive the internet wild, and read about how a rescue dog saved his owner's life just weeks after being adopted.
As well as some favorite viral pets and animal antics, we've seen plenty of readers' pets and put together our weekly Newsweek Pet of the Week.
If you think your pet has what it takes to be next week's Newsweek Pet of the Week, head to the end of this article to find out how to enter.
Winner: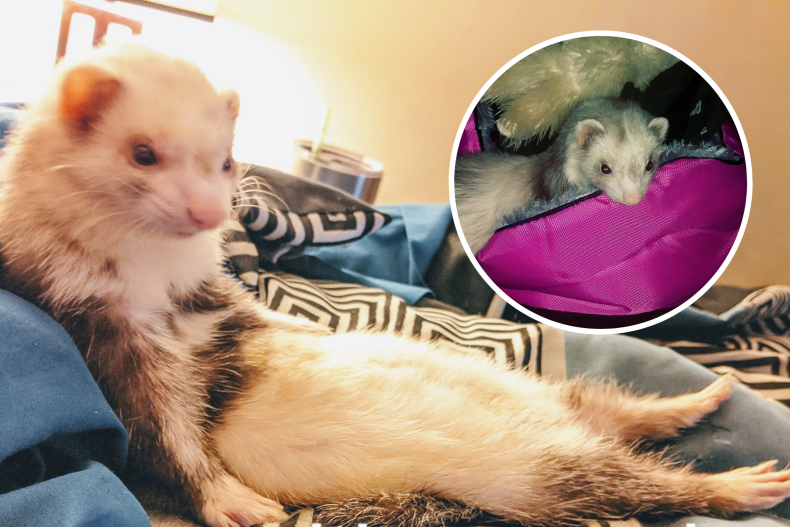 Our winner this week is ferret Amelia "Babygirl" Ferrhart.
Her owner John Chappell told Newsweek that like her namesake Amelia Earhart, "she is a fearless and adventurous spirit, and indeed a force to be reckoned with."
Amelia has offered her support to her loving owner in the past four years.
"She has been my emotional support animal beyond measure," said Chappell. "Through the loss of several family members, a dismissive, emotionally absent and virtually catatonic life partner, daunting loneliness, an excess of self-doubt, and a general feeling of being overwhelmed."
Throughout all of this, his beloved pet has supported him. "My Babygirl has given me unconditional love," explained the owner.
Amelia also has an adventurous spirit and loves to explore around the house and nearby area.
"I'm even convinced that she would even love rollercoasters," said Chappell of his adventurous ferret friend. "If theme parks had a precedent for permitting a 2-pound kamikaze adrenaline-junkie such as my Babygirl taking them for a whirl."
Finalists: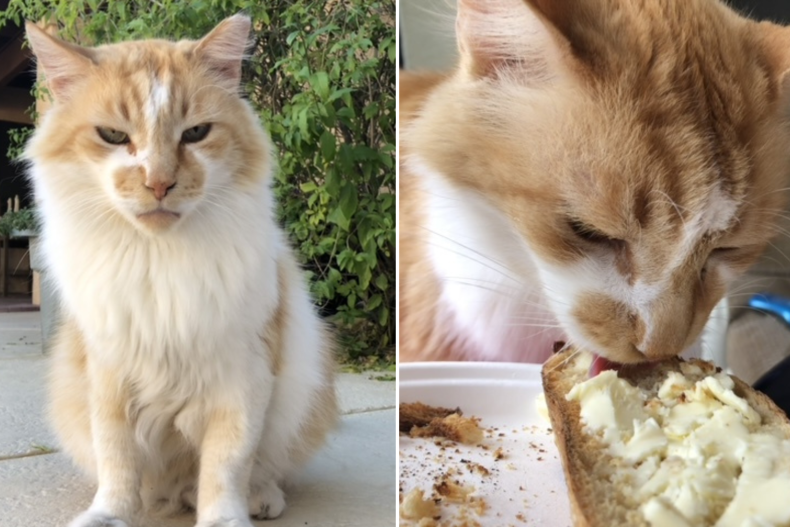 Our first finalist this week is Ari Gateux the cat who was adopted by owner David Kotin from Phoenix.
"He had been abandoned," Kotin told Newsweek. "He was living in our yard and slowly became accustomed to us and our dogs. When he figured out how to use the doggie door, he moved in."
While the family do not know Ari's age, they believe that he is around 15 years old.
"Ari loves to head butt, eat whip cream, chase birds and hunt lizards," said Kotin. "My favorite thing about Ari is that he adopted us and moved in despite two less than accepting dogs. He slowly took over the Alpha role and now runs the show. He is super friendly but was wild and curious at first."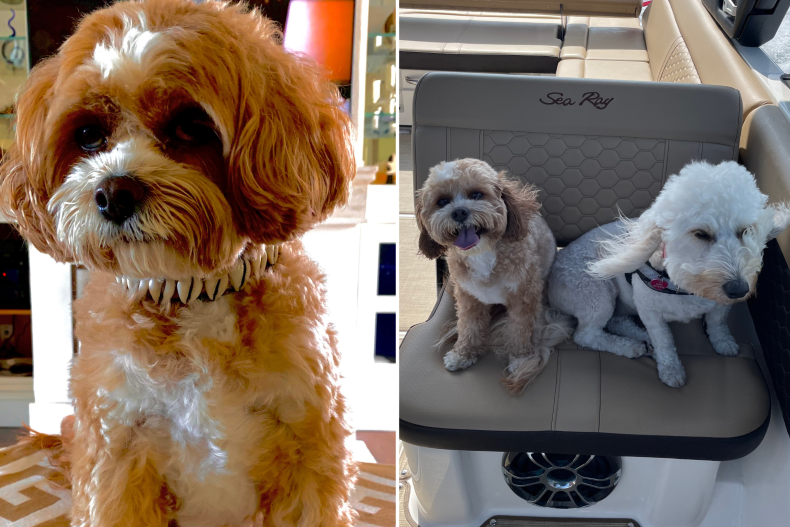 Next up this week is the gorgeous Cavapoo puppy Ted. His owner Joanne told Newsweek that he is "the best dog alive."
"I've yet to meet a more adorable dog," said Joanne. He often spends time with his owner's grandson, who is the same age as the puppy.
When Ted isn't spending time with his human friend, he loves to play with local goldendoodle Summer. The pair often take boat rides together in the summer months.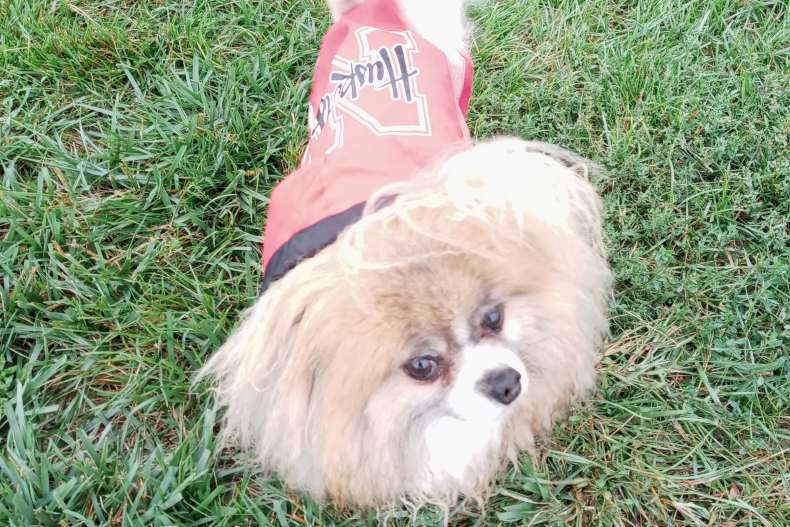 Finally this week is Pomeranian Princess Shawnee who lives in Nebraska with owner Anthony Romero.
Romero told Newsweek: "I got her from my daughter-in-law and partner in 2015, she had gone through five different owners."
The pair are inseparable and spend lots of time together. "We go for a walk everyday we go to a pharmacy for dog bones to the car wash for dog bones to the bank for dog bones everybody just loves her," Romero told Newsweek.
"[She] is the most loyal partner I've ever had I just love her to death," said the owner. "She is so sweet she is progressed from a princess to a queen."
Do you have funny and adorable videos or pictures of your pet you want to share? Send them to life@newsweek.com with some details about your best friend and they could appear in our Pet of the Week lineup.