Adrian Peterson's Probation for Alleged Child Abuse Ends Early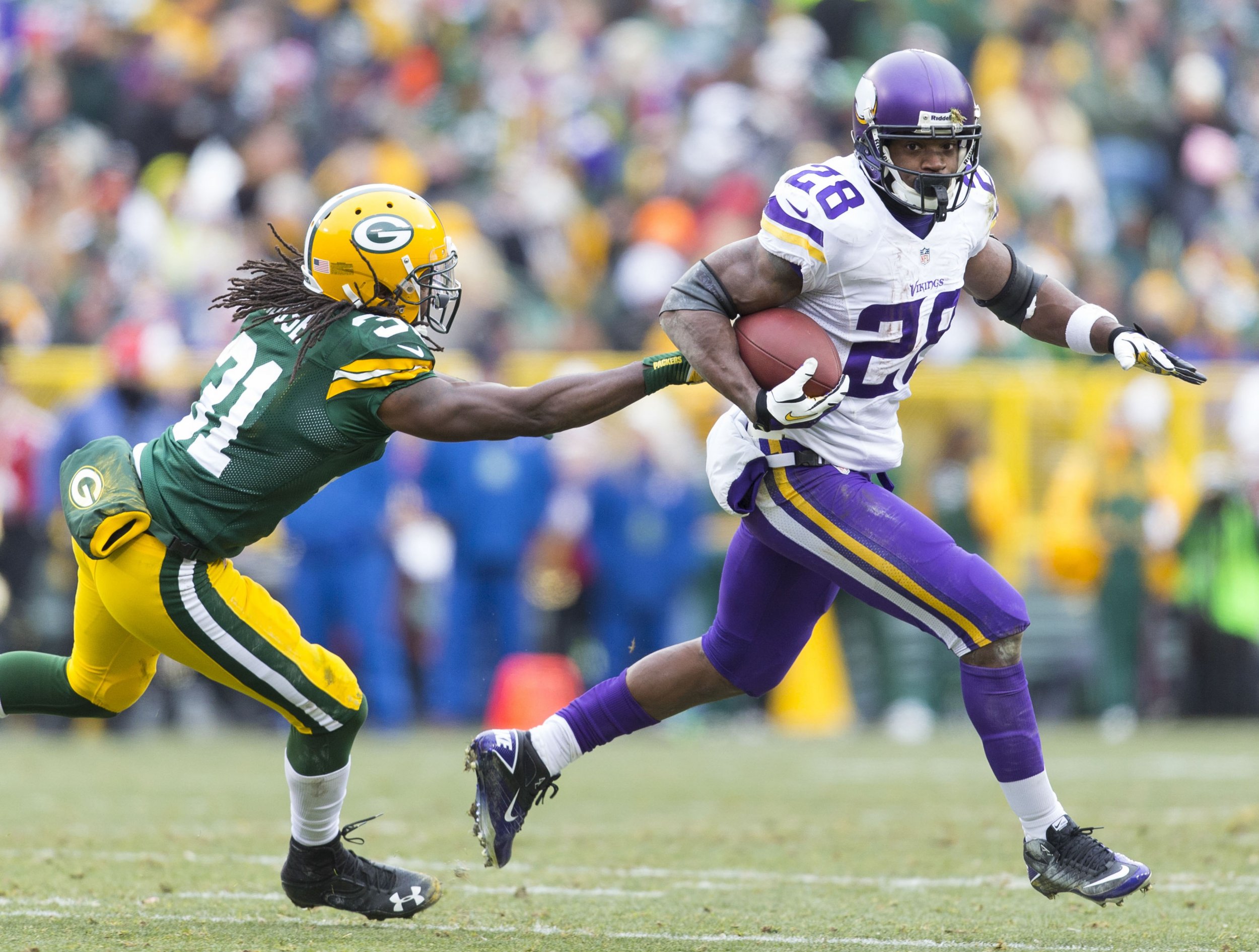 The probation order for embattled Minnesota Vikings running back Adrian Peterson was lifted in Texas this week—15 months early—after he plead no contest to reckless assault charges of injuring his 4-year-old son.
His attorney told the Star Tribune that Peterson finished one-third of his probation and its terms, which allowed him to apply for early termination of his two-year probation. A judge in Texas agreed that he fulfilled the provisions of the probation and signed the early termination order late last week. The district attorney's office had 48 hours notice to challenge the judge's decision.
The star running back was indicted last September after accusations surfaced that he beat his son with a tree branch. Then in November, the NFL suspended him without pay for the remainder of the 2014 season. He plead no contest to avoid jail time for child abuse, for which he received probation, a $4,000 fine and 80 hours of community service as punishment.
Peterson rejoined the Vikings and returned to training practice with the team in June. Last year he only played the first game of the 2014 season.