German Vice-Chancellor: AFD Are Like My Nazi Father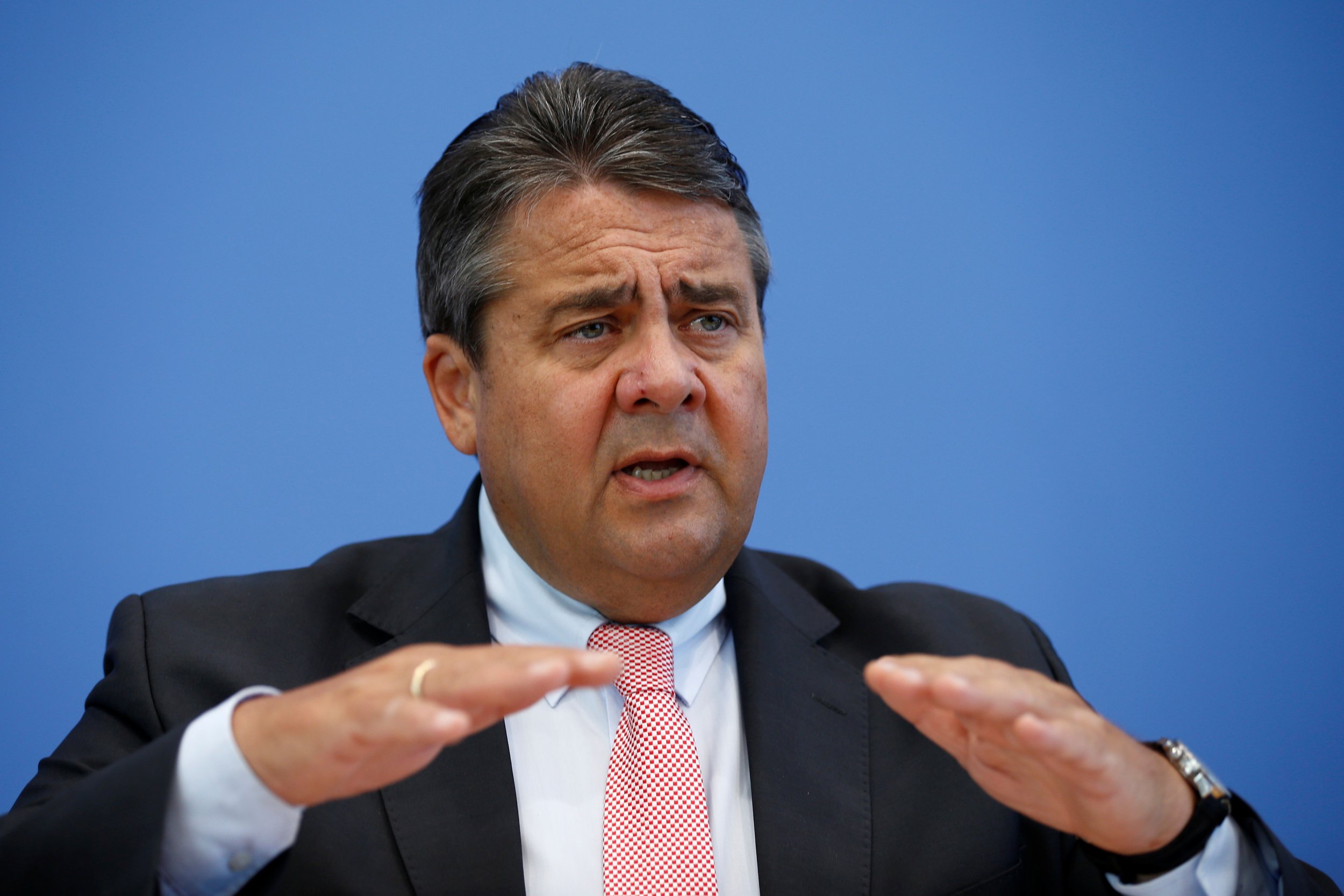 Germany's Vice Chancellor Sigmar Gabriel has said the anti-immigration AFD party reminds him of his father—who was a committed Nazi until his death.
In an interview with the Funke media group, Gabriel, who leads Germany's Social Democratic Party (SDP) in coalition with Angela Merkel's CDU/CSU union, said: "Everything that they are saying, I've already heard—just to be clear—from my own father, who was a Nazi to his last breath," in comments translated by Reuters.
"They want to go back to the repressed old West German republic of the 1960s, when women were still at home and foreigners, gays and lesbians had to be invisible, and where old army songs were sung over a beer in the evening," he said.
The party, founded in 2014, has sparked concern within Germany's political establishment after it made significant gains in a series of key regional elections earlier this year.
It has gained traction with a strident anti-immigration message, and is particularly outspoken against Islam.
At the party's conference in May, members backed a resolution that ruled that Islam is incompatible with Germany's constitution.