Anti-Immigration AFD Politician: Front National Is Too Left-Wing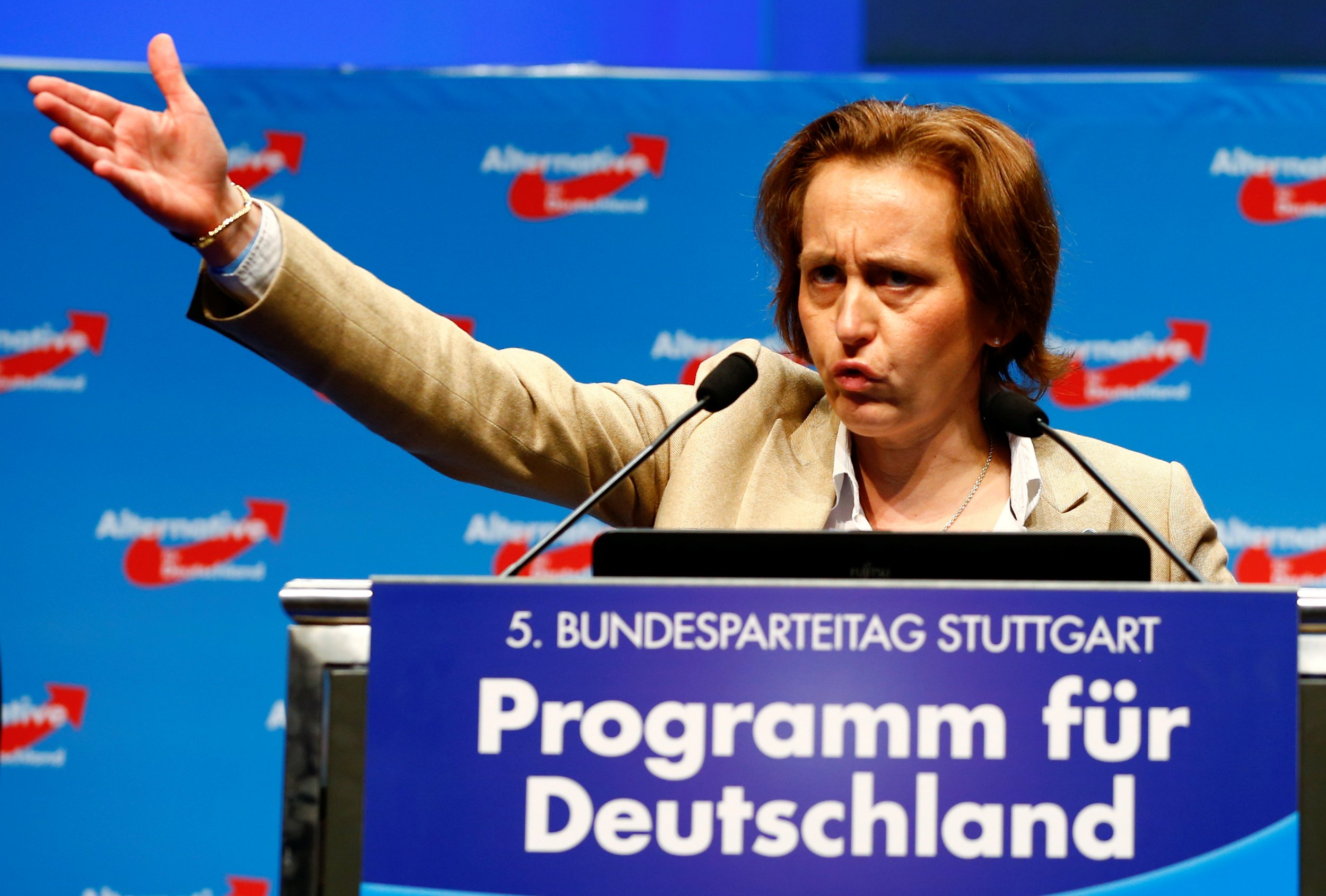 A senior politician in Germany's right-wing populist AFD party has rejected the idea of formal co-operation with France's Front National because she thinks Marine le Pen's party is too left-wing.
Beatrix von Storch, a senior MEP for AFD, said the Front National is "a very economic and socio-political left party," adding that it wants to "practice... socialism in France," Die Welt reported.
The comments highlight a split within the German party over its relationship with the French hard-right party.
Marcus Pretzell, AFD's other MEP, and Von Storch were recently asked to leave the European Conservatives and Reformists (ECR) group in the European Parliament following growing concern over the AFD's anti-immigrant views.
Pretzell has since elected to join the Front National in the Europe of Nations and Freedom (ENF) group, while Von Storch has joined the Europe of Freedom and Direct Democracy (EFDD) group, which also contains Britain's UKIP.