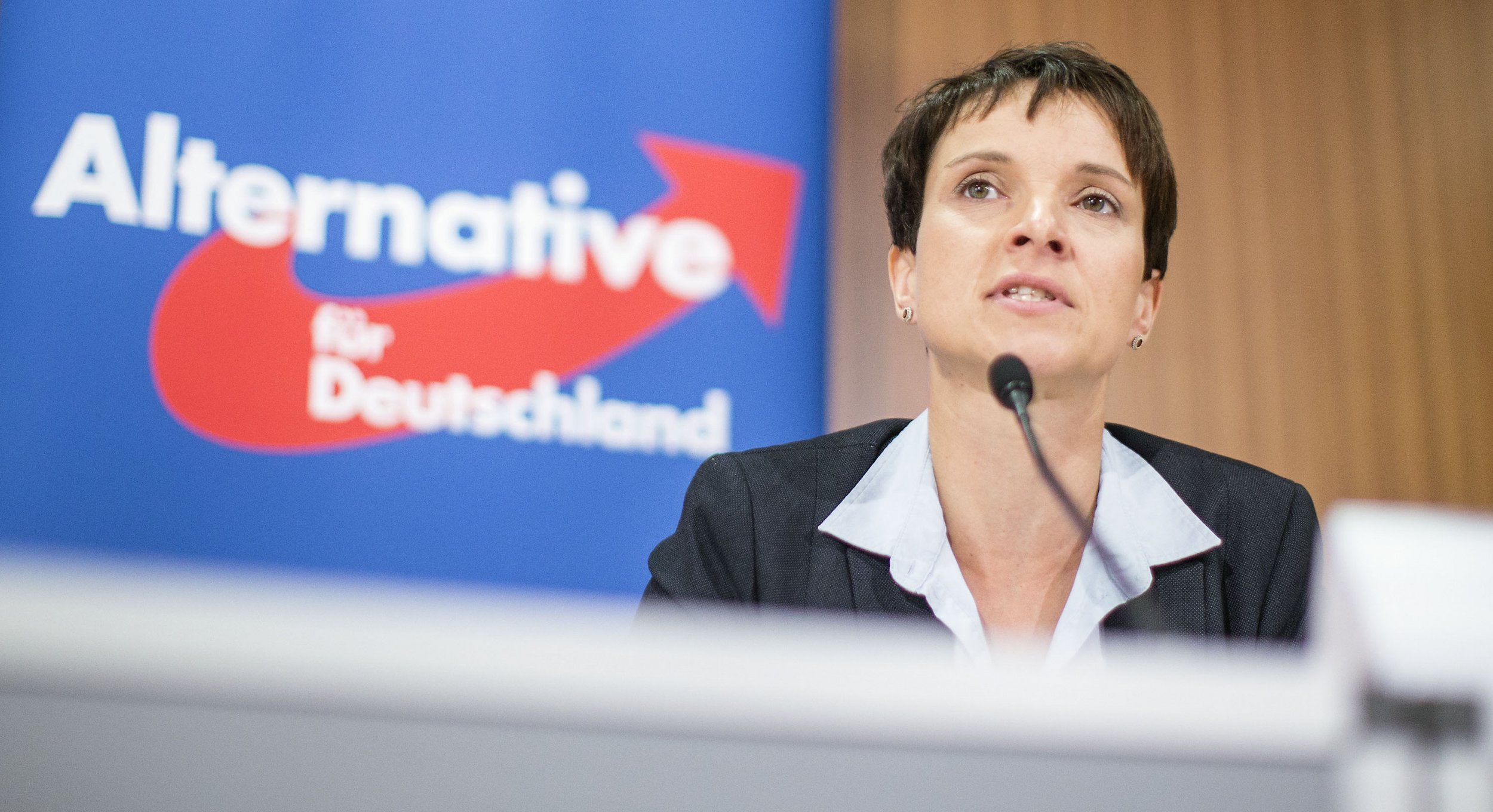 Britain's center-right Conservative party is being urged to ditch one of its right-wing bedfellows in the European Parliament.
At home in the U.K., Conservative politicians, led by British Prime Minister David Cameron, are trying to seize the political center ground. They have ensured their party is associated with progressive measures such as increasing the minimum wage and introducing new rules to boost diversity in higher education.
But in Europe, the Conservatives work within a broader group, the European Conservatives and Reformists (ECR), alongside other parties such as Alternative For Germany (AfD), a populist right-wing party from Germany. The AfD leader, Frauke Petry, recently said border police should use firearms to stop people crossing the country's border illegally "if necessary." One of the party's MEPs, Beatrix Von Stroch, wrote on Facebook in support of the leader's position.
As a result, one British Conservative MEP has called for the party to be suspended, but group leaders want to give it time for its representatives to explain their views, The Guardian reports. Von Storch will now go before the ECR leadership, including the group leader Syed Kamall, a British Conservative MEP.
Catherine Bearder, a British Liberal Democrat MEP, told the paper: "Many in the U.K. will be horrified to discover that the Conservative party's bedfellows in Europe have such extreme and unpleasant views.
"It is time for Conservative MEPs to sever their links with rightwing, extremist parties such as the AfD and stand up for decency, tolerance and compassion."
Cameron helped to create the ECR in 2009 to fulfil a pledge to campaign more strongly for reform in Europe. The British Conservative Party had previously been part of the more moderate European People's Party (EPP) group, where it was allied with center-right parties including German Chancellor Angela Merkel's Christian Democratic Union (CDU).