Will Germany Turn on Merkel Over Immigration?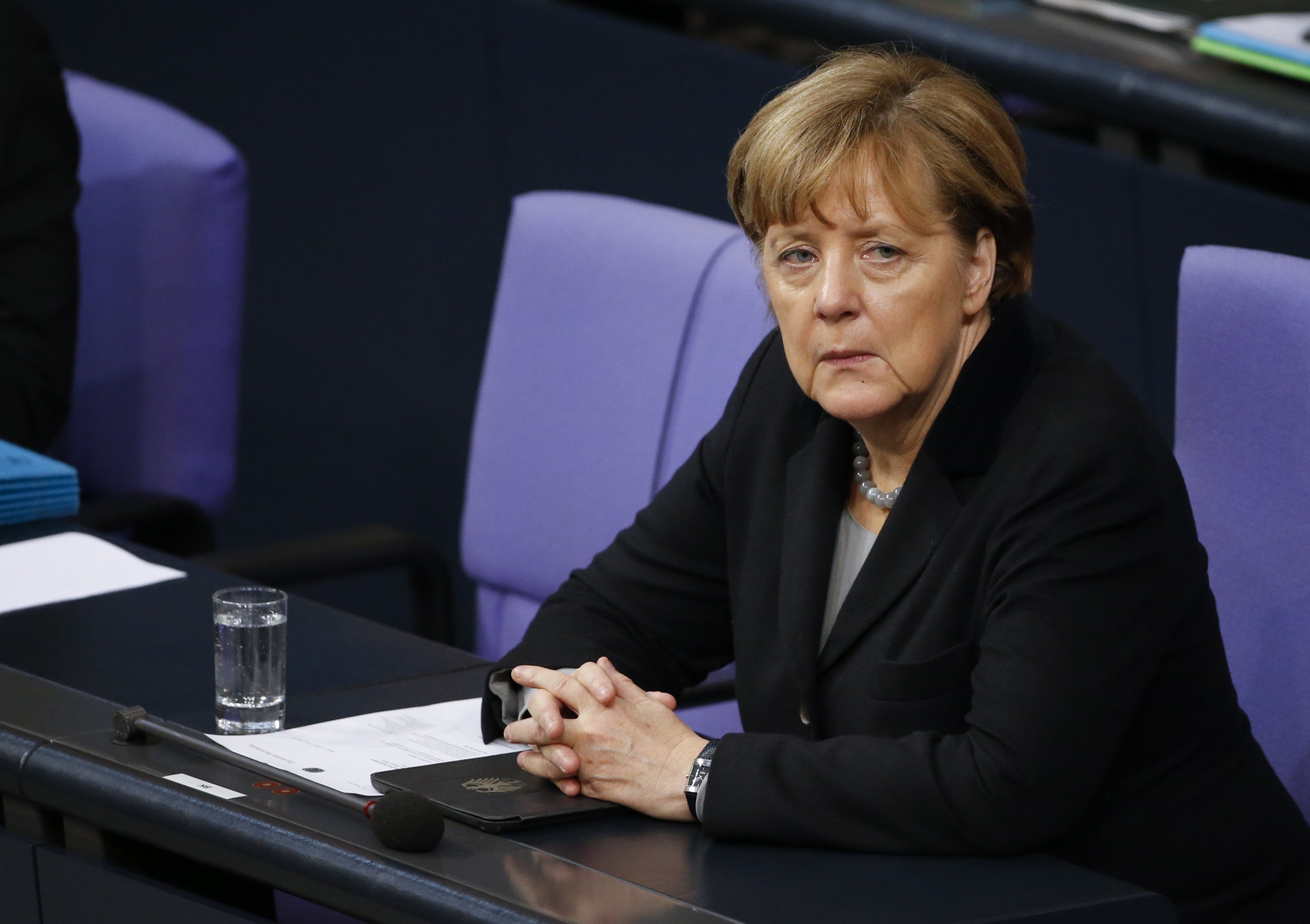 Germany's Chancellor Angela Merkel, who has been praised as the most powerful woman in Europe, is currently facing her toughest political challenge.
To many Germans, the refugee crisis looks like having spun out of control. Immigrants continue to flow into the country in large numbers. The sexual assaults and violence in Cologne and other cities on New Year's Eve undermine the credibility of the German government and police's ability to ensure law and order, and raise serious doubts about Germany's capacity to integrate migrants. The fact that the migrant who allegedly tried to attack a police station in Paris earlier this month had registered in Germany as an asylum seeker—four times with four different identities—shows the flaws in the administration of refugees. And it is getting increasingly difficult for the German government to separate the debate on terrorism from the one on asylum. The death of ten Germans killed by a suicide bomber from Syria in Istanbul last week provokes further fears.
Despite so much bad news in just two weeks, Germany's public has not turned against Merkel in very large numbers. In a survey by ARD released on Friday, 38 percent say they would still vote for her party. Forty-four percent of Germans (down five points from October 2015) say they still believe Merkel's liberal "can do" approach to the migration crisis will work.
And yet, there is a sense in the Berlin policy community that the Chancellor might be on the brink of losing credibility.
The fact that Merkel has cancelled her trip to this year's Davos summit is one indicator that she needs to use all her weight to turn around current trends. For one thing, she needs to visibly engage in domestic policy-making. Recent decisions (engaged in well before Cologne happened) to introduce ID cards for refugees and make the deportation of illegal immigrants and the prosecution of criminal immigrants tougher, are important steps towards changing the domestic situation. Moreover, the German government has pledged to devote last year's record budget surplus to measures to support integration.
Meanwhile, Berlin is stepping up pressure on its European partners. While an agreement to distribute asylum seekers somewhat equally across member states has stalled, Merkel and her finance minister Wolfgang Schäuble are both reminding EU partners that they have to contribute their financial share in supporting third countries which host large numbers of refugees, like Turkey.
This, plus stronger engagement to help solve the crisis in Syria, are key measures needed to bring down migration flows. And reducing the number of people pouring into Germany in 2016 will probably be the one crucial factor for Merkel's policy to be considered a success.
After just a bit more than ten years in office, Merkel's leadership position in Germany may be criticized, but she faces no serious rival, neither within her own party nor in Germany more broadly. And yet, whether her policy fails or succeeds can, among other things, be judged by the rise of populism and the degree of polarization of public opinion through movements like Pegida, which have the potential to weigh heavily on Germany's consensus culture and its cosmopolitan, pro-European and pro-globalization stance.
One of Merkel's chief concerns in European policymaking over the past few years has been to keep the right-wing populist party Alternative für Deutschland (AfD) from entering the national and regional parliaments, and, more fundamentally, to avoid polarization and radicalization in German society as has happened in other EU countries. While she managed to keep anti-EU sentiment, movements and rhetoric down throughout the Greek crises, the refugee crisis poses a bigger challenge.
A crucial test of whether Merkel's policy succeeds will be Germany's regional elections in March. Today, AfD sits in three regional parliaments. Polling at 10 percent at the moment, the party may well enter three more in the regionals. The real test for Merkel will then be the upcoming general elections, which will take place at the latest in September 2017.
Daniela Schwarzer is senior director for research and director of the Europe Program at The German Marshall Fund of the United States.