After Supreme Court Decision in Fisher Case, 5 Things That Happened With Race in Admissions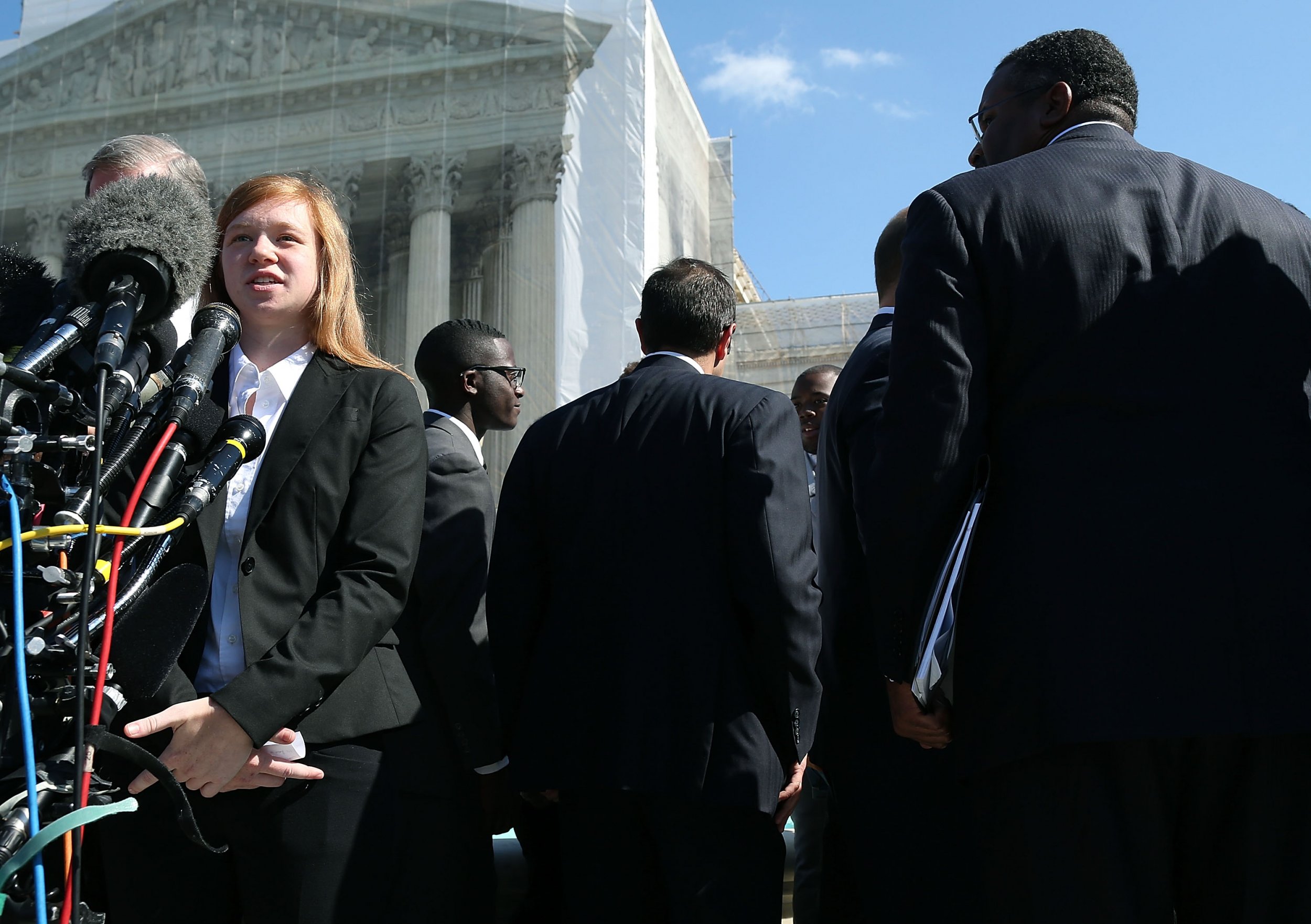 Affirmative action in college admissions is back in the spotlight this week after rumors spread Tuesday that the Justice Department is seeking lawyers interested in investigating discrimination against white students. Justice Department spokeswoman Sarah Isgur Flores fought back against the reports Wednesday night, saying that officials were only planning to look at a complaint involving Asian-Americans, but she couldn't stop the debate still lighting up social media.
For some people, Tuesday was the first time they've heard about affirmative action in admissions since last year's Supreme Court ruling on the subject. On June 23, 2016, the justices handed down a 4-3 decision in Fisher v. the University of Texas, saying that the college's choice to consider applicants' race was constitutional. At the time, President Barack Obama told reporters he was "pleased that the Supreme Court upheld the basic notion that diversity is an important value in our society."
But a lot has happened since then. The nation elected a new president, of course, and attorneys got to work on at least two lawsuits involving the issue. Let us help catch you up by running down five recent developments in affirmative action that could affect it going forward:
1. A poll found Americans opposed using race in admissions.
A Gallup survey released just after the Fisher decision found that about 70 percent of people said they thought applicants should be admitted to college based only on merit. In a separate poll, only 31 percent of respondents told Gallup they approved of the Supreme Court ruling.
2. Donald Trump was elected.
While that itself may not be a huge deal, as Trump didn't spend time addressing affirmative action in admissions on the campaign trail, it is significant because of the people he chose to work in the White House.
Attorney General Jeff Sessions, for example, has said that affirmative action is a "very, very difficult subject" and was labeled "anti-affirmative action" by the NAACP in 2006.
"We certainly want to reach out and make sure that every minority individual has full chances and rights in America," he said in the '90s, according to ABC News. "But when we make that a part of a legal requirement of this nation, that the benefits and privileges of belonging to each American should be dispensed because of what group you belong to, and according to certain complex formulas of race and gender and those kind of things, we get into very troubling issues."
3. Neil Gorsuch joined the Supreme Court.
The Fisher decision came out just four months after Justice Antonin Scalia died. But now Gorsuch has been sworn in, and though he hasn't formally ruled on cases related to affirmative action in admissions, law professor Richard Hasen told NPR that Gorsuch would likely trend conservative should the issue again reach the Supreme Court.
4. A case involving Harvard's race-conscious admissions policy gained steam.
In 2014, the nonprofit Students for Fair Admissions filed a lawsuit against Harvard University claiming that the institution discriminates against Asian-American students. This past January, a judge approved requests from two Asian- American and Pacific Islander high school students to become friends of the court in the lawsuit. The students, identified as Jason Fong and M.A., plan to support affirmative action, according to The Harvard Crimson.
5. The University of Texas was targeted again—and fought back.
Students for Fair Admissions, the president of which also was involved in the Fisher case, filed a lawsuit in June arguing that the University of Texas's consideration of race in admissions violates the state constitution, the Austin American Statesman reported. The school responded this week, writing that the group "should not be able to re-litigate this or any other aspect of UT's admissions policy by dressing up the challenge with state law theories they failed to advance the first time around."