Afghan Boy Who Wore Plastic Lionel Messi Jersey Will Meet Barcelona Star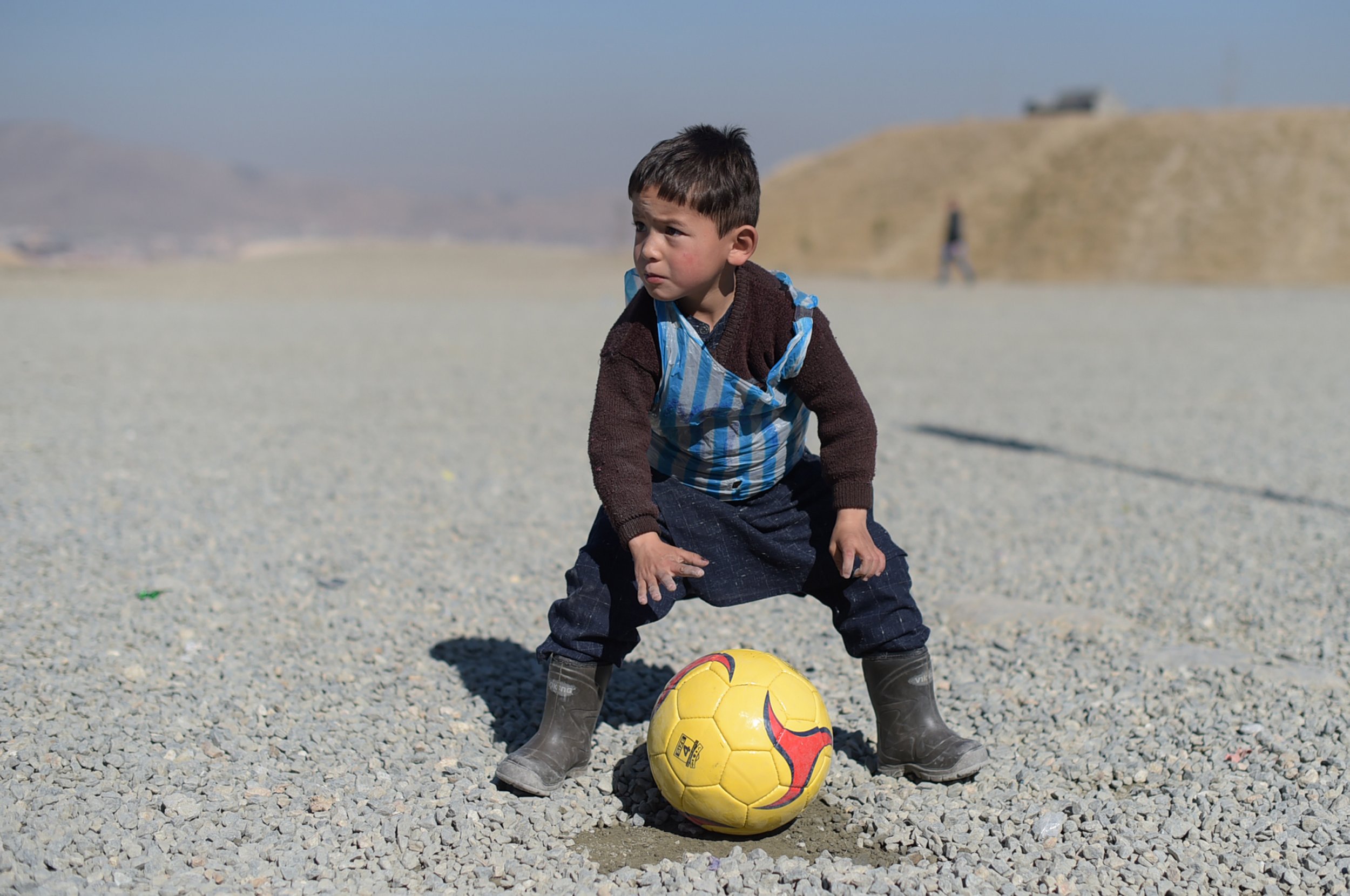 A young Afghan boy who was photographed wearing an improvised football jersey out of a plastic bag to emulate Barcelona star Lionel Messi is to meet his hero, the Afghan Football Federation (AFF) confirmed on Monday.
The pictures of Murtaza Ahmadi, a 5-year-old from the central Afghan province of Ghazni, playing football with Messi's name and number emblazoned on the back of a bag in the colors of the Argentinian national team's shirt went viral across social media platforms such as Facebook and Twitter last month.
Messi, who won his fifth Ballon D'or award last week, and his team have been in touch with the AFF, the footballing body said on its website on Monday, according to Al Jazeera. "We've been contacted by Messi's management team and they have expressed their interest in meeting the boy," spokesman Syed Ali Kazemi said.
"We are doing our best to coordinate their meeting," he added. "The date and the venue is still not confirmed yet, but there are chances of Ahmadi flying to Spain to meet his idol (Messi)."
Kazemi said that the federation would do "everything in our capacity to train him to be a part of our Afghanistan football team" because of "the passion that Murtaza carries for football."
The young boy told Al Jazeera on Monday: "I love Messi and football. I will meet him one day. I want to become like him."
The maker of the shirt was Ahmadi's brother Homayoun, who wrote "Messi" and the number 10 on the back. "Murtaza found a plastic bag and ran towards me asking me to make a jersey out of it for him," he said. "We can't even imagine buying the original Messi jersey. We just can't afford it so, to make my brother happy, I made a shirt out of that plastic bag for him."
It is unclear how long Ahmadi will have to wait to meet his idol as no date or location has been set for the future meeting. Barcelona is yet to comment on any potential meeting between Messi and the boy.