Afghan War Report Enrages Veterans and Gold Star Families: 'Even As More of Us Died, They Lied'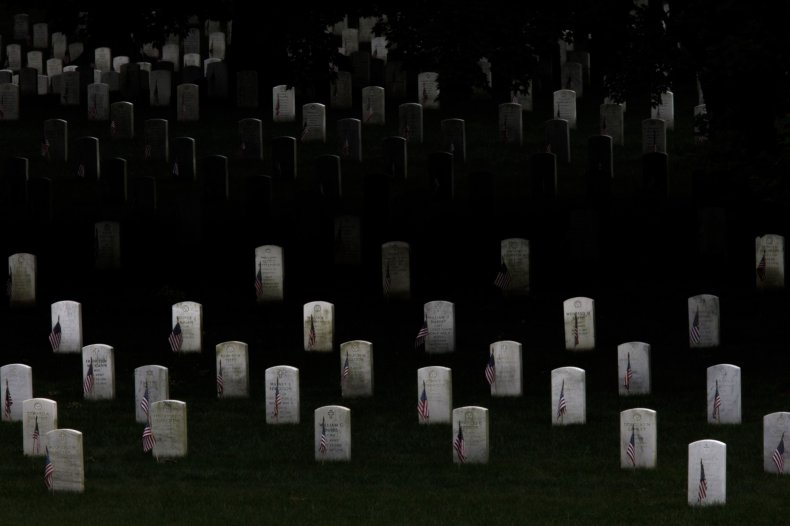 When the Defense Department's top-secret history of the Vietnam War, known as the Pentagon Papers, was leaked in 1971 and revealed how the government had long misled the public about the progress the United States had made during the Vietnam war, combat veterans like 22-year-old Marine Guy Mazzeo, were enraged at then-Defense Secretary Robert McNamara.
On Monday, Mazzeo, now 70, said he understood the anger from veterans of the Afghanistan war over a damning report in The Washington Post which details how presidents, politicians and Pentagon officials misled and, in some instances, lied to the U.S. public about the war effort in America's longest-running war.
The documents created by the Special Inspector General for Afghanistan Reconstruction, or SIGAR, were obtained by the Post under the Freedom of Information Act, and only after the Post sued SIGAR on two separate occasions in federal court to compel the release of the documents. SIGAR argued that the records were privileged and that the public had no right to see them, reported the Post.
Contacted by Newsweek, no reply was returned from American Resolute Support officials in Afghanistan.
The more than 400 interviews spread out over more than 2,000 pages of previously unpublished interviews of generals and career diplomats to aid workers and Afghan officials show how the United States has been unable to deliver on their foreign policies in the region despite a 18-years of conflict that has cost billions of dollars and left tens of thousands of both American and Afghan families permanently shattered.
One of the individuals who saw the Post's reporting on Monday was Jose Leal, the father of Army Corporal Joseph Maciel of South Gate, California. Maciel was just months away from his 21st birthday when he was killed by an Afghan ally during an insider threat attack at the Tarin Kowt Airfield in southeast Uruzgan province in July 2018.
"The deaths of our loved ones...they don't care because it's not the family of a Washington bureaucrat," Leal told Newsweek. "They see death as normal because they never had to serve this blessed country. Billions of dollars of waste with our loved ones blood for the gaining of what? Nobody knows."
Andrea Lasher, the widow of Marine Lance Corporal Jeremy S. Lasher, who was killed ten years ago in the southern Helmand Province of Afghanistan said, "I might not fully understand or have endless knowledge of what goes on with the government but I know and understand genuine character. I know what it means to carry oneself with honor and have morals. Jeremy will forever carry this with his name, and these government officials that did not stand up for what was morally right, well, they live with that."
She added: "The truth—even if it is ugly—and even if we do not want to look it in the eye; it will always be revealed. It is a hard pill to swallow and can be heartbreaking, but we must swallow it."
Across social media, U.S. military veterans of the war were outraged over what the Post had found and upon publication, a barrage of swift condemnations ensued directed at military commanders of past and present and the administrations of Presidents Bush, Obama and Trump.
A text sent to a Newsweek reporter from a former Marine infantryman who served in Afghanistan and requested anonymity said: "They lied. For years, they lied. Even as more and more of us died. They lied. And lied. And lied."
Former Army Lieutenant General Douglas Lute, who served as the White House's Afghan war czar during the Bush and Obama administrations, said, "We were devoid of a fundamental understanding of Afghanistan—we didn't know what we were doing...What are we trying to do here? We didn't have the foggiest notion of what we were undertaking," reported the Post.
A U.S. Navy Corpsman who deployed with U.S. Marines during President Barack Obama's troop surge between 2009 and 2011 told Newsweek, "I think disappointing and deflating are the best terms I would say at the moment."
"[I once felt like] we were doing what the Global War on Terrorism was meant to do, take the fight to the Taliban who were protecting al-Qaeda,' said the U.S. Navy Corpsman, granted anonymity by Newsweek due to Pentagon media regulations. "This makes it feel like [the Marines] and the others died for nothing—that we couldn't even give them that bit of dignity."
The Corpsman added: "I later went back to Afghanistan and we just bulldozed over forward operating bases like they were never even there."
A senior National Security Council official quoted by the Post said there was pressure from the White House and Pentagon to produce war figures that paint the troop surge under Obama as a sound strategy that was working, despite evidence to the contrary.
"It was impossible to create good metrics. We tried using troop numbers trained, violence levels, control of territory and none of it painted an accurate picture," reported the Post, quoting the senior NSC official speaking to government interviewers in 2016. "The metrics were always manipulated for the duration of the war."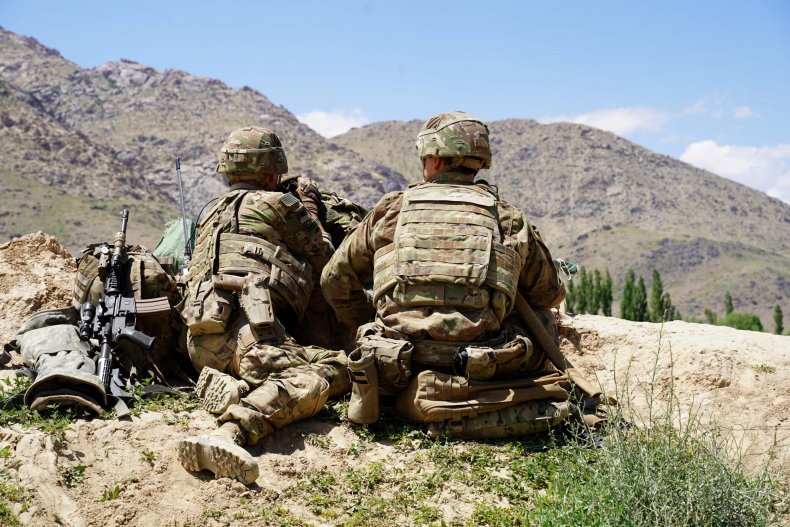 Earlier this year, before the negotiations fell apart between American and Taliban negotiators over striking a peace deal and reconciliation, two Afghanistan veterans told Newsweek they would be glad to see the war come to a close, but wondered what their comrades died for—was it for nothing?
"I agree with those who feel it's a good move [to withdraw]," former U.S. Marine Staff Sergeant Lucas Dyer, a 13-year veteran of the infantry and Afghanistan, told Newsweek back in January. "But the question lingers: What was it all for? I know what my part was for, and I know why my Marines died. To close a chapter on this war or any war is hard."
Former U.S. Marine Sergeant Matthew Moores, a medically retired tank commander and Afghanistan veteran, told Newsweek in the same article that he blames the architects of the war, not the troops. "They were professionals who died doing their jobs... What does piss me off, though, is that those people died trusting that there was a plan better than 'I don't know, muddle around for a few years,' but there wasn't."
"Muddle" refers to comments made last year from retired Army General Stanley McChrystal, the former commander of NATO forces in Afghanistan. He told Secretary of State Mike Pompeo that his "best suggestion" was for a small number of American forces to remain in Afghanistan and "muddle along," according to leaked audio obtained by Task & Purpose, an online news website covering the U.S. military and veteran communities.
Gregory Butera, a former U.S. Marine infantry sergeant who deployed to Afghanistan in both 2009 and 2011, told Newsweek on Monday, "It's almost like they could have asked any lance corporal about the progress made in Afghanistan and got the same answers in the Post's article."
In the early summer of 2009, Butera, a former member of Second Battalion, Eighth Marines, fought in Operation Khanjar, or "Strike of the Sword," the largest U.S. military offensive since the Battle of Fallujah in 2004 and the largest helicopter offensive that the Marine Corps had launched since the Vietnam War. Butera's unit would lose 14 Marines by the end of their deployment.
"I can't help but think about the party our unit had at the officer's club after we got back. The officers and senior enlisted were all up there talking about what a victory we won and showing a slideshow of pictures," said Butera. "Everyone was drinking and laughing like it was V-E Day."
"I was pissed and made some remark about not understanding why everyone was so pleased with themselves because everything we did ended up having no real impact," Butera told Newsweek. "Nothing real accomplished."
James LaPorta served as a U.S. Marine infantryman and deployed in 2009 with Gregory Butera. On July 23, 2009, Lance Corporal Jeremy S. Lasher, in the same deployment, was killed, leaving behind his wife, Andrea, and their infant son, who is now 12-years-old.
James LaPorta is a senior correspondent for Newsweek covering national security and the U.S. military. You can follow him on Twitter at @JimLaPorta
Correction: A previous version of this story incorrectly listed the date of Lance Corporal Lasher's death.