CIA-backed Afghan Forces Committed 'Serious Abuses' Including Summary Executions and Forced Disappearances, Report Finds
Abusive raids by CIA-backed Afghan forces are a "daily fact of life" according to a report by Human Rights Watch (HRW) which documents a damning litany of extrajudicial killings and abuses of civilians.
The report released on Thursday comes less than two months after President Donald Trump halted negotiations with Taliban insurgents to take U.S. forces out of Afghanistan. He quit talks after militants admitted they killed an American soldier.
HRW says those aborted talks never dealt with the role of "clandestine" Afghan forces trained and armed by the CIA which has run separate counter-terrorism operations since 2001 after the toppling of the Taliban government.
One diplomat in the report described these paramilitary groups as "death squads."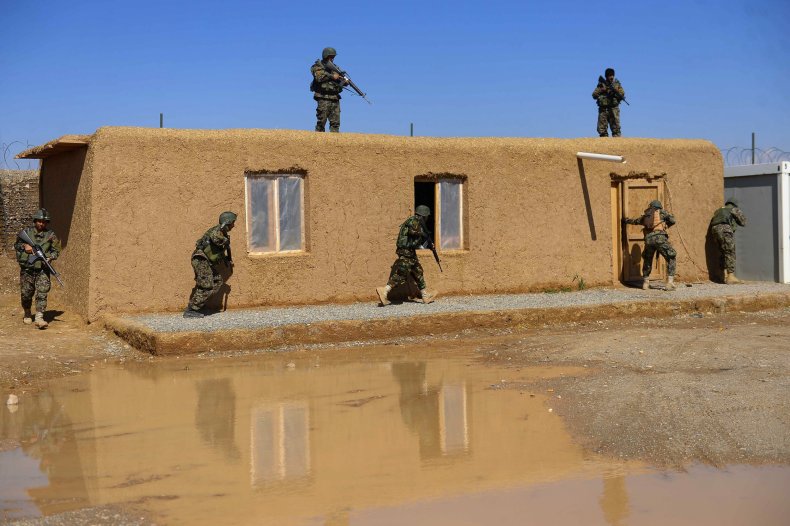 HRW accuses these paramilitary forces of operating "with impunity" and documents 14 cases in which they committed "serious abuses," between 2017 and 2019.
Night raids to capture insurgents would often see civilians dragged from their homes and medical staff who treated militants targeted and disappeared.
Among the cases documented was the shooting dead by Afghan forces of five civilians from one family in a raid in Nangarhar province in October 2018. In December 2018, the Khost Protection Force fatally shot six civilians during a night search operation in Paktia province, including a 60-year-old in the eye and his nephew in the mouth.
Local activists, healthcare workers and journalists described "abusive raids and indiscriminate airstrikes as having become a daily fact of life for many communities—often with devastating consequences.
"In many cases, night raids have been accompanied by airstrikes that have indiscriminately and disproportionately killed Afghan civilians."
The troops had targeted civilians because of mistaken identity, poor intelligence, or political rivalries in the locality.
"They are illustrative of a larger pattern of serious laws-of-war violations—some amounting to war crimes—that extends to all provinces in Afghanistan where these paramilitary forces operate with impunity," the report said.
"As these forces commit serious abuses without accountability, they foster an environment that contributes to, rather than reduces, general lawlessness and distrust of the government in the areas in which they deploy."
HRW has recommended the Afghan government to disband pro-government armed groups and strike forces and to fully investigate the allegations. Some U.S. officials are keen to keep Afghan paramilitary forces in place to act as a buffer against Al-Qaeda and Islamic State militants.
The Afghan government has not commented on the report.
A report by the United Nations published in April showed that during the first quarter of the year, more civilians died than militants in Afghanistan due to Afghan strike forces which "appeared "to act with impunity, outside of the governmental chain of command."