Afghanistan: Number of Internally Displaced People Has Doubled to 1.2 Million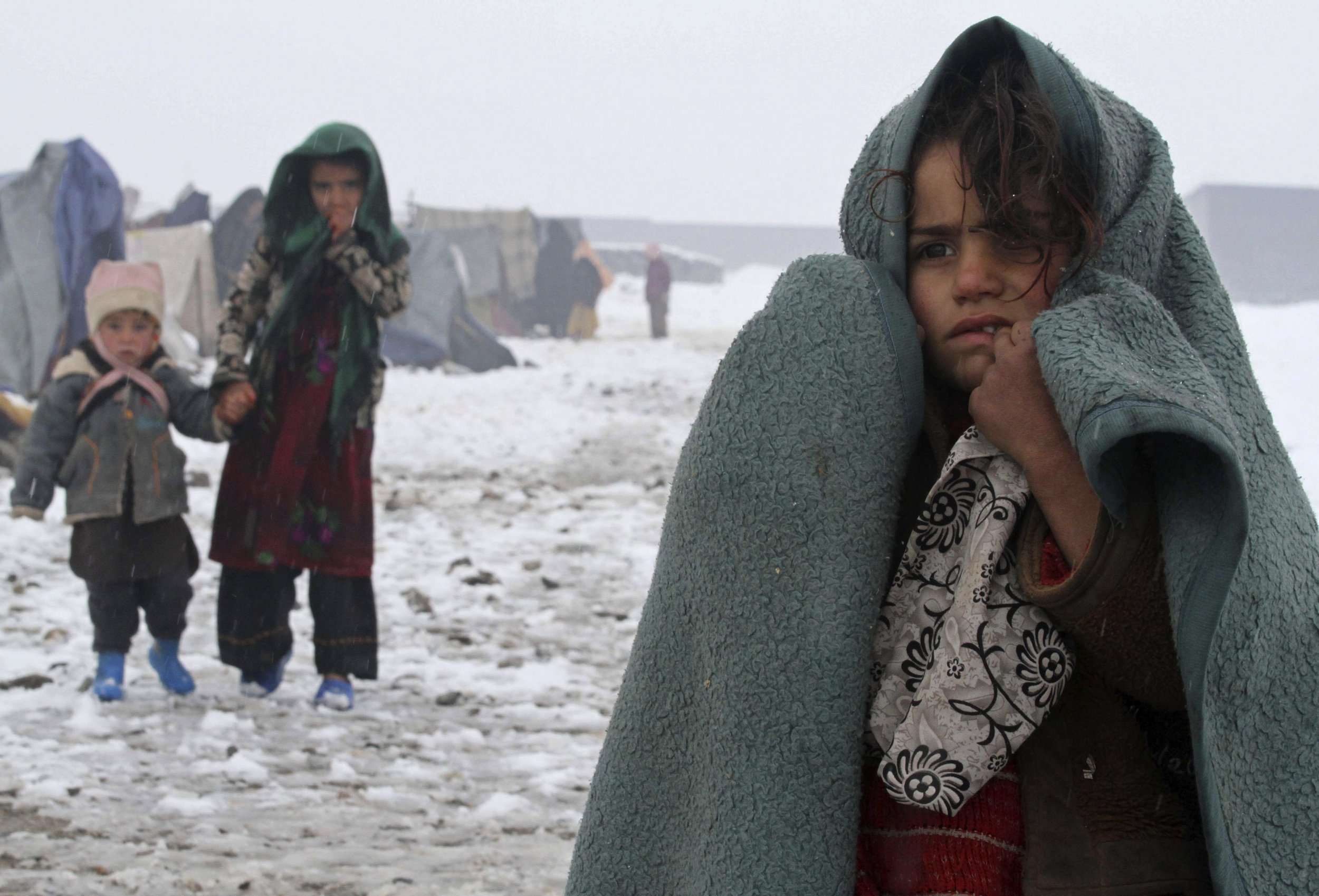 The number of internally displaced Afghans has risen to 1.2 million people, up from 500,000 in 2013, according to a new report by Amnesty International. Afghans are one of the world's largest refugee populations by nationality, with 2.6 million people having left the country.
Afghanistan's internally displaced people lack decent housing, food, water, healthcare and educational opportunities, Amnesty found. One woman, identified only by her first name as Mastan told the organization: "I would prefer to be in prison rather than in this place, at least in prison I would not have to worry about food and shelter."
Many Afghans have fled their homes following attacks from the Taliban. The insurgents have waged war on Afghanistan since the 2001 U.S. invasion to oust them from the country, ABC News reports. Since the withdrawal of most international troops in 2014, these attacks have increased in number. In 2015, the militants killed or injured 11,002 people, according to the U.N.
The plight of internally displaced people has worsened in Afghanistan in recent years, despite the government launching a policy in 2014 to try and help them. Amnesty says that government corruption, inadequate funding and a lack of global support have all contributed to the policy's failure.
As well as living in dire conditions, the internally displaced also face forced evictions from their makeshift camps. On June 18, 2015, residents at the Chaman-e-Babrak camp in the Afghan capital of Kabul reported that a group of armed men tried to bulldoze their shelters. As residents demonstrated in response, the men allegedly shot at them, killing two people and injuring 10 others. Despite this, the displaced people say, the government has not carried out an investigation into the attack.