African Migrants Smuggled Into Libya Sold at 'Modern-Day Slave Markets'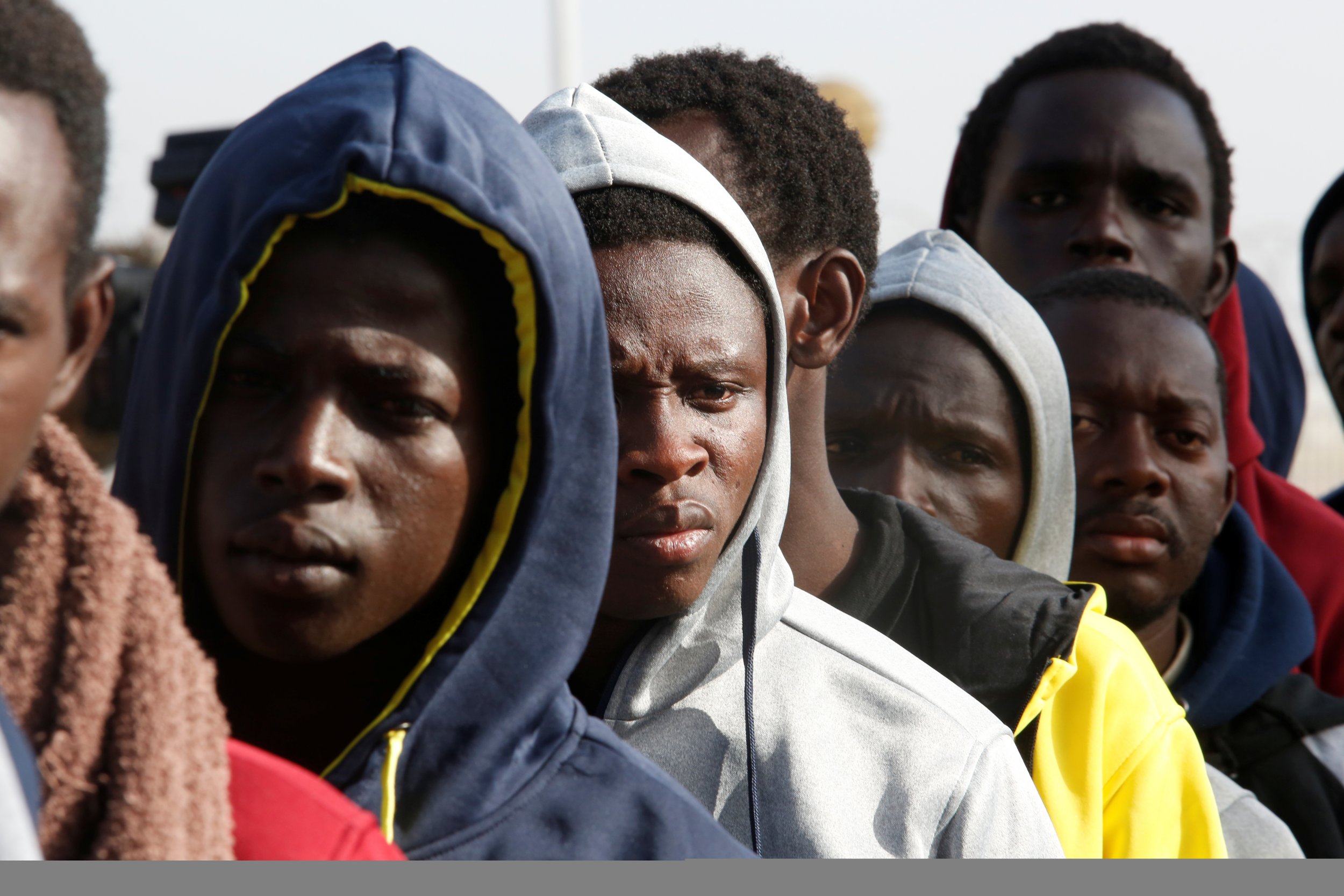 West African migrants smuggled into Libya are being traded and sold at what witnesses have described as modern-day slave markets.
Survivors who were able to either escape or buy their freedom told the U.N.'s International Organisation for Migration (IOM) that the trade was so commonplace it took place in open public spaces.
"The latest reports of 'slave markets' for migrants can be added to a long list of outrages," Mohammed Abdiker, IOM's head of operation and emergencies told the Guardian.
"The situation is dire. The more IOM engages inside Libya, the more we learn that it is a vale of tears for all too many migrants," he added.
Read more: A senior Trump aide once drew a map of a partitioned Libya on a napkin
According to the report, traffickers transported one Senegalese migrant to a dusty parking lot in the capital of Libya's southern Fezzan region, Sebha, which is a hub of Libya's human trafficking network with migrants arriving across the Sahara from Niger and beyond.
Men who he described as Arab in appearance sold the 34-year-old onto a makeshift prison. His captors held without pay and forced him to work on meager rations. They regularly forced him to call his relatives at home to ask for ransom money.
When he could not pay the fee of 300,000 West African Francs ($484) he was sold on to a larger prison, where the fee for his release was doubled.
Human rights abuses against migrants by traffickers and detention guards have been well documented in Libya, but the IOM says the crisis is deepening.
The U.N. agency arranged the repatriation of 1,500 individuals between January and March in 2017—the same number for the whole of 2015.
"There are now more migrants coming back from Libya, so that's also why all these stories are coming to the surface. And conditions are worsening in Libya so I think we can also expect more in the coming months," said Giuseppe Loprete, chief of mission at IOM Niger.
The IOM has not yet replied to Newsweek's request for comment.