Trump Aide 'Drew Libya Partition Map on a Napkin:' Report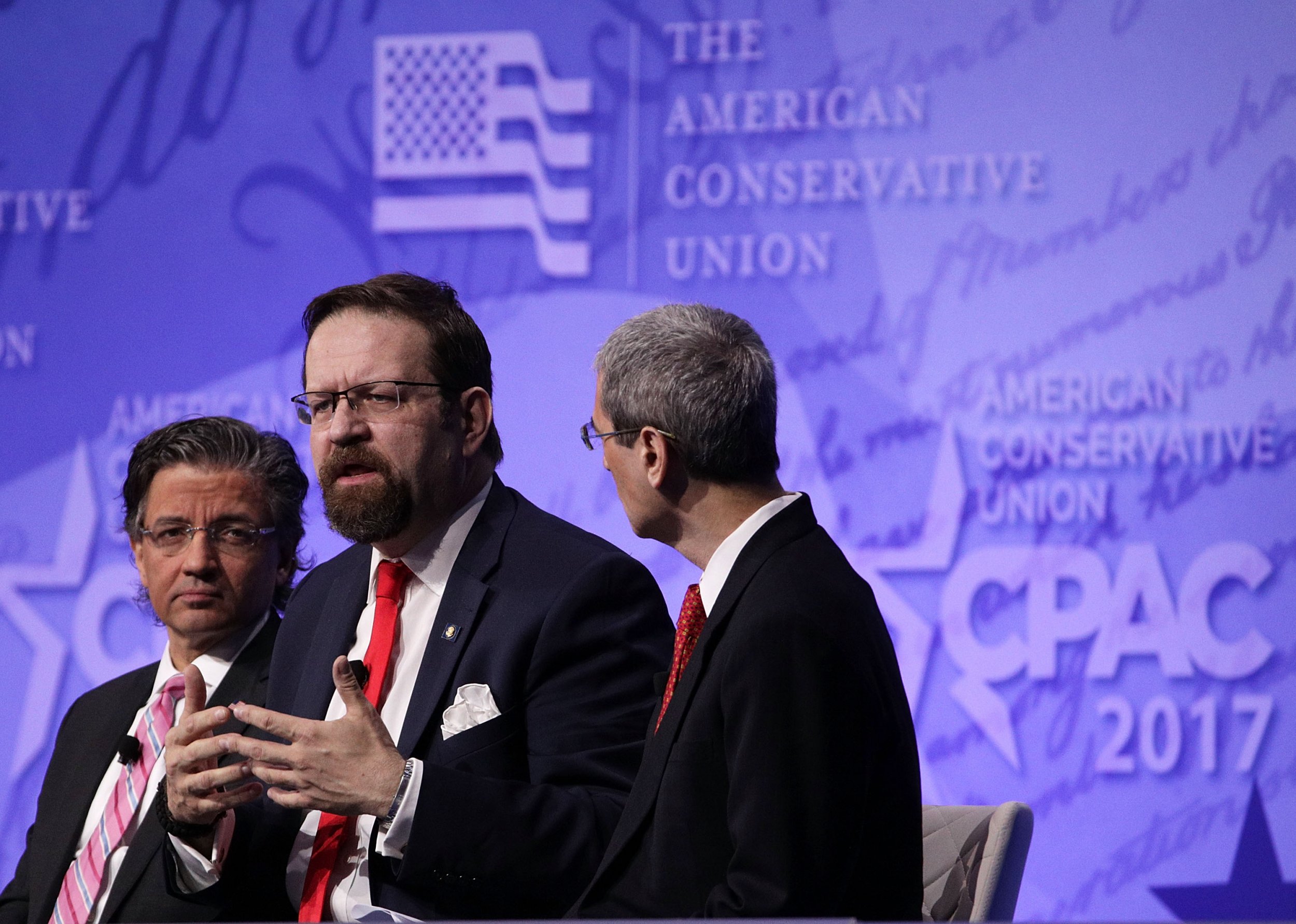 A senior foreign policy advisor to President Donald Trump has advocated partitioning the North African state of Libya into three and once drew a map of the plan on a napkin during a meeting with a European diplomat, the Guardian reported.
Sebastian Gorka, a deputy assistant to Trump who has previously threatened a critic with legal action over negative tweets, put forward the suggestion in the weeks before Trump's inauguration on January 20, according to an unnamed official cited by the newspaper.
Gorka reportedly drew a map of Libya on a napkin that showed the North African state split into three sections, apparently based on the colonial provinces of Cyrenaica in the east; Tripolitania in the northwest; and Fezzan in the southwest.
The European diplomat Gorka was with responded that the plan would be the "worst solution" for Libya, which has been racked by civil conflict since the 2011 overthrow of former leader Muammar el-Qaddafi.
The country is currently divided, with the West throwing its weight behind the U.N.-backed Government of National Accord in Tripoli, while Russia has given tacit support to an administration based in the eastern city of Tobruk and led by military strongman Khalifa Haftar.
Newsweek reached out to Gorka via Twitter to seek confirmation of the report but received no immediate reply.
Gorka is a likely candidate for the as-yet uncreated White House post of presidential special envoy to Libya, should the role materialize. The former national security editor for the far-right Breitbart News, Gorka has expressed hardline policies for tackling radical Islam and stated that Islamist militants are primarily motivated by the Koran and religious tendencies, rather than any combination of socioeconomic or political factors.
The Trump administration has had little to say on the conflict in Libya, which has seen the lawless country become a hub for smuggling people from Africa and the Middle East into Europe.
During the presidential campaign, Trump flip-flopped several times on the NATO military intervention in Libya in 2011, which was supported by the Obama administration. Trump said in 2011 that he would have intervened "surgically" to remove Qaddafi on a humanitarian basis; at a February 2016 rally, he said that "we would be so much better off if Qaddafi would be in charge right now; and in June 2016, he reverted to saying he would have backed "surgical" strikes on the former leader.