Africa's First Female President Ellen Johnson Sirleaf Laments Donald Trump Victory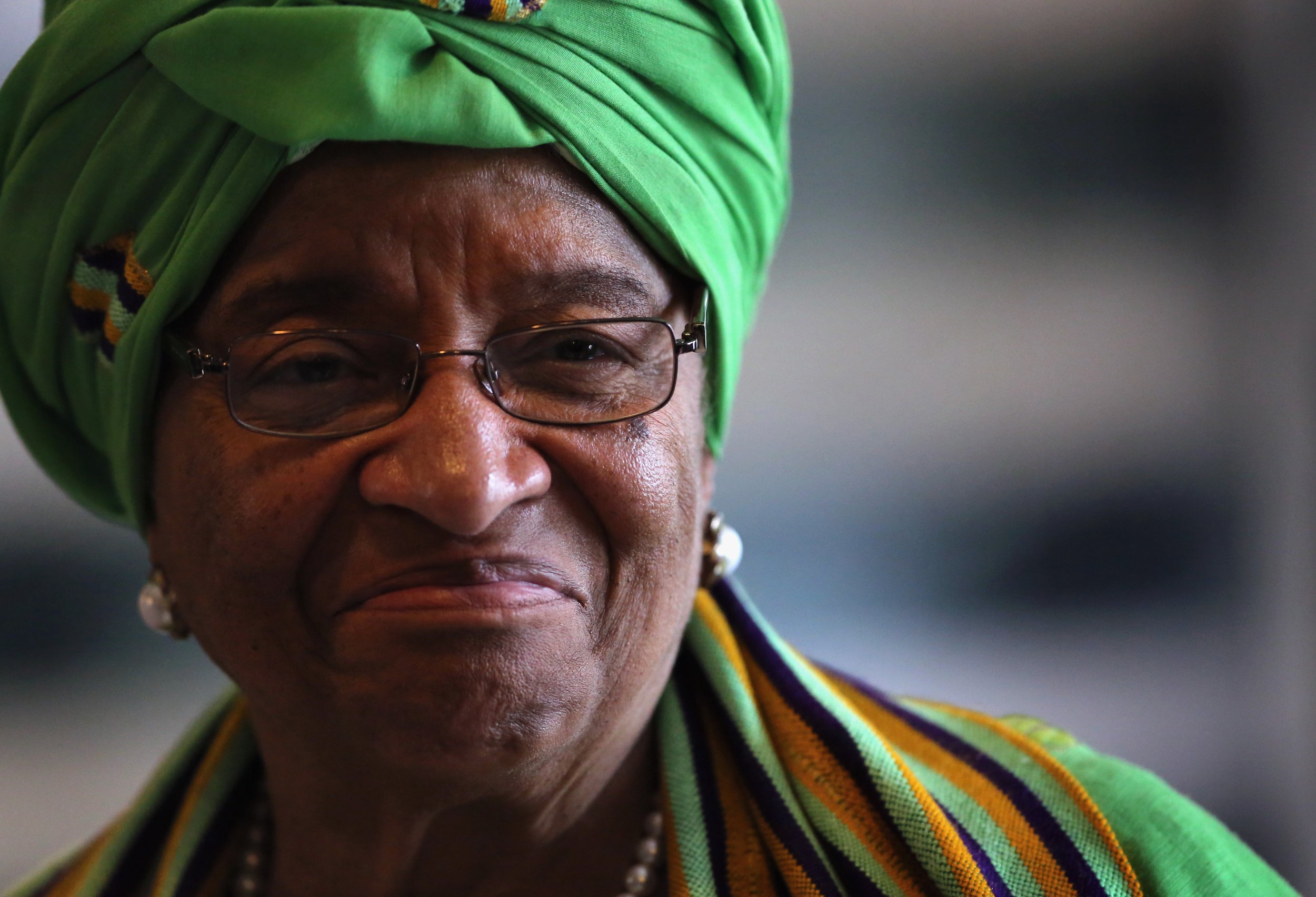 Africa's first female head of state said she was "extremely saddened" that the U.S. had passed up the opportunity to elect a female president in Hillary Clinton.
Liberian President Ellen Johnson Sirleaf, a Nobel Peace Prize winner in 2011, said in a BBC interview Wednesday that she was concerned about whether U.S. President-elect Donald Trump would be able to "build bridges with Africa."
"We are extremely saddened by this missed opportunity on the part of the people of the United States to join smaller democracies in ending the marginalization of women," said Johnson Sirleaf.
In a result that has shocked the world, Trump defeated Democratic rival Clinton and will become the 45th U.S. president when he is inaugurated in January.
The Republican's views on women were a controversial subject during the election campaign and he was accused of sexual assault by multiple women. Trump has denied all the allegations.
Johnson Sirleaf was elected Liberian president in 2005 following a brutal 14-year civil war in which around a quarter of a million people died. She was re-elected for a second term in 2011 and is due to step down in 2017, as the Liberian constitution limits heads of state to two consecutive terms.
Johnson Sirleaf shared the Nobel Peace Prize with Liberian activist Leymah Gbowee for their nonviolent struggle in ensuring women's rights were respected in conflict situations. Yemeni activist Tawakkul Karman also shared the award.
The Liberian leader said she was concerned about whether Trump would engage with Africa to the same degree as previous U.S. presidents. "I'm worried about trade deals for Liberia, for Africa. I'm worried about investment and the special programs that have been put in place by President [Barack] Obama and by President George Bush before him, and we just don't know what the policy towards Africa will be," said Johnson Sirleaf.
Bush implemented the U.S. President's Emergency Plan for AIDS Relief (PEPFAR); focused in sub-Saharan Africa, it is one of the world's biggest health projects aimed at fighting the global AIDS epidemic by providing antiretroviral treatment for HIV-positive people. The project was revised in 2008 with a $48 billion budget for the next five years.
Obama held the first ever U.S.-Africa Leaders Summit in 2014, bringing 50 African heads of state to Washington for talks, and launched a $7 billion initiative in 2013 to double access to electricity in sub-Saharan Africa. The incumbent U.S. president also provided significant support to West African countries, including Liberia, in dealing with the outbreak of Ebola.
Around the world, there are only ten countries where women are serving as heads of state and nine where women are serving as heads of government, according to the United Nations.