Twenty years ago this month, the U.S. government took a sharp turn toward surveillance, racial profiling, and an immigration policy based on fear.
In March 2003, the newly christened Department of Homeland Security, or DHS, opened its doors. The department took everything from immigration enforcement and counterterrorism to airport security and disaster response under one gargantuan bureaucracy.
Despite these wide-ranging missions, the department's unifying logic in the post 9/11 era has been to wage the so-called war on terror at home. The result has been systemic abuse of minority communities, a dangerous militarization of American life, and a massive waste of money that sapped resources from addressing the real threats to our homeland.
From its earliest beginnings, DHS has been associated with some of our country's worst scandals.
Ranging from the Bush administration's creation of a "special registration" process for Muslim men from certain countries to the "Muslim ban" instituted by President Donald Trump, DHS has been a key executor of government policy that officially targets a specific religion. And it's been a unique terror for immigrants and refugees from Latin America, separating migrant children from their parents even before Trump supercharged the abuse.
These abuses aren't peripheral to the department's operations—they're central. About a third of DHS funding goes to Immigration and Customs Enforcement (ICE) and Customs and Border Protection (CBP) alone.
Over the past 20 years, DHS has overseen the deportation of more than 5 million people, most of whom had broken no law other than being in the country. Those deportations represent countless family separations and lives disrupted for no discernable gain, and often at a great cost to local communities.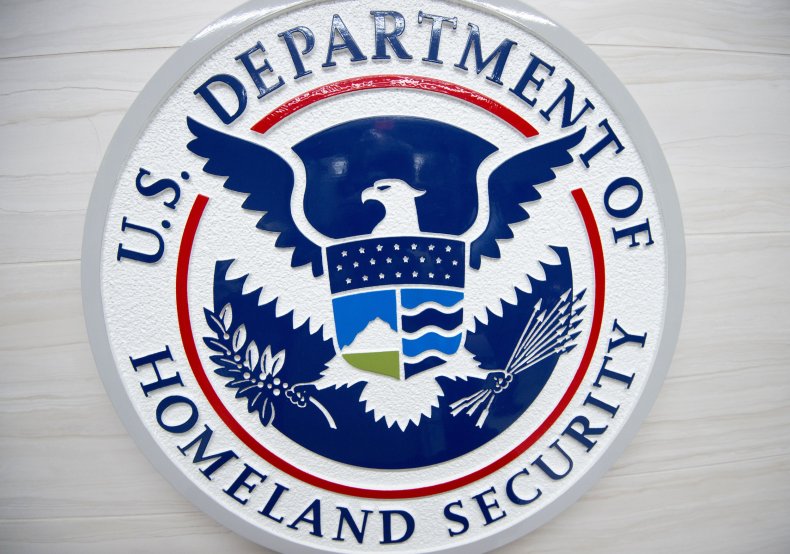 In a few extreme cases, an overzealous DHS has even deported U.S. citizens. But that's just the beginning of its impact on U.S. communities.
DHS agencies have militarized U.S. streets, sending officers in tactical gear to respond to civilian protests and conducting surveillance of U.S. citizens engaged in constitutionally protected activities. There are stories of DHS drones surveilling Indigenous water and land protectors and DHS forces spying on Black Lives Matter protesters. DHS even monitored journalists who reported on the department's tactics.
None of these abuses have come cheap.
Since its founding in 2003, the U.S. has spent $1.4 trillion on the agency. That's more than seven times what the government spent over the same period on the Centers for Disease Control and Prevention (CDC), including the CDC's COVID-19 pandemic response—and more than five times more than on the Environmental Protection Agency.
COVID-19 is now responsible for more than 1 million deaths in this country. Meanwhile the EPA is struggling to respond to the train derailment and subsequent toxic chemical burn-off that has threatened the very existence of an Ohio town and put communities as far as 1,300 miles away at risk.
Clearly, we've been budgeting poorly when it comes to protecting our homeland. The militarization of immigration policy may even be creating new threats, including the rapid rise of a far-right extremist fringe both outside and inside the department. Nearly 10,000 DHS and ICE agents belonged to a private Facebook group that shared extremist content before it was revealed in 2019.
Yet DHS funding, especially for immigration enforcement, keeps going up. Annual spending on ICE and CBP has more than doubled since the agencies were created, accounting for more than $442 billion over the past 20 years.
The opportunity costs are only compounding.
Annual spending on these two agencies would be enough to provide early childhood education for half a million kids—a step proven to give kids a better start in life, with long-term outcomes like higher incomes, lower rates of incarceration, and better health. Or we could use that money to hire 230,000 nurses, easing the dire nursing shortages that are threatening patients' health across the country.
Either would do more to protect the health and safety of Americans than deporting otherwise innocent people who are active members of their families and communities.
The Department of Homeland Security was supposed to be about making the U.S. safer. But it has failed. There are now proposals to take a step back, ranging from cutting spending on the most egregious parts of DHS to dismantling the agency entirely.
After 20 years, either would be better than leaving the Department of Homeland Security to its money-guzzling, abusive ways.
Lindsay Koshgarian directs the National Priorities Project at the Institute for Policy Studies.
The views expressed in this article are the writer's own.