Following the Monday resignation of his Attorney General William Barr, President Donald Trump is reportedly looking into getting a special prosecutor to investigate the business dealings of Hunter Biden, the son of President-elect Joe Biden, as well as another special counsel to investigate Trump's repeated and baseless claims of widespread voter fraud in the 2020 presidential election.
Trump will either pressure Acting Attorney General Jeffrey Rosen to appoint the prosecutors or fire Rosen and find another person to appoint them, Trump aides anonymously told the Associated Press, for fear of retaliation. The aides say that Trump has also asked his personal attorneys whether he as president can personally appoint a special prosecutor.
Democrats worry that a special counsel—which wouldn't be able to be easily dismissed by Biden's attorney general without possible backlash and political consequences—will serve primarily to burden and damage the new administration while also serving as payback for Democratic support of the FBI's investigation into Trump's ties to Russia during the 2016 presidential campaign.
Trump has long claimed that the FBI's Russia investigation was nothing more than a political "witch hunt" meant to delegitimize his presidency. Trump has also claimed that it was illegal for the Obama administration to investigate him in the first place, claiming there was no basis for it.
Rosen may withstand any pressure from Trump to investigate Biden and the election. During his 2019 confirmation hearing, Rosen said he would refuse to conduct any investigations based purely on political pressure. Criminal investigations should "proceed on the facts and the law," he said, with prosecutions being "free of improper political influences," adding, "If the appropriate answer is to say no to somebody, then I will say no."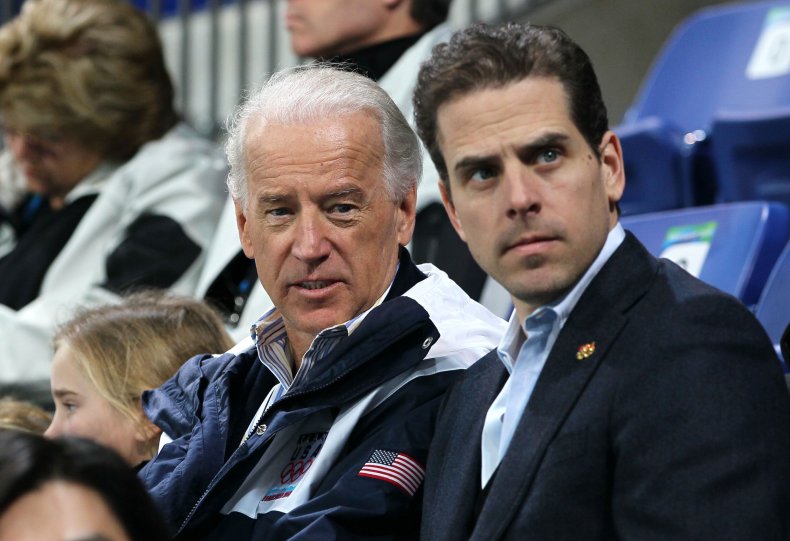 Last Saturday, Trump's retweeted a message criticizing Barr for not doing more before the election to highlight the investigations into Hunter Biden's business dealings. In the month before the election, Trump and his campaign surrogates repeatedly alleged that Hunter Biden had used his father's previous role as Obama's Vice President to assist his business deals in China and Ukraine.
However, the allegations failed to sway voters and were disavowed as untrue by both Hunter Biden's Hunter Biden's attorney and Joe Biden's campaign spokesperson.
But if Trump succeeds in appointing a special prosecutor or two, they wouldn't be able to be easily removed by the Biden Administration. Only an attorney general can fire a special counsel. Any firing must be made in writing and carried out only for specific reasons like misconduct and conflict of interest.
Additionally, special prosecutors aren't directly supervised by the Justice Department, however, Biden's attorney general could require them to explain their investigations and its procedural steps.
Any attempt to fire a special counsel would likely be seen as political interference and interpreted as an attempt to hide wrongdoing by Democratic or Biden administration officials.
On December 1, Barr notified congress that on October 19, he appointed U.S. Attorney John Durham as a special counsel to investigate the origins of the FBI's probe into Russian ties to the Trump campaign during the 2016 presidential election.
Just as congressional Democrats pressured Trump and former Attorney General Jeff Sessions not to interfere with the Trump-Russia investigation, handled by special counsel Robert Mueller, congressional Republicans are urging Biden and Democrats to let Durham conduct his investigation.
"I hope my Democrat colleagues will show Special Counsel Durham the same respect they showed Special Counsel Mueller," South Carolina Senator Lindsey Graham said, according to Politico. "This important investigation must be allowed to proceed free from political interference."
Newsweek contacted the Biden campaign for comment.