After Buttigieg's Past Comments on Race and Education Goes Viral, Mayor Phones Op-ed Author Who Called Him 'A Lying MF'
South Bend, Indiana Mayor and Democratic presidential candidate Pete Buttigieg phoned columnist Michael Harriot this week to discuss an article he had written. In the op-ed, Harriot called Buttigieg a "lying MF" over remarks the candidate once made about minorities and education.
Harriot, a senior writer for The Root, took issue with the assertion Buttigieg made during his mayoral campaign in 2011 that many minority children have not seen the payoff from education.
"Kids need to see evidence that education is going to work for them," Buttigieg said. "You're motivated because you believe that at the end of your education, there is a reward; there's a stable life; there's a job. And there are a lot of kids—especially [in] the lower-income, minority neighborhoods, who literally just haven't seen it work. There isn't someone who they know personally who testifies to the value of education."
That statement caused Harriot to call Buttigieg a liar in his article, citing reports that majority-minority schools receive billions less in funding. Black students were also found to be more harshly disciplined.
"This is not just a lie of omission, it is a dangerous precedent. This is why institutional inequality persists," Harriot wrote. "Not because of white hoods and racial slurs. It is because this insidious double-talk erases the problem by camouflaging it. Because it is painted as a problem of black lethargy and not white apathy."
After Harriot's article went viral, Buttigeig called him on the phone saying, "I don't think I've ever been called a 'lying motherf***er before.'"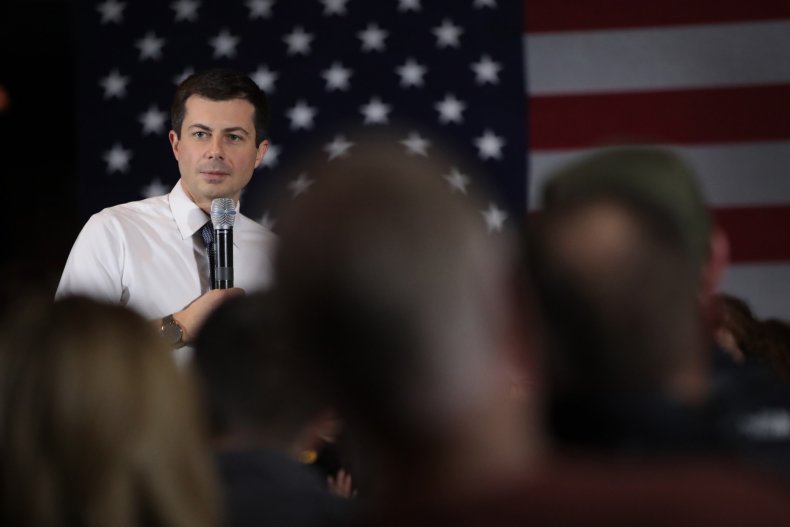 Buttigieg said there were some things people in power could initiate to enhance equality. "I do think there are some ways to attack these issues with policies that might solve these issues, but would certainly help," Buttigieg told the writer.
However, the 2020 Democrat still clung to his original point. "Sometimes children don't get to see the possibilities," Buttigieg said. "Do you think the lack of positive examples of educational success can lead to mistrust and a lack of confidence in the system?"
Harriot agreed in the affirmative but said "the lack of confidence doesn't have anything to do with role models or support from parents, it's because the s**t is true!"
As previously reported in Newsweek, Buttigieg's support among black voters is minimal. According to a recent poll, 44 percent of black voters have thrown their support behind former Vice President Joe Biden.
"Pete's point is that we have to recognize that structural barriers persist in our public education system," a spokesperson for Buttigieg told Newsweek, "and that these barriers disproportionately impact low-income and minority communities."
At the end of their conversation, Harriot admitted that the only thing he actually knew about Buttigieg was that he was white.
"But Pete Buttigieg listened," Harriot said, "which is all you can ask a white man to do."