After 'The Crown' Storyline, Wallis Simpson Tried to Flirt With Hitler, Edward VIII Didn't Think Nazi Leader Was A 'Bad Chap,' Book Claims
The Crown Season 2 alluded to speculation that Edward VIII, Queen Elizabeth's uncle, and his wife Wallis Simpson were Nazi sympathizers and friends of Adolf Hitler. Now, a new book claims that Simpson even tried to flirt with the Nazi leader.
In case you need to brush up on your history: Edward VIII was crowned king of the United Kingdom in January 1936. But he caused a constitutional crisis months into his rule when he expressed desire to marry Simpson, a controversial American socialite and divorcee. Edward abdicated the throne in December 1936 and was exiled from Britain. The crown went to his younger brother, King George VI, who ruled until February 1952 when he died, leading to Elizabeth taking over as queen.
Biographer Andrew Morton, who wrote the infamous 1992 biography of Princess Diana, Diana: Her True Story, claims in a new book about Simpson that the American socialite tried to flirt—unsuccessfully—with Hitler during a trip to Germany.
After being exiled from the U.K., Edward, now known as the Duke of Windsor, and Simpson settled in France. In 1937, they toured Germany and were pictured with Hitler.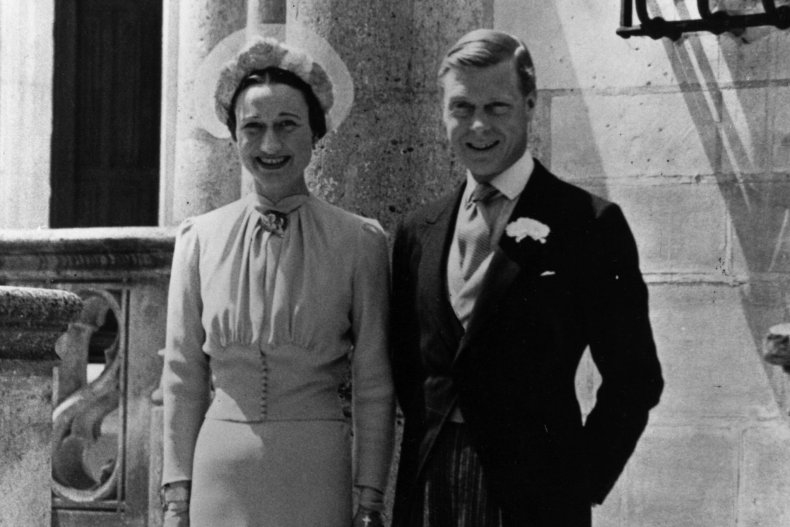 According to Morton's book, Wallis In Love , during this visit, Simpson tried to flirt with Hitler. She is said to have found his eyes "magnetic, burning with a particular fire," according to an excerpt published by People.
Morton's book claims Hitler did not return the flirtatious behavior and Simpson came to the theory that "he did not care for women."
Morton also suggests that Edward VIII felt sympathetic toward the Nazi leader and once said: "I have never thought Hitler was such a bad chap."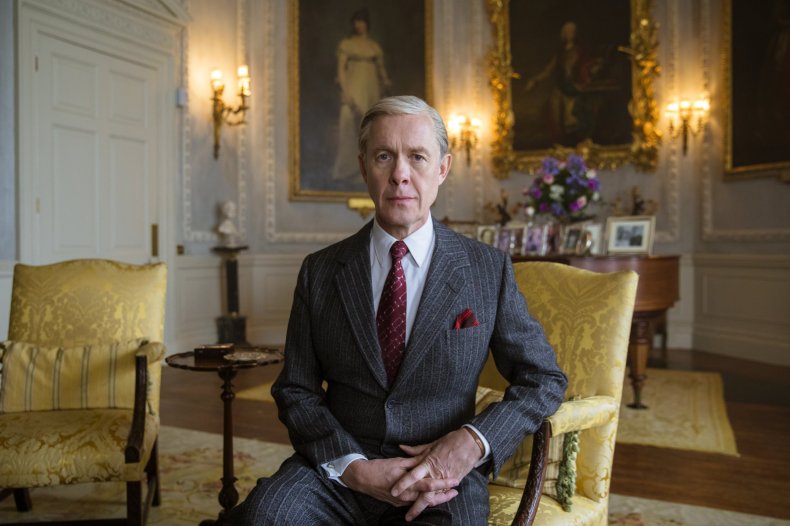 The Crown covered the link between the royal family and Hitler in the Season 2 episode "Vergangenheit." In the episode, Queen Elizabeth (played by Claire Foy) is visited by her uncle who wants to return to royal life in an ambassador role. However, he is denied after Elizabeth is made aware of his involvement with the Nazis decades earlier.
Tommy Lascelles, the queen's now-retired private secretary, informs her that the duke had colluded with the Nazis to overthrow her father and return to the throne. He also told her Edward alerted the Nazis that British forces had intercepted Germany's military plans, which allowed them to change their tactics.
German telegrams intercepted by the Allied Forces revealed a plot by the Nazis to kidnap the Windsors and, in the event that Germany took over Britain, install him back as king—under the authority of the Nazis. The plot was obviously not successful.
After 'The Crown' Storyline, Wallis Simpson Tried to Flirt With Hitler, Edward VIII Didn't Think Nazi Leader Was A 'Bad Chap,' Book Claims | Culture