Following Derek Chauvin's murder conviction this week, the original statement made by the Minneapolis Police Department on George Floyd's death makes for awkward reading.
Many believe Chauvin, a former police officer, would never have been convicted if a mobile phone video showing him kneeling on Floyd's neck had not come out.
Meanwhile, the Minneapolis police made no reference to Floyd's treatment when they first described the incident in a statement issued May 25.
Chauvin was convicted Tuesday of second-degree unintentional murder, third-degree murder and second-degree manslaughter. Sentencing is expected to occur in eight weeks. Though Chauvin faces a maximum sentence of 75 years in prison, judicial experts expect him to be sentenced to a maximum of 40 years.
Following Judge Peter Cahill's reading of the verdict, the judge revoked Chauvin's bail, and he will remain in custody until he is sentenced. He had been out on bail since this fall. The jury deliberated for 10 hours before returning the verdict on Tuesday afternoon.
Prosecutors argued that Chauvin caused Floyd's death by asphyxiation as a result of kneeling on Floyd's neck for over nine minutes. Chauvin's defense attorneys argued that the death was due to underlying heart problems and drugs found in Floyd's system.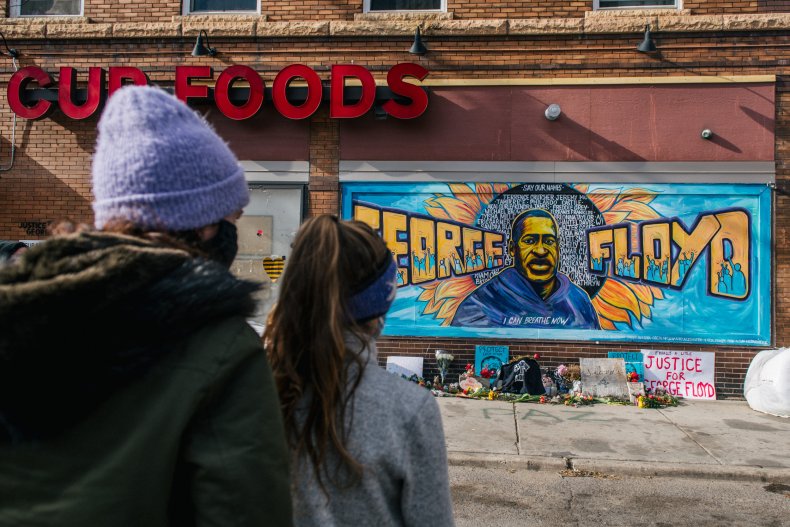 Read the original George Floyd press release below:
Man Dies After Medical Incident During Police Interaction
May 25, 2020 (MINNEAPOLIS) On Monday evening, shortly after 8:00 pm, officers from the Minneapolis Police Department responded to the 3700 block of Chicago Avenue South on a report of a forgery in progress. Officers were advised that the suspect was sitting on top of a blue car and appeared to be under the influence.
Two officers arrived and located the suspect, a male believed to be in his 40s, in his car. He was ordered to step from his car. After he got out, he physically resisted officers. Officers were able to get the suspect into handcuffs and noted he appeared to be suffering medical distress. Officers called for an ambulance. He was transported to Hennepin County Medical Center by ambulance where he died a short time later.
At no time were weapons of any type used by anyone involved in this incident.
The Minnesota Bureau of Criminal Apprehension has been called in to investigate this incident at the request of the Minneapolis Police Department.
No officers were injured in the incident.
Body worn cameras were on and activated during this incident.
The GO number associated with this case is 20-140629.