Two Years After Ebola, Sierra Leonean Muslims Can Go on Pilgrimage Again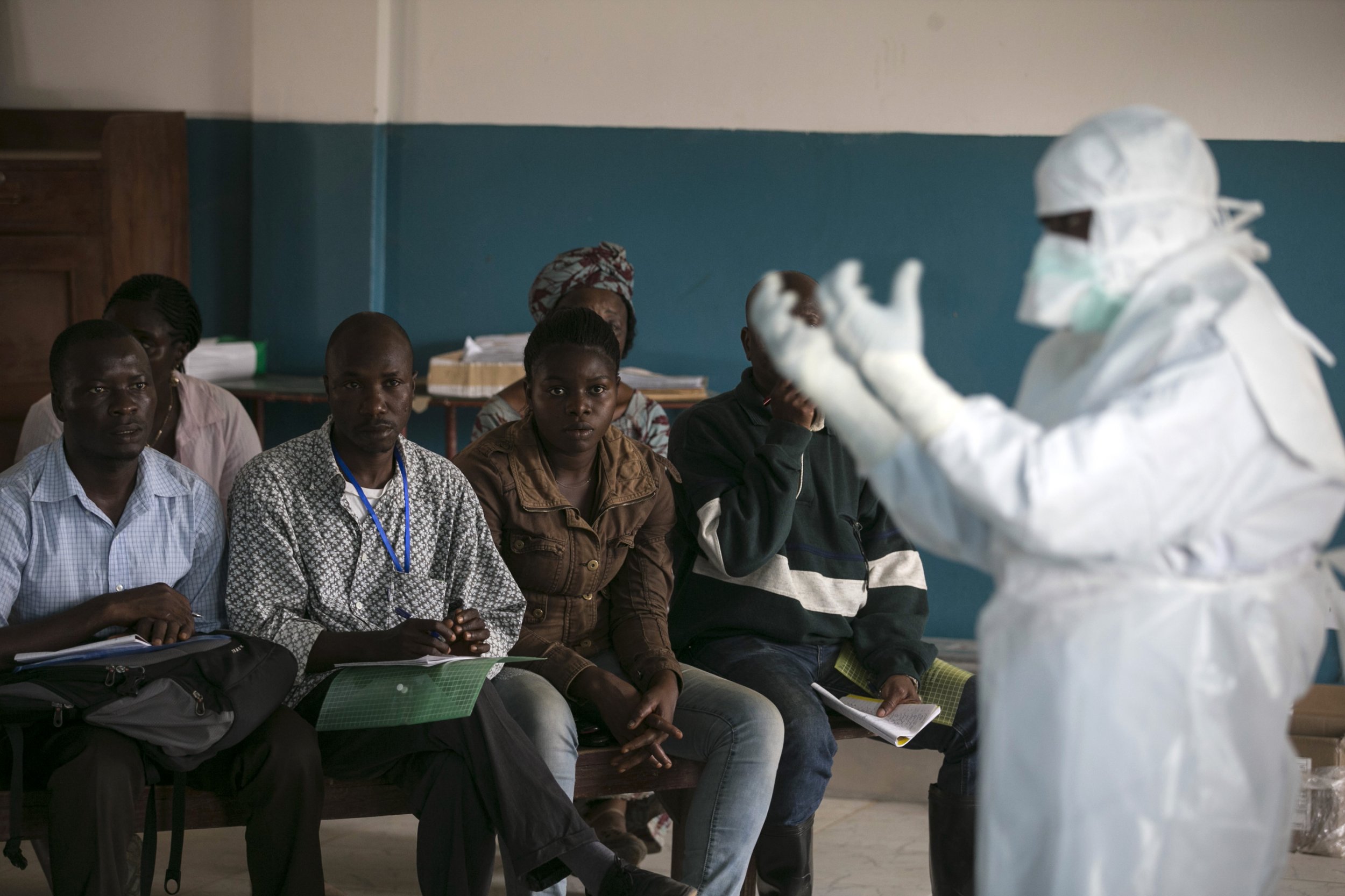 Two years after a devastating Ebola outbreak reached the country, Muslims in Sierra Leone have been granted permission to make the Hajj pilgrimage to Saudi Arabia.
Saudi authorities have lifted a ban on pilgrims from the three West African countries—Guinea, Liberia and Sierra Leone— at the center of the Ebola outbreak. Both Guinea and Sierra Leone's populations have substantial Muslim majorities, according to a 2015 study by the Pew Research Center.
More than 11,300 people died during the Ebola outbreak, which is believed to have started in Guinea in late 2013 before spreading to the two other countries. Almost 4,000 people died of the virus in Sierra Leone, which was declared free of active Ebola transmission in March. Scottish nurse Pauline Cafferkey was diagnosed with Ebola in December 2014 after traveling to Sierra Leone and suffered multiple complications from the virus, including meningitis.
A total of 800 places have been allocated for Sierra Leonean pilgrims to make the Muslim pilgrimage to Mecca, which occurs in September. But the Hajj organizing committee in the West African country has said it is not satisfied with the allocation and would attempt to negotiate for more places. "The [Sierra Leone] government had requested an accommodation for about 3,000 pilgrims, but for lack of space, the Saudi authorities have not responded positively," a member of the committee told AFP , adding the committee hopes to double the allocation to 1,600.
The Hajj is an annual five-day pilgrimage, which all able-bodied Muslims are required to undertake once in their life if they can afford to. The pilgrimage involves several rituals including circumambulating the Kaaba, a black building considered to be the holiest site in Islam. During the 2015 pilgrimage, a stampede outside the city of Mecca resulted in the death of at least 769 people according to Saudi authorities, though the Associated Press estimated the actual death toll was almost double that figure at 1,399. The tragedy sparked recriminations between Saudi Arabia and its arch-rival Iran, which said that the host country should be tried in an international court for not preventing the incident.