After Facebook Scandal, France Is Testing Its Own Encrypted Messenger App
As the saga around Facebook's handling of user data unfolds, France is developing its own state-backed encrypted messenger app to reduce the risk of data breaches.
French President Emmanuel Macron is an avid user of social media, often foregoing traditional media platforms to address his followers online. In communicating with his political allies, the president also reportedly uses digital tools, particularly the encrypted messaging app Telegram, according to Bloomberg. Neither Telegram nor its Facebook-owned rival Whatsapp store servers in France, however, and the French government is exploring other options.
As part of these efforts, the French government has tasked a state-employed developer to design a new encrypted messenger app, a version of which around 20 government officials are currently testing, a ministry spokeswoman told Reuters. If the tests prove successful, the ultimate aim is to introduce the service on a mandatory government-wide basis this summer.
Related: Macron gives up on giving his wife a new title after his election win
"We need to find a way to have an encrypted messaging service that is not encrypted by the United States or Russia," the spokeswoman said. "You start thinking about the potential breaches that could happen, as we saw with Facebook, so we should take the lead."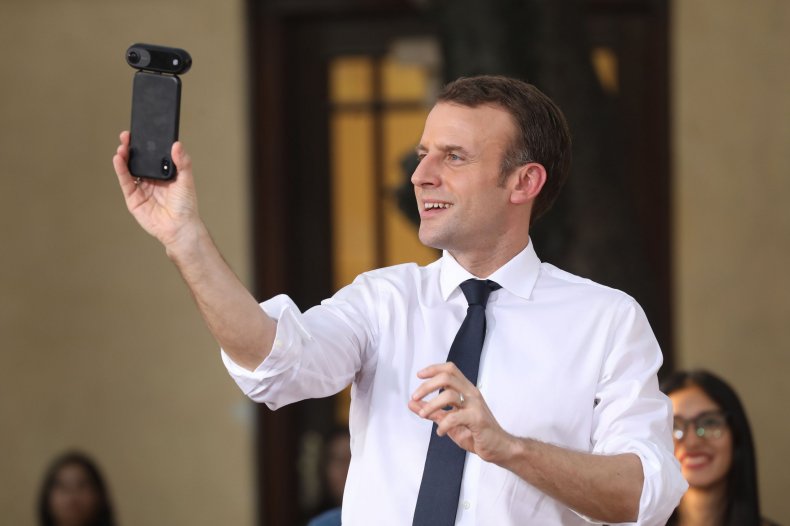 Although the app uses a free-to-use code as a basis and there is a possibility that the tool is eventually made available for public use, the spokeswoman did not say what this code was nor what the app would be called.
In 2014, Facebook acquired Whatsapp, one of the most popular apps, branding itself as a secure and encrypted messenger service. However, the social media giant's commitment to securing user data now faces serious questions, as its founder Mark Zuckerberg admitted Facebook allowed a political consultancy firm access to tens of millions of users' private data, without obtaining explicit consent at the time. Whatsapp has assured that it does not collect data on its users to the same extent as Facebook, the messenger's co-founder Brian Acton has been among those calling on people to delete Facebook in protest.
Meanwhile, Telegram, designed by exiled Russian entrepreneur Pavel Durov, is engaged in a bitter battle with the Russian government, which regards its robust encryption as dangerous and in violation of a recent law that entitles the Kremlin to demand access to the servers of any company that stores Russians' personal data. The app was specifically designed to foil Russian security agents' attempts to intercept citizens' private messages.
The French bid for producing a new app seeks to circumvent any external or internal pressures on maintaining user privacy, by developing the system domestically and keeping the servers in France. Last year, France's state-backed defense company Thales unveiled its own encrypted app called Citadel, which is also reportedly being tested by members of the armed forces.