After Quieter Night in George Floyd Unrest, Jamel Floyd's Death is Stirring Fresh Outrage
Nationwide demonstrations over the killing of George Floyd have calmed somewhat over the past couple days, but now new outrage is brewing at the death of Jamel Floyd (no relation) in the Metropolitan Detention Center (MDC) in Brooklyn, New York, on Wednesday.
The Federal Bureau of Prisons released a public statement saying that Floyd, a 35-year-old black man, died on Wednesday after exhibiting "disruptive" and "potentially harmful" behavior. He reportedly had barricaded himself in his cell. Staff then used pepper spray in an effort to subdue the inmate.
Floyd became unresponsive and medical staff were called to the cell to try to save his life. He was then transported to a local hospital, where he was pronounced dead by the hospital staff. The statement also clarified that the death was not related to COVID-19. The MDC did not respond to multiple phone calls made by Newsweek.
Although the statement noted that the FBI and U.S. Marshall Services have been notified, and that the death is under investigation, the incident quickly drew outrage. As peaceful protests and demonstrations continue across the country over what many see as systemic racism in the justice system, many saw parallels between what happened to Jamel Floyd and George Floyd.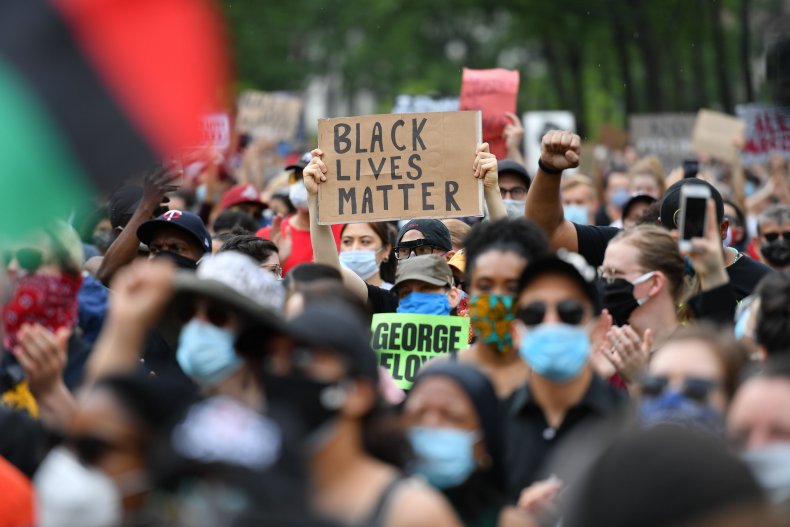 Rebecca J. Kavanagh, a criminal defense attorney and legal analyst, told Newsweek that Jamel Floyd's death "is a reminder that the criminal justice system continues to function with the same indifference to Black lives as it always has, even in the midst of massive protests against police violence and brutality.
"Deaths in jails and prisons are exceptionally common," she said: "an average of two people die in American jails every day."
Brad Lander, a member of the New York City Council, told Newsweek that the prison guards had "pepper-sprayed a man to death," describing Floyd's death as "a horrific display" of "inhumanity." He also pointed out that there have been previous protests against the MDC.
"Last winter we stood outside the Metropolitan Detention Center demanding heat and hot water for people locked inside in below-freezing temperatures and our collective outrage forced action. We will be out there again tonight, expressing our rage at the U.S. Bureau of Prisons's killing of Jamel Floyd and demanding accountability," Lander said. "Jamel Floyd's life mattered."
Lander and other activists will be attending a demonstration at 5 p.m. in Sunset Park in Brooklyn.
Representative Jerry Nadler, a Democrat from New York, also tweeted his concern about Floyd's death, calling for an investigation. "This report out of the MDC Brooklyn is horrifying! BOP must secure all evidence and videos and we will be demanding an immediate and thorough investigation," he tweeted. Newsweek has reached out to Nadler for further comment.
Salim, a 28-year-old New York City resident who did not want to provide his last name, expressed frustration with the structural racism he sees as leading to such deaths.
"It's heartbreaking and disgusting," Salim told Newsweek. "Police brutality and systemic racism has to come to an end."
Jamel Floyd's mother Donna Mays told The New York Daily News on Thursday that she believed her son was murdered.
"He had underlying medical conditions they were aware of. They knew he had asthma and was diabetic," Mays said. "He died because of the mace. You do not mace an asthmatic."
"They maced my son," the grieving mother said. "They murdered my son."
Floyd's cousin, Tomika Mays, told The News that Floyd was supposed to be released in just 120 days. The family also told the newspaper that Floyd had previously been taken to the emergency room on Friday for unknown reasons.
Protests across the country ove,r the past week and a half have highlighted what many see as systemic racism in policing and the justice system. The death of George Floyd, a black man, spurred the nationwide demonstrations. He was killed on May 25 after he was detained by police in Minneapolis, Minnesota for allegedly trying to pay with a counterfeit $20 bill.
A video of the incident went viral online, showing white officer Derek Chauvin kneeling on Floyd's neck for nearly nine minutes. Floyd repeatedly pleaded "I can't breathe" as onlookers urged the officer to stop. Floyd was pronounced dead at a nearby hospital. An independent autopsy concluded that Floyd died due to the officer's actions.
Although Chauvin and three other officers involved in the arrest have been fired and charged over the killing, demonstrations have persisted across the country. The protests have been largely peaceful but marked by cases of vandalism and looting. Some police officers have appeared to react violently to peaceful demonstrators.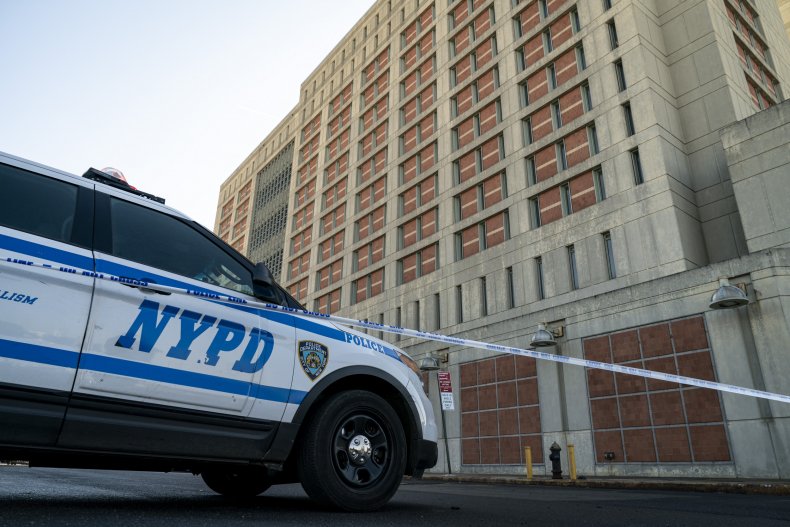 Kavanagh told Newsweek that it may legally be more difficult to prosecute those involved with Jamel Floyd's death.
"What goes on in jails is much less visible to the public, so there is no cell phone video, and people have the perception that people held in jail, even if held pre-trial, are criminals and therefore somehow deserving of whatever punishment is inflicted upon them," she said.
"When officers are prosecuted it is usually because media have obtained surveillance video, family were able to mount a sustained public campaign or the person who died was high profile," she said.
Although Kavanagh noted that correctional officers are legally allowed to use pepper spray, she said there are "rules that govern the use of force and there will be an investigation into what happened here." At the same time, the attorney said she didn't expect the investigation to conclude officers had used excessive force.
"I don't have any hope that this use of force would be found to be excessive or the actions of the officers ruled unjustified, even though it would seem obvious that to use it against a person in such a confined space with limited ventilation could cause someone to lose consciousness and die," she said.
This article has been updated to correct the spelling of Rebecca Kavanagh's last name.