Florida Congresswoman Threatened After Challenging Trump's Treatment of Soldier's Family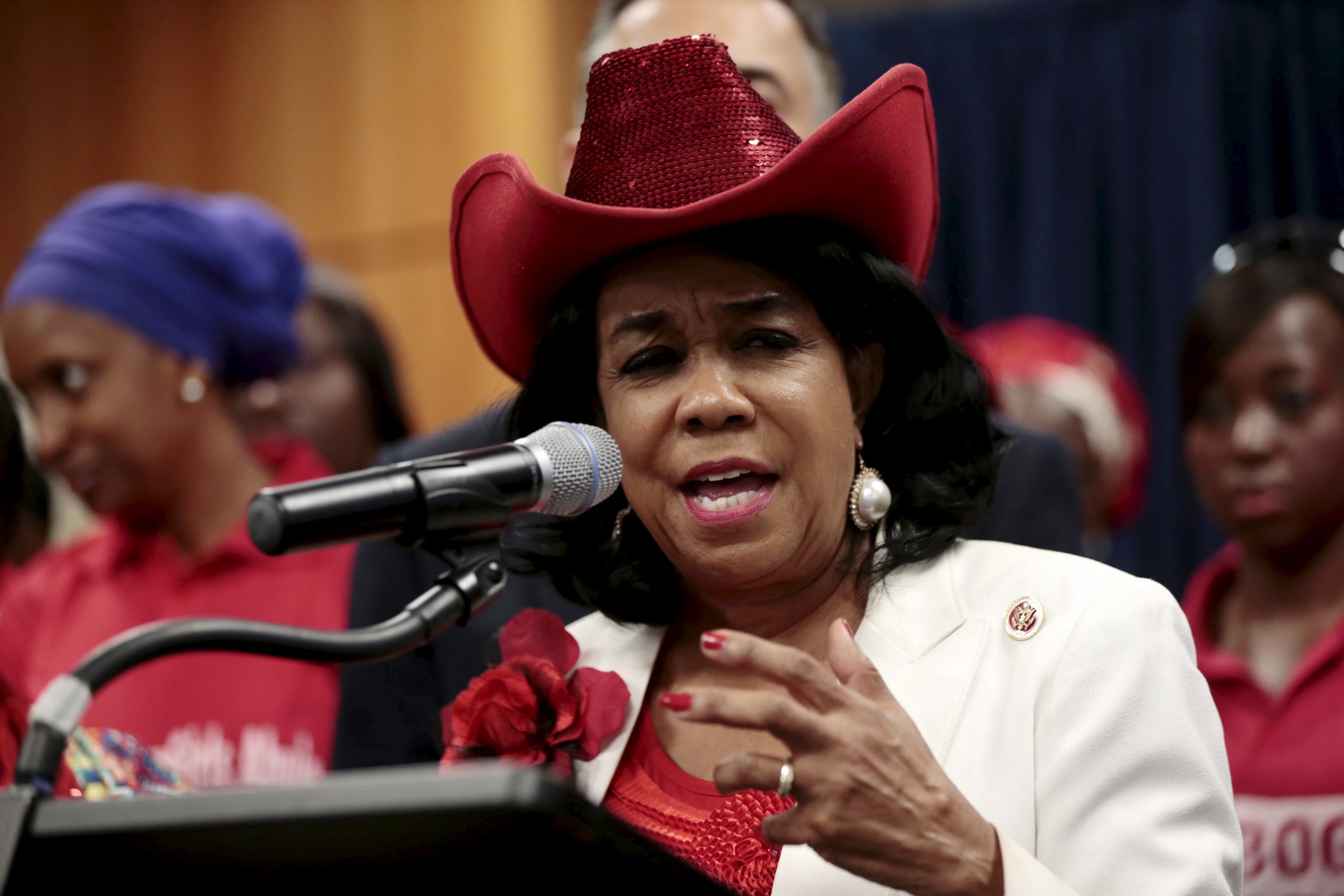 A Congresswoman who challenged President Donald Trump's treatment of a U.S. soldier's grieving widow has received a series of threatening phone calls to her Washington, D.C. office, according to her staff.
Staffers at the office of Florida Democratic Rep. Frederica Wilson told CBS4 Wednesday that multiple threatening phone calls coming in are directly tied to the congresswoman's quarrel with Trump over his treatment of military families.
Wilson's staff have sent notice of the threats to Capitol Police, the threat division of the U.S. House of Representatives, and police in Wilson's hometown of Miami.
The threats began coming in after Wilson told CNN Tuesday that she overheard a conversation between Trump and the six-month pregnant widow of Army Sgt. La David Johnson who was killed in an ambush in Niger on October 4.
According to Wilson, Trump told widow Myeshia Johnson that "you know that this could happen when you signed up for it...but it still hurts."
Wilson said she was in the car with Johnson's family headed to the airport to collect his remains when Trump's call came in. Trump kept referring to Johnson as "your guy" during the call, she said. "When he hung up you know what [Myeshia] turned to me and said? She said he didn't even remember his name," Wilson said.
Read more: "Donald Trump has "no empathy" for military because he didn't fight in Vietnam, says Bush official
Trump denied making the comments Wednesday. "I didn't say what that Congresswoman said—didn't say it at all—she knows it, and she now is not saying it," Trump told reporters. "I did not say what she said. I would like her to make the statement again because I did not say what she said. I had a very nice conversation with the woman—with the wife—who sounded like a lovely woman."
Wilson's account, however, was confirmed by the woman who raised Sgt. Johnson since he was five-years-old after his mother died. Cowanda Jones-Johnson told the Associated Press on Wednesday that she was in the car at the time and that Wilson's account is accurate.
"President Trump did disrespect my son and my daughter and also me and my husband," Jones-Johnson told The Washington Post.
For 12 days Trump did not publicly mention the early October ambush in Niger that killed Johnson and left three other soldiers dead.
The president has faced a backlash this week after he said Monday during a White House press conference that "if you look at President Obama and other presidents, most of them didn't make calls" to the relatives of fallen soldiers.
When he was pressed by reporters after former officials and families immediately disputed his claims, Trump backtracked. "President Obama, I think probably did sometimes [call], and maybe sometimes he didn't. I don't know. That's what I was told."