Donald Trump Has "No Empathy" for Military Because He Didn't Fight in Vietnam, Says Bush Ethics Chief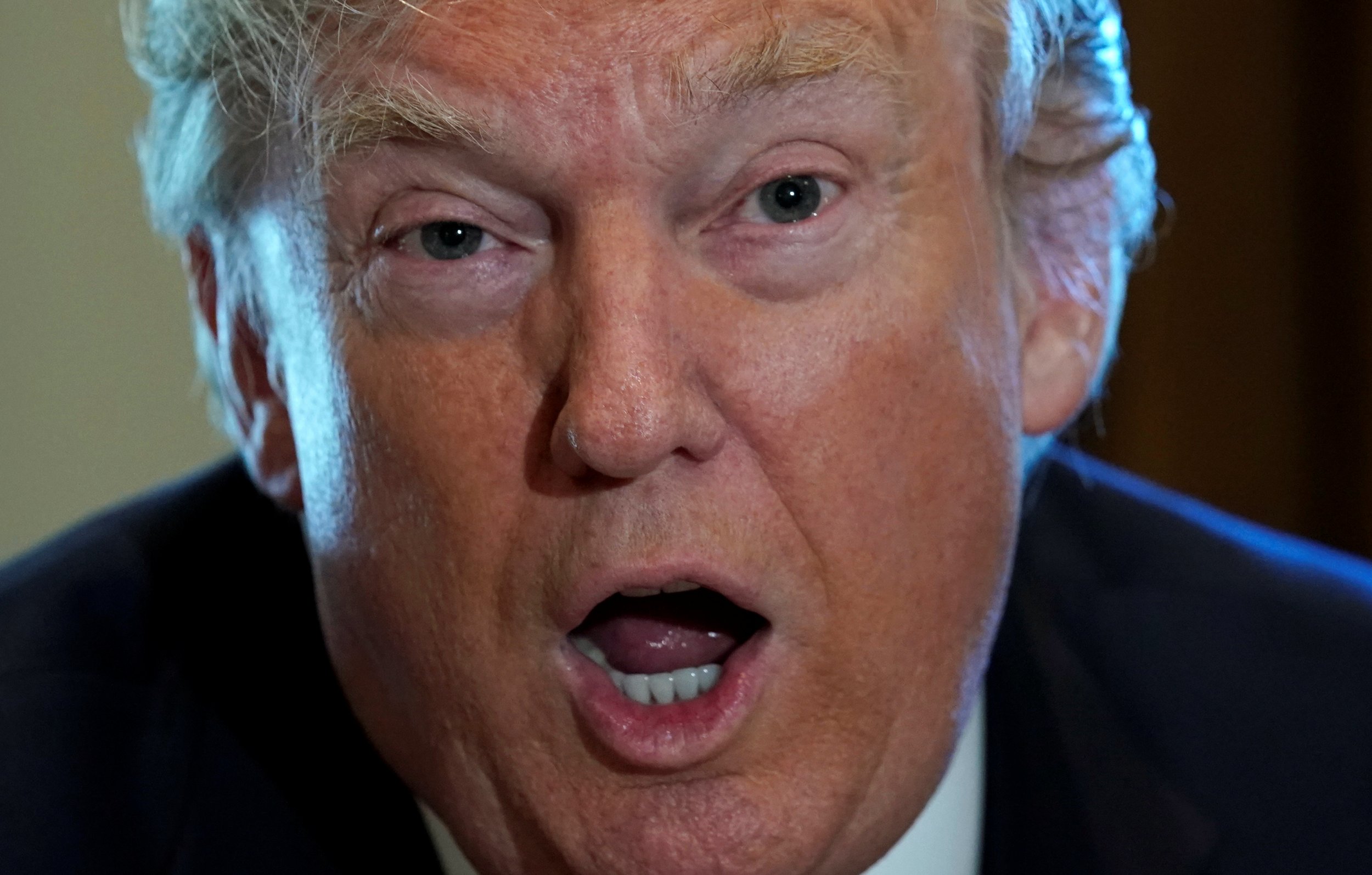 A former administration ethics chief has criticized President Donald Trump over his accusations that previous presidents didn't call the families of fallen soldiers, saying he mishandled the situation because he didn't fight in Vietnam.
"He has no empathy, no understanding of human emotions that people go through because he stayed home during Vietnam with his sore foot or whatever it was," Richard Painter, chief White House ethics lawyer to President George W. Bush, told CNN anchor Erin Burnett during an interview Wednesday.
"I think we've seen over and over again that President Trump has no empathy for those who serve abroad in our wars, who have been captured like John McCain, or those who have been killed or the families of those who have been killed, in the case of Gen. Kelly," Painter said.
On Wednesday White House press secretary Sarah Huckabee Sanders said Chief of Staff Gen. John Kelly was "disgusted" by the way his son's 2010 combat death in Afghanistan has been politicized in recent days.
During an interview with Fox News Radio Tuesday, Trump used the death of Marine 2nd Lt. Robert Kelly to defend himself after he incorrectly said President Barack Obama and other presidents didn't call the relatives of soldiers.
"You could ask General Kelly, did he get a call from Obama?" Trump urged, broaching the subject after Kelly has made repeated efforts to keep his son's death out of the spotlight.
Read more: John Kelly is 'disgusted' by the way his son's death has been politicized, White House says
"What he has done to General Kelly is atrocious," Painter said. "There are many people who have not served in the military but who understand the pain of losing a son at war." The president's lack of empathy for the loss of military families stems, in part, from the fact that he didn't serve in Vietnam, he said.
Trump did not enlist during the Vietnam War and was given four deferments from the draft while attending college from 1964 to 1968. In 1968 he was issued a medical deferment from the draft because of what the president has described as "heel spurs."
Trump faces backlash from military families after he reportedly told the grieving widow of a soldier killed during an ambush in Niger October 4 that "he knew what he signed up for."
Florida Democratic Rep. Frederica Wilson told CNN that she overheard Trump make the comments in his conversation with the widow of Army Sgt. La David Johnson. Trump denied making the comments, but Johnson's mother has confirmed Wilson's account.
Military families have also come forward to dispute Trump's claim that he "called every family of someone who's died."
The father of a soldier killed in combat also told The Washington Post Wednesday that he also never received a $25,000 check that Trump promised to give him from his personal wealth in June to make up for the loss of his son.
A White House official confirmed to CNN that Trump sent the check Wednesday.
"The check has been sent," White House spokeswoman Lindsay Walters told the Post. "It's disgusting that the media is taking something that should be recognized as a generous and sincere gesture, made privately by the president, and using it to advance the media's biased agenda."