After Trump DOJ Set Execution Record, Inmates Hope Biden Halts Death Penalty
Death row inmates in federal prisons worry that President Joe Biden won't live up to his campaign promise of abolishing executions after weeks of the Justice Department taking no action to reverse his successor's controversial restart of capital punishment.
Biden's transition team issued a statement just days after he was named president-elect in November which reiterated he "opposes the death penalty now and in the future." But Biden never stated if there would be immediate action to halt federal executions once he took office, even as his predecessor carried out a record number during his final weeks in office. Former President Donald Trump's administration resumed capital punishment on the federal level in 2020 for the first time in 17 years and ultimately oversaw more executions than any president in more than 120 years.
Biden's weekslong silence over plans to abolish the death penalty has death row inmates across the U.S. wracked with anxiety. Their nervousness was increased this week as the Supreme Court rules whether to reinstate Boston Marathon bomber Dzhokar Tsarnaev's death sentence—a move many believed would be the first test of Biden's death penalty opposition. Civil rights activists are urging Biden to use the case as his platform to finally abolish the death penalty.
But instead, the Biden administration has not publicly stated any definitive position on the case either way. White House press secretary Jen Psaki told reporters Monday Biden has "grave concerns" about how capital punishment is currently implemented, but he also expressed "horror" at the April 2013 bombings which left three people dead.
"I don't trust Biden," said Daniel Troya, a death row inmate in Terre Haute, Indiana, who was sentenced in 2009 for the drug-related killings of an entire Florida family. Troya and fellow death row inmates at the Terre Haute, Indiana, Federal Correctional Institute were relieved to see Trump voted out of office, but now they fear Biden may fail to reverse Trump's policy which oversaw the executions of 13 inmates.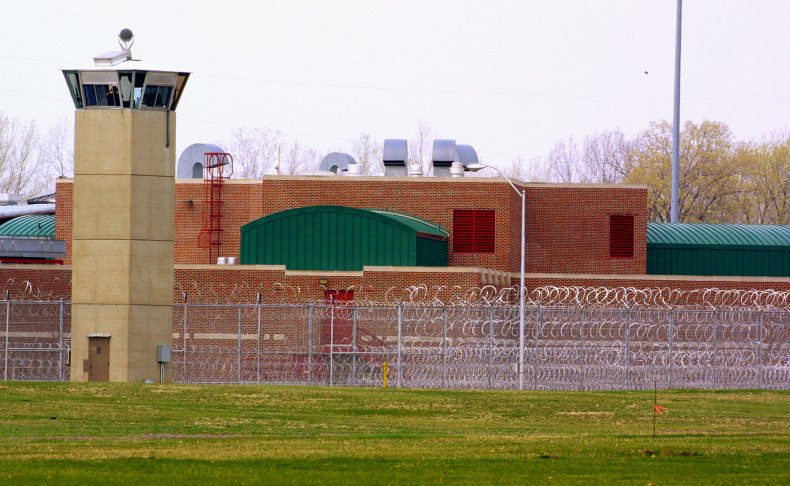 Troya is housed in the same death row which last July executed Daniel Lewis Lee, 47, of Yukon, Oklahoma, marking the first federal execution since 2003. Lee had been convicted of murdering an Arkansas family as part of a plot to build a whites-only nation.
"You're killing an innocent man," Lee said in his final words. The execution was carried out despite objection by civil rights groups and even the relatives of Lee's victims who sued to halt the execution over coronavirus pandemic concerns.
The virus had killed 135,000 people in the U.S. at the time, and reports have since emerged that the 2020 executions under Attorney General William Barr's DOJ were "super spreader" events.
"[Biden] set the rules to get us all here in the first place," Troya told the Associated Press in a report published Monday, citing Biden's support of a controversial 1994 federal crime bill.
"There's not a day that goes by that we're not scanning the news for hints of when or if the Biden administration will take meaningful action to implement his promises," said Rejon Taylor, 36, who was sentenced to death in 2008 for killing an Atlanta restaurant owner, during an interview with the Associated Press.
A 2020 Gallup poll found that a slight majority of Americans still support capital punishment. But nearly twice as many said they would support life imprisonment with no possibility of parole as punishment over that of an execution.
Newsweek reached out to the Federal Bureau of Prisons for any additional remarks Monday evening.