One month after mass evacuations, the Taliban has gone on the offensive after its own people.
As it takes power once again after a two-decade hiatus, it brings with it a well-earned reputation for historical and cultural violence. There have been reports of human rights abuses and clear attempts to limit the personal freedom of citizens.
As before, Taliban repression has three primary areas of focus: women, art and education.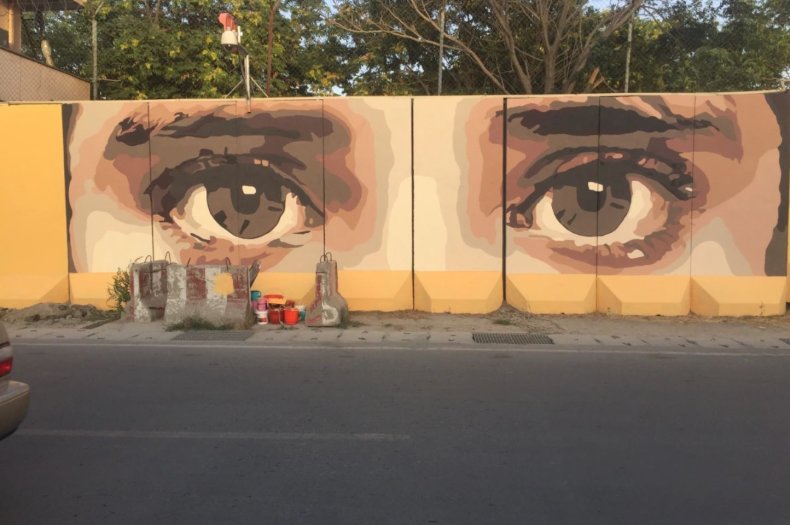 "It was heartbreaking to see the Taliban walking so easily into a city that is a cultural hub, a city of poetry and culture," Fereshteh Forough of Herat, Afghanistan, told Newsweek. "I couldn't digest that. I was shocked and cried for at least a day."
Forough was born in 1985 during the Soviet occupation of Afghanistan. She spent 16 years living as a refugee in nearby countries. She returned to Afghanistan in 2002, one year after the first Taliban regime collapsed under the weight of the assault of the U.S. and its allies.
Having witnessed the gender-based denial of education firsthand, once back home, she received a master's degree in Computer Science, became a professor at Herat University, and founded Code to Inspire, the first coding school for women and girls in Afghanistan.
Created to promote the independence of women in Afghanistan, the school is a clear symbol of recent progress.
Since opening a few years ago, its staff has educated more than 350 young women, helping them develop skills in coding, web development, graphic design and blockchain cryptocurrency.
"We had a lot of stories of girls who came to school, graduated, found jobs, and then started making money," Forough said. "The family called us and thanked us. They couldn't believe that the daughter of the family is able to do something that the sons of the family are not capable of."
While average salaries in the region range between $150 and $200 (USD) a month, she said some students worked on projects that paid nearly $2,000 USD.
Despite the school's positive impact, school leadership was forced to suspend instruction and end in-person classes when the Taliban marched in on August 12.
"Looking at the pictures of my school and what they've accomplished since 2015," Forough said, "thinking about all the girls that were coming to our school, and thinking that it might be taken away from us for a very long time, it just breaks my heart."
Shortly after assuming power, the Taliban implemented a policy banning all Afghan women from secondary education. The decision directly threatens the future of Code to Inspire and immediately bars nearly 10 million girls from school.
In just one month, the Taliban regime has significantly altered life in Afghanistan. Cultural artwork and artifacts have been defaced, civil liberties have been revoked, and girls and women have lost their right to an education.
While Forough was able to find safety for herself in the United States, she expressed sympathy for those who were unable to escape.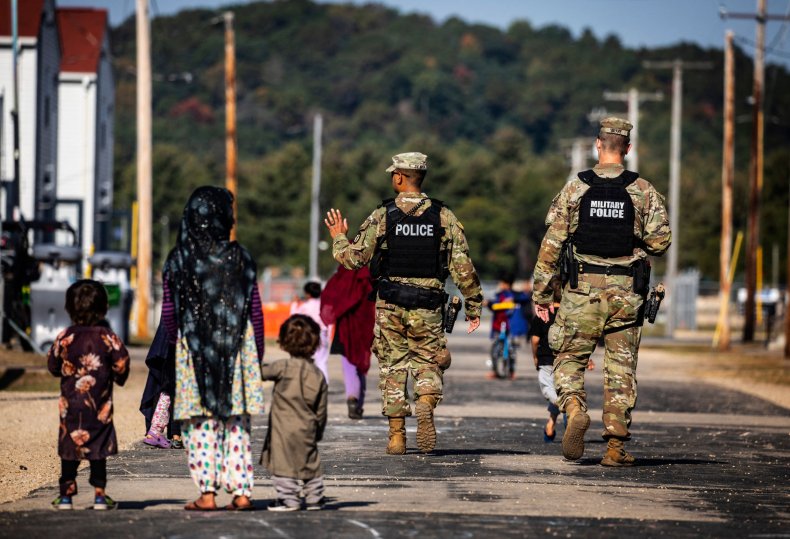 "There's still a lot of people on the ground whose lives are in danger because of the work they've done in journalism, with the government or for women's and human rights," she said. "A lot of people who were vocal and upfront about issues in Afghanistan, their life is in serious danger."
Afghanistan is one of the youngest countries in the world, with some 45% of the population younger than 15. The majority of Afghans were born after 1996, so most grew up in a society drastically different from that of their parents. That young generation is very vocal, and the Taliban considers that a threat.
"This generation never experienced the Taliban," Ariana Delawari told Newsweek.
Delawari is an Afghan-American actress, artist and musician whose parents were local activists. After raising her in Los Angeles, they returned to be a part of Afghanistan's redevelopment in 2002.
With her relatives now living overseas, she frequently visited friends and family, documenting her trips to Afghanistan in photos, music and a full-length film entitled We Came Home.
Growing up, she struggled to come to terms with the misconceptions and stereotypes she heard about her people. These immersive trips allowed her to make meaningful friendships and better understand her own cultural heritage.
Noting the freedom, talent and ambition of her people, she mourns the impact the Taliban regime will have on younger generations.
"Twenty million young people, despite their incredible work, needs and voices, somehow had no voice," she said. "These decisions were made, and everything was taken from them."
Many rights have been lost since the terrorist organization took power. These include a prohibition on women going outside without a mahram (male escort), revocation of the right to assemble, gender separation in primary schools and the imposition of compulsory dress codes.
"They are afraid of two major things, art and the women of Afghanistan," said Omaid Sharifi.
Reflecting on memories of the first Taliban regime, he said, "I vividly remember that Afghan women were prisoners in their houses, and any expression of art was bad."
Sharifi is an artist who has lived in Afghanistan for most of his life. Following the Taliban's defeat in 2001, he said Afghanistan's once-vibrant art scene slowly began to return.
"After 9/11 happened and we had the opportunity to build our country, with a constitution, liberties and rights to expression, that is the moment that art flourished again," Sharifi said.
Seeking to contribute, he founded a grassroots organization called the Artlords in 2014.
Utilizing street murals, live performances and short documentary films, the movement used art to promote the message of peace and expression in Afghanistan. Their work inspired many, providing resources and platforms for local artists, and painted more than 2,000 murals throughout the provinces.
"These murals are so powerful and so engaging that they can put pressure on the government, change society and engage with the communities," Sharifi said.
With each mural requiring community involvement, Artlords became a symbol of engagement, culture and hope for Afghanistan's younger generation.
On the afternoon of August 15, everything changed.
"We were in the heart of Kabul at the governor's office," Sharifi said. "He had these big glass walls we used to paint murals on. As we were painting, around noon, we saw a lot of people panicking and running around. When we asked what was happening, they told us the Taliban was in the city. The mural did not finish."
"That one week of time was hell on earth," he said.
Fearing for their lives, he and his family began looking for a way to escape. With help from the government of Qatar, they were evacuated from Kabul in the middle of the night. He is currently in a refugee camp awaiting resettlement into the United States.
The Taliban didn't waste any time in destroying his work.
"The first thing they did was to start painting over our murals," Sharifi said.
Many of the refugees fear the international community is ignoring their plight.
"Many Afghans feel betrayed and abandoned. They're calling Americans traitors," Delawari said. "They feel like they were fed to the wolves. They don't understand the silence, especially the silence of women leaders all over the world."
Forough particularly faulted the role of the United States.
"You gave the Taliban a platform to talk about peace," she said. "They know that these people are not going to change their policies. It was bizarre and unacceptable to give a terrorist organization a platform to talk about peace, rather than hearing the voices of women and people who would rid them of this terrorist organization."
Withheld from the negotiating process, as the local government crumbled and international forces withdrew, the Afghan people were left to fend for themselves.
Before the Taliban took over, international aid made up 40% of the nation's GDP, according to the World Bank. With much of that foreign aid now suspended or frozen, the Afghan economy is on the brink of collapse.
"One of the most dire things that Afghans on the ground are facing right now is that many are going to start to starve because they've been kicked out of their homes," Delawari told Newsweek. "They have no work, many of them have been kicked out of their jobs and they have no way to provide food for their families."
In this rapidly deteriorating environment, many fear Taliban abuses will proliferate.
But still, the refugees still hold out hope for their country.
"When you talk about Afghanistan, it's always about decades of war, conflict, destruction, oppression of women," Forough said. "But I always believe when there's destruction and ruins, if you dig in those ruins, you can find something valuable and meaningful."
"For me, those meaningful treasures are the girls in Afghanistan," she added.
While the Taliban have taken away women's right to physically attend school, leadership at Code to Inspire is currently looking for ways to connect with students remotely.
"We are working on shifting a lot of our classes online, purchasing and providing resources and equipment for our students to get back on track with their classes," Forough said.
Along with working to protect access to education, Afghan activists are encouraging people to make the most of their digital tools, using smartphones and social media accounts to advocate for themselves and those who have been silenced.
"Every person, every mobile phone with a sim card and internet connection is a very strong voice that can stand up to a very draconian and dark group," said Omaid Sharifi.
Speaking of the younger generation he said, "the moment they get some power, they will stand up for their country."
Forough shares Sharifi's hope.
"The Taliban government in the '90s didn't last long," she said. "If you look at the world now — with technology, social media, and how fast you can share information — the whole world is watching. I don't think they would be able to do what they used to do in the '90s, because it's a different time, a different era and a different generation."
"This generation of millennials, they know how important it is to access technology and how to use it, and they know their rights," Forough added. "So the Taliban don't have an easy path, moving forward."