After Watching Debate, Trump Supporter and Evangelical Leader Franklin Graham Says God 'Is Our Only Hope'
Pastor Franklin Graham, the prominent evangelical figure who delivered a prayer at the Republican National Convention last month, reacted to the previous night's presidential debate on social media Wednesday morning. His response predominantly focused on religion rather than politics, which is typical for the pastor, and suggested God "is our only hope" in discussing Tuesday night's debate between President Donald Trump and Democratic presidential nominee Joe Biden.
"After watching the debate last night, we are reminded that the problems we face as a nation cannot be solved without God. He is our only hope," Graham wrote in a message shared to various social platforms on Wednesday. "Many areas of our country are in chaos. People are so divided. The coronavirus has attacked almost every country in the world, with no end in sight."
"But God can deliver us, if we call upon Him, turn from our sins, repent, and put our faith in His Son, Jesus Christ. May we continue to pray for those in leadership that God would give them wisdom and direction. And we need to pray for all aspects of the upcoming election," his post continued.
Graham, the son of late evangelical leader Billy Graham and current head of two large Christian organizations, has gained recognition as an ally to Trump over the past four years.
Although Samaritan's Purse, one of the organizations Graham leads, said the pastor "does not tell people who to vote for" in previous comments to Newsweek, he has made his own views about the outcome of November's election and support for Trump's candidacy fairly clear. In July, Graham urged followers to "stand up for America" and "vote for leaders who love this country, defend the Constitution, and who support law and order," in a lengthy message shared to Facebook.
Graham recently led a march of thousands, many of whom wore attire that advocated for Trump's re-election, in Washington, D.C., ahead of Judge Amy Coney Barrett's Supreme Court nomination. The "prayer march," as Graham referred to it on social media, featured a number of speakers, including Vice President Mike Pence.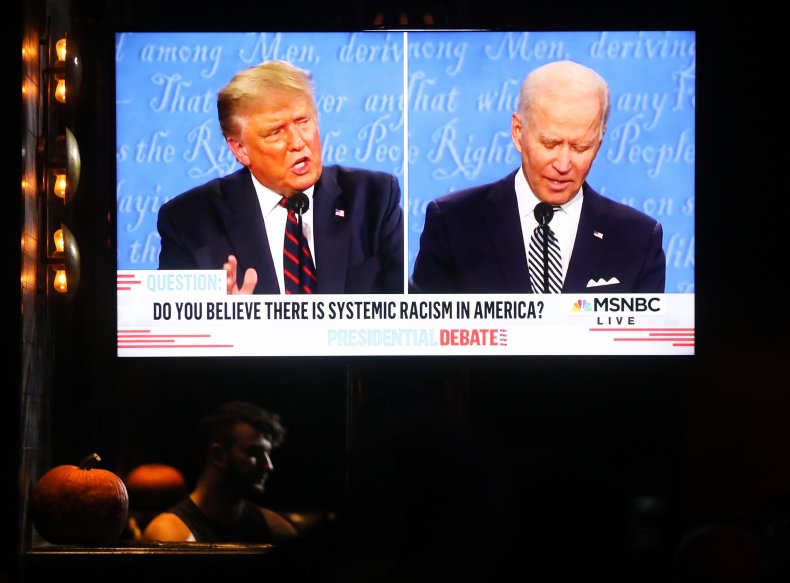 "Father, our country is in trouble," Graham said in leading one of the prayers early Saturday, hours before Barrett's nomination was announced.
"And father, we pray today specifically for the president, Donald J. Trump," the pastor continued. "We know that he lost his best friend, his brother, just a few weeks ago. He hasn't even had time to mourn and to grieve and father we know how much he loved his brother. We pray father that you would comfort him."
More than 10,000 people signed a petition calling for Graham's removal as chief of Samaritan Purse, which describes itself as a "nondenominational evangelical Christian organization" that focuses on international humanitarian aid, following his RNC prayer. Petitioners noted those ways in which the prayer showed support for Trump, as well as their strong opposition to the president's policies.
Newsweek reached out to Samaritan's Purse for comments but did not receive a reply in time for publication.