Apple TV+ viewers are invited to The Afterparty where they can help Tiffany Haddish figure out who murdered a pop star at his high-school reunion.
Dave Franco, Ben Schwartz and Ike Barinholtz also star in the new comedy-murder mystery series, which starts on Apple's streaming service with three episodes on Friday, January 28. Each new episode will then air weekly.
The series is created and directed by Christopher Miller and produced by Phil Lord, the duo who brought us movies like 21 Jump Street, The Lego Movie and Spider-Man: Into the Spider-Verse.
The cast is full of comedic talent and here's a rundown of all the characters, and the actors who play them, in The Afterparty on Apple TV+.
Detective Danner—Tiffany Haddish
Haddish admitted to Newsweek that she has a lot of experience with real-life detectives from South Central Los Angeles, which makes her a great choice for the role of Detective Danner in The Afterparty.
Her character interviews the suspects one by one, which leads to the events of the night being retold from different perspectives, using different movie genres each time.
Xavier—Dave Franco
The victim at his own party is the pop and movie star Xavier. Franco plays the obnoxious entertainer who is thrown from the balcony of his own home in the opening scene of the series.
While Franco's character dies early on, we see a lot of him through flashbacks for the entirety of the series. His image can be seen within the house through memorabilia and movie clips too. Franco's Xavier is also part of a double act, which brings a brief but incredibly entertaining cameo.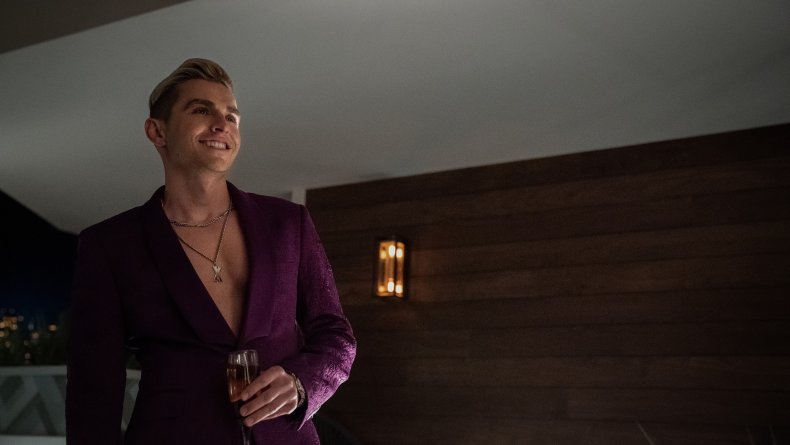 Aniq—Sam Richardson
Much of the series is seen through the eyes of Aniq, played by comedian Sam Richardson. He's known for his roles in the likes of Veep and Detroiters but more recently has starred in movies like The Tomorrow War and Promising Young Woman.
With marker pen all over his face, the first episode focuses on Aniq's retelling of the night's events. Since he's got a soft spot for another person at the high-school reunion, his story is told like a romcom.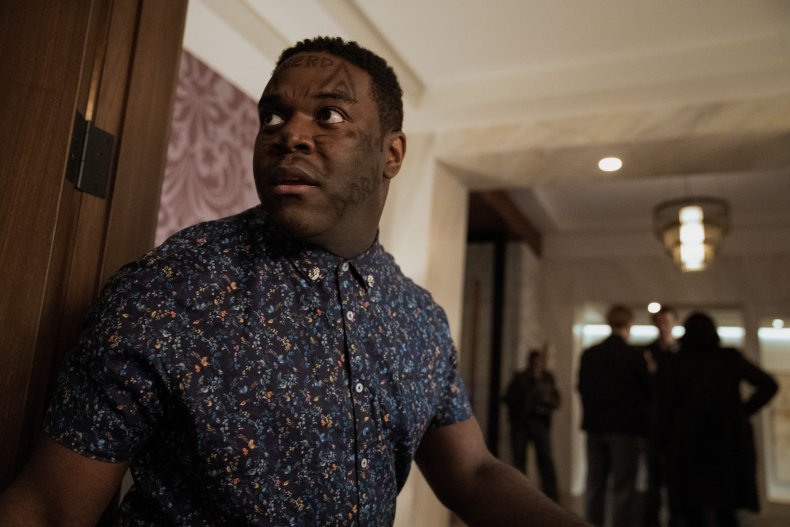 Zoe—Zoë Chao
Chao plays Zoe, the object of many people's affections at the reunion, then later at the titular afterparty too. Chao has starred in shows like Strangers, Love Life and Living With Yourself.
In the show, Zoe is an artistic teacher who wants to let loose at the party. Her episode is told through animation, and Chao told Newsweek, "In real life there's a lot of parallels between real-life Zoë and character Zoe."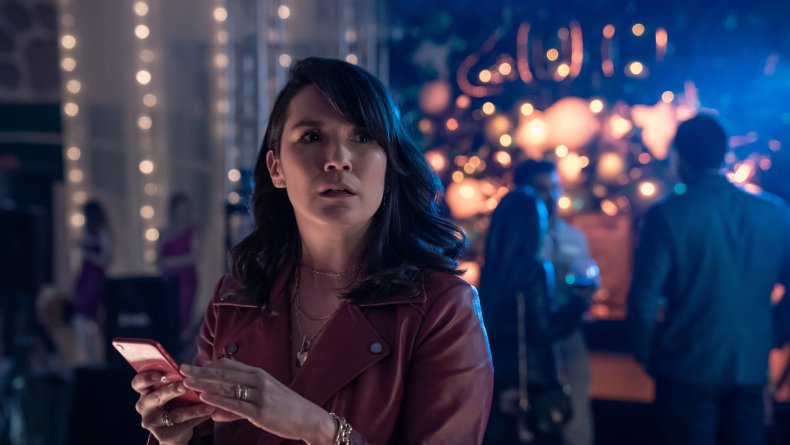 She continued, "I studied art in high school pretty seriously and was an art history major in college. My parents are both art teachers and so it was really fun to be inside of an animated episode and to be animated I feel like is a bucket list thing."
Yasper—Ben Schwartz
The voice of Sonic the Hedgehog, improv comic Ben Schwartz, brings his musical stylings to The Afterparty. The House of Lies and Parks and Recreation star plays Yasper, the supportive best friend of Aniq in the series, but he also harbors his own aspirations of relaunching his music career.
Schwartz admitted to Newsweek that he's not really like the bold and brash characters we see him play in things like The Afterparty. "I don't like really like the spotlight on me or anything like that," he said. "But when I'm on stage doing improv or performing, I love the idea of making people laugh and putting on a good show."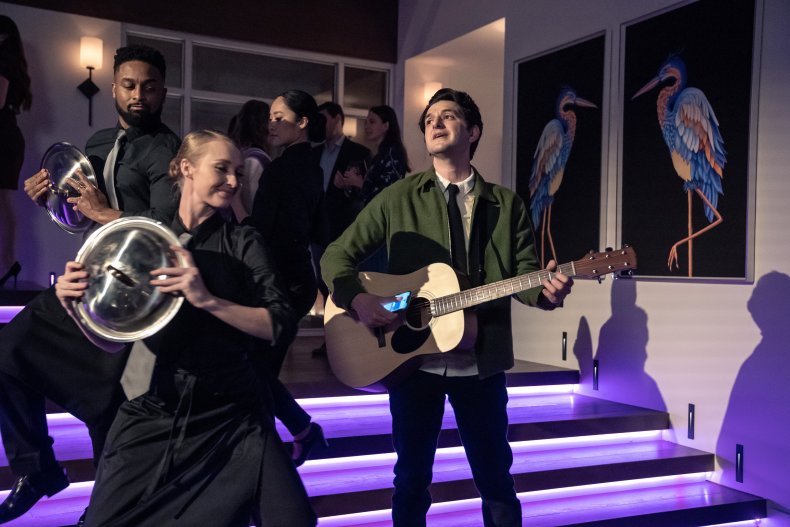 Brett—Ike Barinholtz
Brett, the ex-husband who semi-gate crashes the high-school reunion, is played by The Mindy Project and Suicide Squad star Barinholtz.
Playing a man going through something of a mid-life crisis, he gets to star in his own action movie within The Afterparty, something which Barinholtz loved the idea of. "I get to have huge choreograph fights and be the tough guy. It was just so so fun," he told Newsweek. "And to be able to cut it with like, you know, throwing a catchphrase like 'Your time is up... Oh, hi honey. Hello' just to be able to go right into just being a middle-aged guy who's going through some stuff was a lot of fun."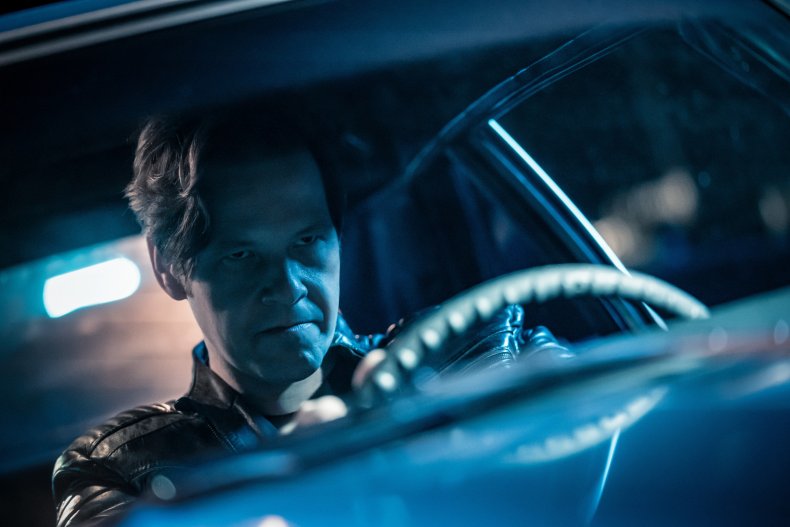 Chelsea—Ilana Glazer
Broad City co-creator Glazer plays the seemingly troubled soul Chelsea in The Afterparty—a former popular girl who suffered a mysterious fall from grace.
While speaking to Newsweek ahead of the launch of the series, Glazer joked that it's not looking good for her character. "I am not at liberty to say, who done it, who did it, who didn't do it? But I will say, Chelsea is looking guilty. My character has motives and she's coming to the reunion for revenge."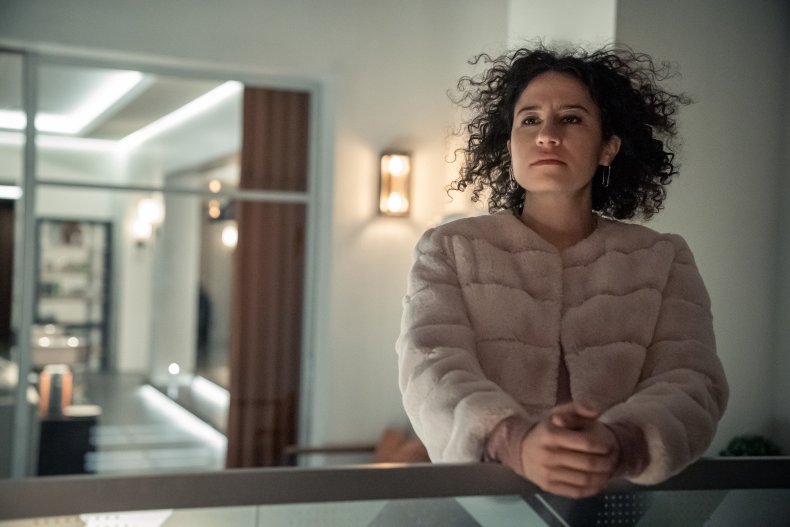 Walt—Jamie Demetriou
"Hi, I'm Walt" is the unofficial catchphrase of the underappreciated Walt, played by British actor Jamie Demetriou. Demetriou is a multi-BAFTA award winner for his comedy series Stath Lets Flats and also had a prominent role in Season 1 of Fleabag.
Walt is always there but never really acknowledged in The Afterparty, but he seems hellbent on finally making an impact on his friends so they won't forget him again. If he was to actually attend his own high-school reunion, Demetriou told Newsweek, "I would revert exactly back to the status I was when I was there. Maybe I'd sort of float my IMDB page around for like one second but swiftly put it back in my pocket and revert back to trying to be the class clown and fail drastically."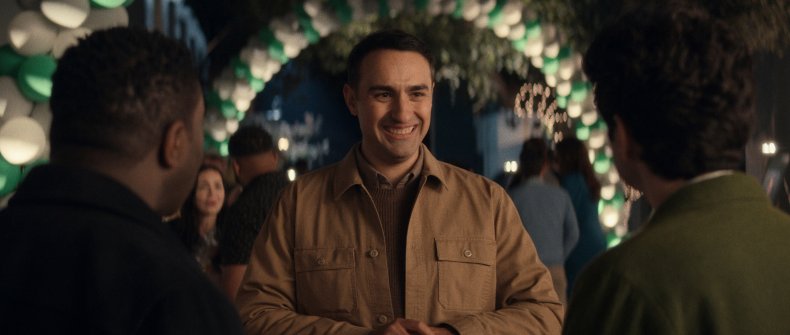 Detective Culp—John Early
Comedian John Early plays Detective Culp, the partner to Haddish's Detective Danner. While she interrogates the witnesses, he's left in the room to keep a watchful eye on all the other guests to make sure they don't leave the scene of the crime.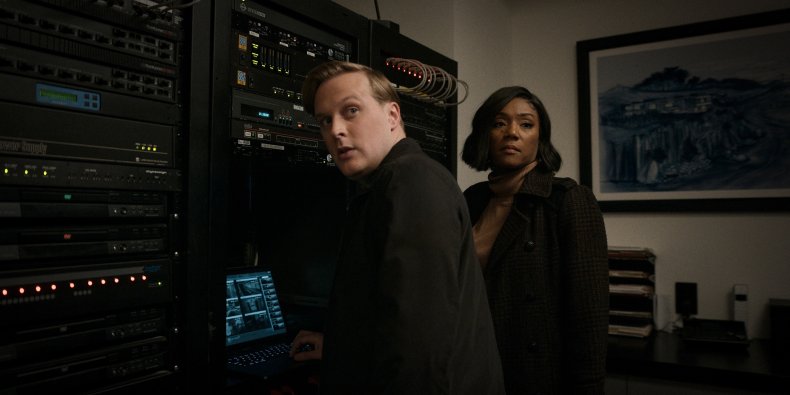 Jennifer #1—Tiya Sircar
Comic actress Sircar does a lot of heavy lifting in The Afterparty as she plays the heavily pregnant Jennifer #1 in the show. She'll perhaps best be known as Vicky on The Good Place.
One of the guests at the party who takes a backseat role, she's involved in everyone's stories so partakes in the multiple movie genres we see on screen.
Ned—Kelvin Yu
Jennifer #1's husband Ned is played by Kelvin Yu. Yu is an actor but also one of the writers and producers behind the animated series Bob's Burgers.
As a character, Ned has a love of pranks but also gets to show off his dancing abilities when we flashback to the high school reunion.
Genevieve Angelson—Indigo
Indigo's story is actually the first we see during the interrogations, as this social activist character remembers the events of the night in typical art-house style.
Indigo is played by actress Angelson, who has starred in the likes of This Is Us, Flack and House of Lies.
The Afterparty is available to watch on Apple TV+ from Friday, January 28. New episodes drop every Friday.