AG Barr Says 'Outside Radicals and Agitators' Are Behind Unrest at George Floyd Protests
In a short statement on Saturday, U.S. Attorney General William Barr said that the unrest during the George Floyd protests over the last four days was due to "outside radicals and agitators."
"Unfortunately, with the rioting that is occurring in many of our cities around the country, the voices of peaceful protest are being hijacked by violent radical elements. Groups of outside radicals and agitators are exploiting the situation to pursue their own separate and violent agenda," Barr said.
"In many places it appears the violence is planned, organized and driven by anarchic and far-left extremist groups using Antifa-like tactics, many of whom travel from outside the state to promote the violence," he added.
Barr's comments echo a tweet made by President Donald Trump on Saturday.
"80% of the RIOTERS in Minneapolis last night were from OUT OF STATE. They are harming businesses (especially African American small businesses), homes, and the community of good, hardworking Minneapolis residents who want peace, equality, and to provide for their families," Trump wrote.
The Democratic mayor of St. Paul, Minnesota, Melvin Carter, said at a press conference on Saturday that all protesters arrested on Friday night were from out of state. He suggested that because of the 8 p.m. curfew enacted in the city, there were not many arrests made, but those that were arrested were not from Minnesota.
"Because we had a relative stillness in St. Paul, we didn't make an enormous number of arrests, but every single person we arrested last night, I'm told, was from out of state. What we are seeing right now is a group of people who are not from here," Carter said.
Carter added that he'd spoken to his friends who are activists, and that they say they don't know the people who are "first in to break a window."
According to St. Paul Pioneer Press reporter Mara Gottfried, St. Paul police said 18 people were arrested between Thursday and early Saturday morning.
Newsweek reached out to the White House for comment. This article will be updated with any response.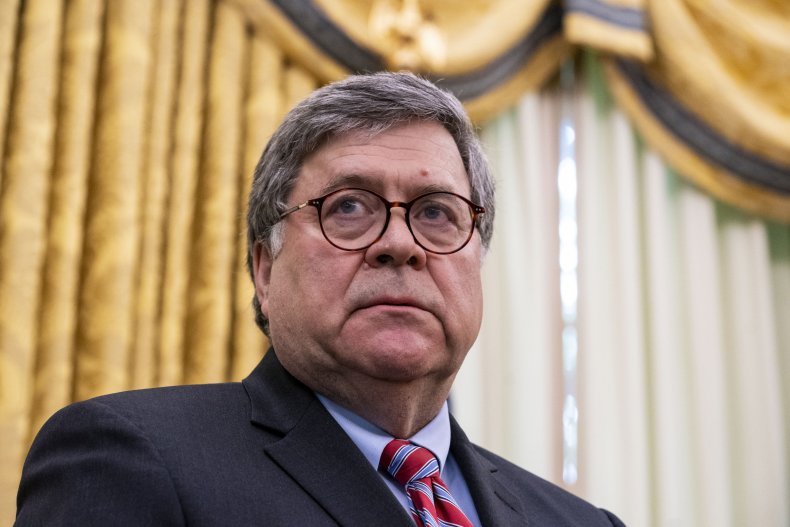 George Floyd died during an arrest Monday, and was the subject of a viral video appearing to show former Minneapolis police officer Derek Chauvin kneeling on Floyd's neck. A later video taken from a different angle appeared to show two other officers restraining Floyd by kneeling on his body as well; an additional officer stood over Floyd, watching. Floyd can be heard in both videos telling the officers that he cannot breathe.
Video footage shows Chauvin kneeling on Floyd's neck for eight minutes and 46 seconds. Of that, two minutes and 53 seconds was after Floyd had become non-responsive.
All four officers were fired from the Minneapolis Police Department on Tuesday. Chauvin was arrested and charged with third-degree murder and manslaughter in connection with Floyd's death Friday. So far, none of the other three officers, Thomas Lane, Tou Thao and J. Alexander Kueng, have faced charges.
The Hennepin County Medical Examiner recently announced that the preliminary findings in Floyd's autopsy "revealed no physical findings that support a diagnosis of traumatic asphyxia or strangulation."