AG Letitia James Reaches Agreement In Lead Poisoning Lawsuit On Behalf Of New York Children
Attorney General Letitia James of New York has reached an agreement with a New York property management company in reference to young children being exposed to lead poisoning.
On Thursday, James released a press statement detailing the victory and what it means for New Yorkers and their families.
"Every New Yorker — especially children living in our most disadvantaged communities — has a right to live a healthy life without the threat of lead paint poisoning," said James. "As a landlord to thousands of children and families, Chestnut failed to safeguard its tenants, but, today, we are ensuring their health will be protected moving forward."
James stated that she will exercise her power to, "uphold our lead laws and hold landlords accountable for exposing our communities to serious and irreversible harms."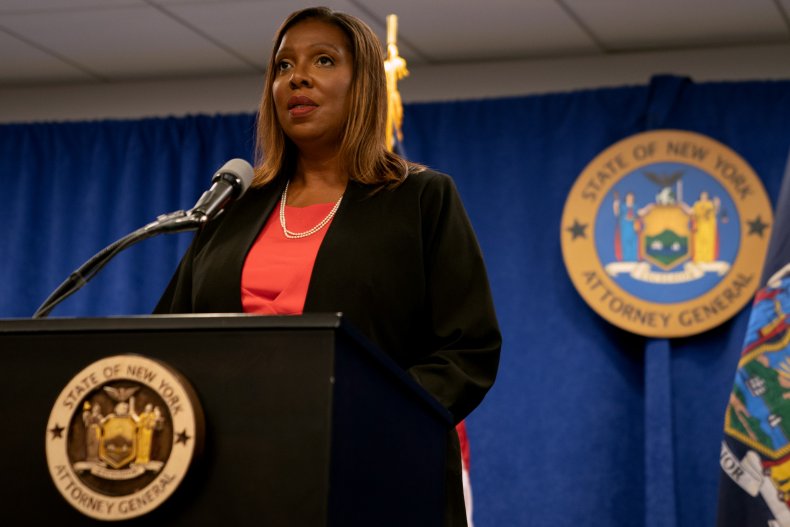 New York City Department of Housing Preservation and Development Commissioner (HPD) Louise Carroll said that the Department is committed to keeping children safe and free from lead through "enhanced enforcement, education and resources" for new and existing property owners.
"We will continue to pursue enforcement through our own litigation and with partners like the attorney general, who utilize the work of our inspectors and lead-based paint enforcement teams to identify and audit buildings where lead-based paint regulations are not followed," said Carroll.
Carroll concluded by saying that HPD and James take lead-based paint laws seriously and hopes that property owners will comply moving forward.
The agreement was filed by James along with the New York City Department of Housing Preservation and Development (HPD) in the Supreme Court of New York, Bronx County.
In 2018, the Office of Acquisition and Grants (OAG) launched a full investigation into Chestnut Holdings due to the property management company repeatedly violating the Childhood Lead Poisoning Prevention Act.
The property management company also failed to inspect apartments to determine if a child under 6 years of age lives there and failed to conduct annual investigations for hazards that are related to lead poisoning.
Also, the property management company continued to certify that they complied with the Childhood Lead Poisoning Prevention Act's turnover requirements, even though they failed to do so.
Chestnut Holdings has agreed to pay $300,000 to Office of Acquisition and Grants (OAG) programs to ensure the protection of children from lead poisoning. The management company is responsible for the upkeep of more than 6,000 apartments in 134 buildings. Most of the buildings are located in primarily low-income neighborhoods within the Bronx.
Newsweek has reached out to the New York City Department of Housing Preservation and Development for further comments.