Aggressive Coyotes Feared to Be on 'Drugs' Attack 3 People in 4 Days
Coyotes in Vancouver's Stanley Park are acting out aggressively toward visitors, prompting increased concern among park officials. Most recently, over a four-day span, three people were attacked by coyotes, each in an entirely separate incident. While there might be many factors causing the coyotes' strange behavior, some experts believe that drugs may be at least partially to blame.
The first of the three recent incidents, last Tuesday, occurred when a coyote bit the leg of a 5-year-old boy who was on a walk with his family. Luckily, the child sustained only minor injuries, for which he received medical treatment.
The next day, a woman was jogging alone in Stanley Park when she was approached from behind and attacked by a coyote. She, too, was bitten on the leg.
On Friday, a 69-year-old man fell victim to a coyote in the third attack. Like the others, he was walking in the park when a coyote approached and bit him on the leg. The man received stitches and is expected to recover.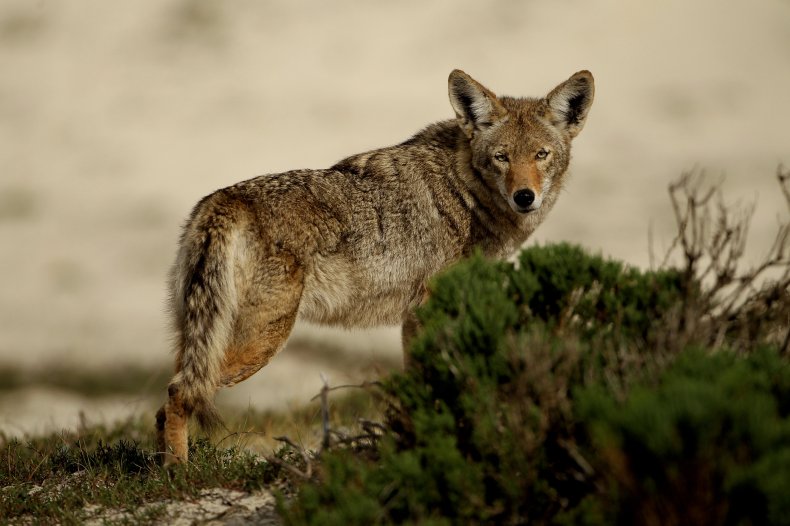 In an interview with CTV News on Monday, coyote expert and University of Calgary professor Shelley Alexander explained some possible theories as to why the coyotes have been exhibiting such "abnormal [behavior]," as she called it.
"The Stanley Park issue is more complicated than normal situations," explained Alexander. "There's always a constellation of events that lead to these."
One likely factor is the possibility of "chronic feeding" of coyotes by humans, as that's often a source of aggressive behavior.
However, Alexander also believes that the growing "homeless encampments" in the park may be displacing the coyotes' habitats. "These animals have now been pushed into fringe areas where they're more in contact with people and more likely to get into conflict," she said.
Most alarming, perhaps, is the theory that the coyote attacks might be attributed to drugs. "The [behavior] of some of these individuals suggest they've ingested toxins or drugs, possibly opioids," she said. "There's also some indication of possible abuse of these animals."
In a conversation with Newsweek, Nadia Xenakis, who serves as the Stanley Park Ecology Society's Urban Wildlife Programs Coordinator, explained there's "not a single one thing" that is prompting the aggressive coyotes.
She added that park officials don't currently know if drugs or opiates are at play, as they are still waiting on toxicology reports. "It's not impossible," she said. However, Xenakis acknowledged that "human encroachment" and learned behavior, possibly passed down from older coyotes to their young, likely plays a major role.
The attacks have been ongoing for several months. "Since December 2020 to now we've had 40 bite incidents," said Xenakis, adding that the attacks often follow a similar pattern. Namely, the majority have taken place in the evening, and most victims were jogging or running at the time.
"They do have a chase instinct," explained Xenakis, noting that if coyotes spot someone on a jog, it might activate that instinct, prompting them to pursue and attack.
In order to find a longterm solution for Stanley Park's coyote problem, Xenakis noted that they're taking both the "human perspective and animal perspective" into consideration. Possible measures might involve monitoring the park more closely, educating the public on the dangers of feeding wild animals, and setting up trail cameras to better understand the coyotes' behaviors.
Following the attacks, the British Columbia Conservation Officer Service released a statement on Facebook, "strongly [urging] the public to stay out of Stanley Park."
"If you are in the park use abundant caution, as there is a high risk of encountering an aggressive coyote—particularly during dawn or dusk hours, when coyotes tend to be more active," they added.
Updated 08/19/2021, 5:16 p.m. ET: This story has been updated with statements from Stanley Park Ecology Society's Urban Wildlife Programs Coordinator Nadia Xenakis.